Data Collection Leads to Proof of Impact
For those who have had the chance to visit La Tortuga Viva's sanctuary, you will surely remember the little blue signs that designate each individual nest. Each marker includes data about:
the

quantity

of eggs in the nest, 

each nest is assigned a

number

, 

the

name

of the volunteer who collected it and

the

date

of collection.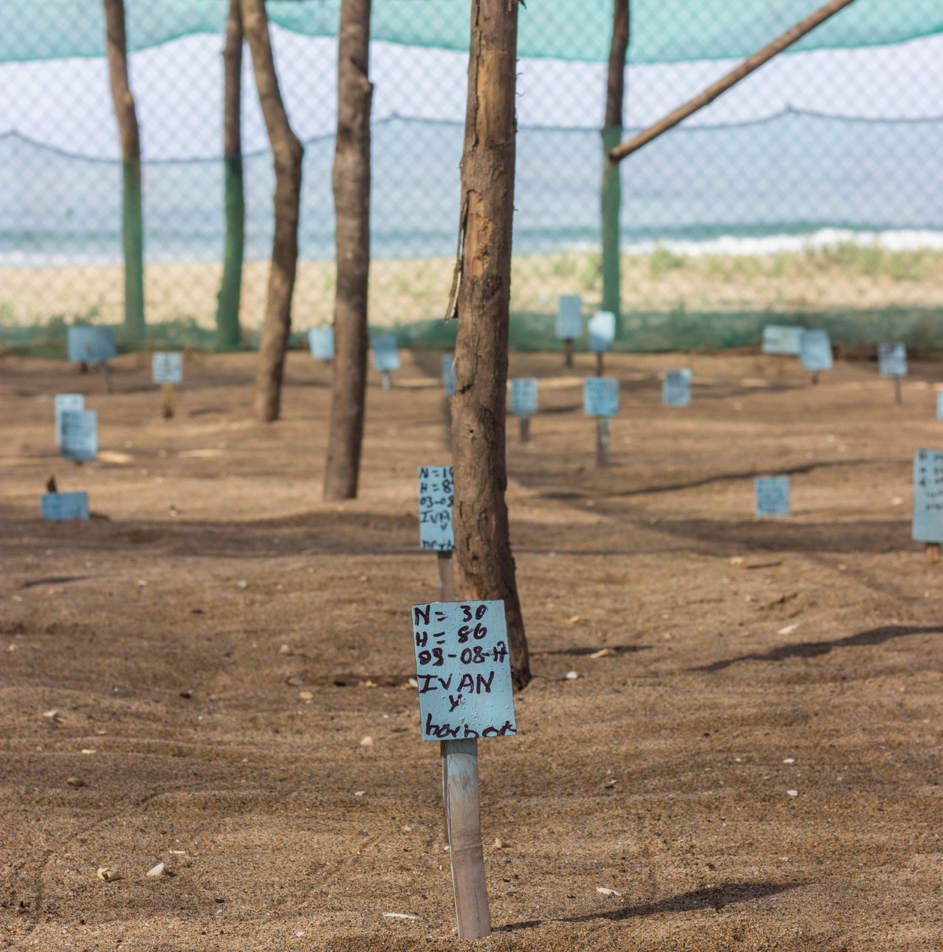 When the turtles hatch and emerge to the surface, the volunteers write down in a notebook the date and how many were successfully released into the ocean. 
La Tortuga Viva has been collecting this data for years. Many of the volunteers ask why it is necessary since it often seemed like a lot of extra work for nothing. This season, however, we are starting to see the fruits of our labor through a new partnership with Proof of Impact (POI), an online marketplace connecting people who are making a difference on the ground with people who want to be part of the solution.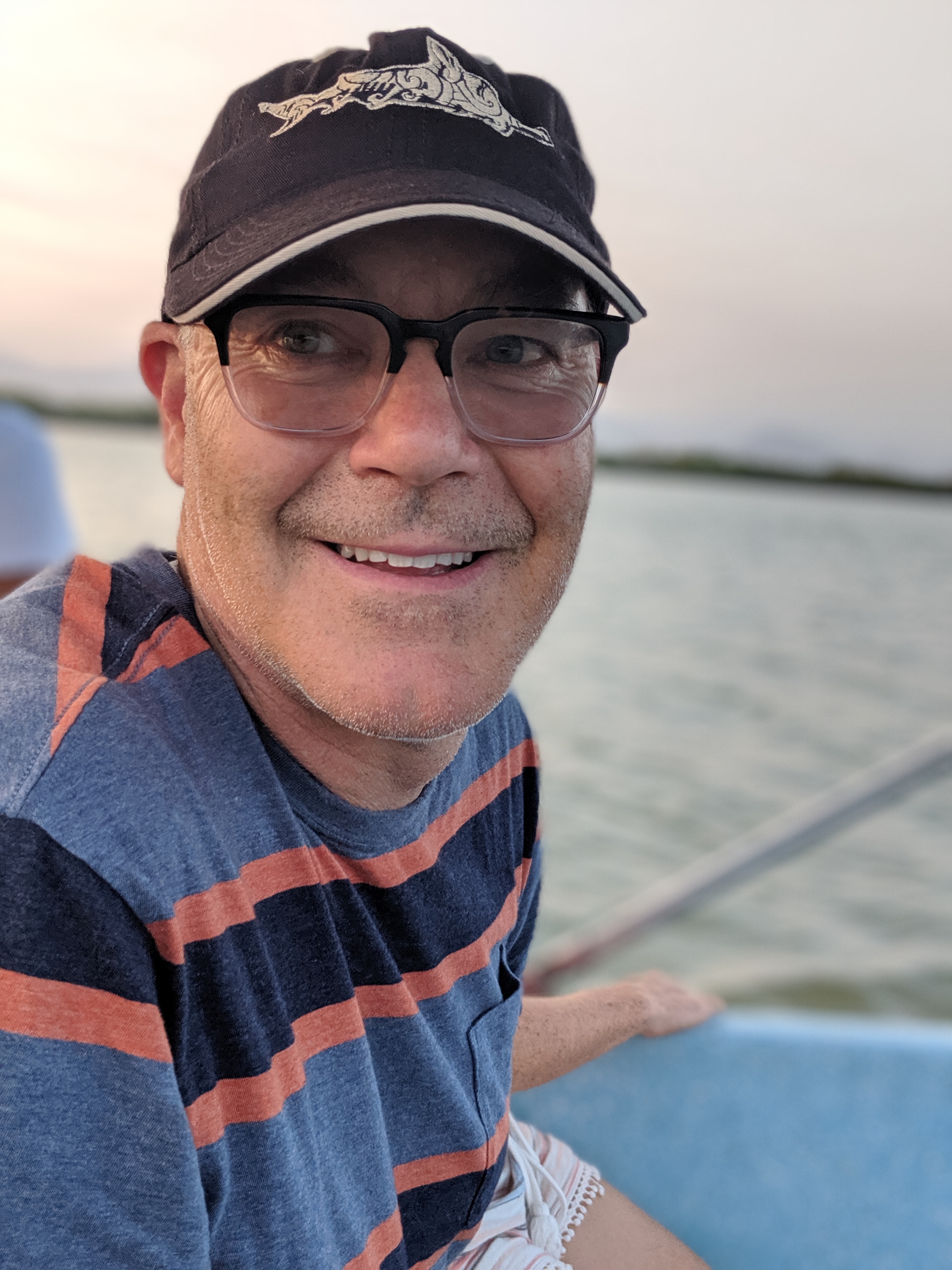 I initially heard about POI through a Playa Viva guest, David Cooper. He had a contact in the organization and put us in touch. We began chatting about Playa Viva's Social and Environmental Impact work and La Tortuga Viva (LTV). We decided that LTV would be an opportune project since we had already data about nests collected and turtles released. I sent POI all the data that LTV had been collecting over the years, demonstrating the thousands of nests relocated and the hundreds of thousands of turtles released.
This past fall, we came up with additional "Proof Points" to ensure donors from POI that we are indeed releasing the turtles that we say we are. This includes photos and videos of the turtles making their way into the ocean and a signed witness form from the person leading the release.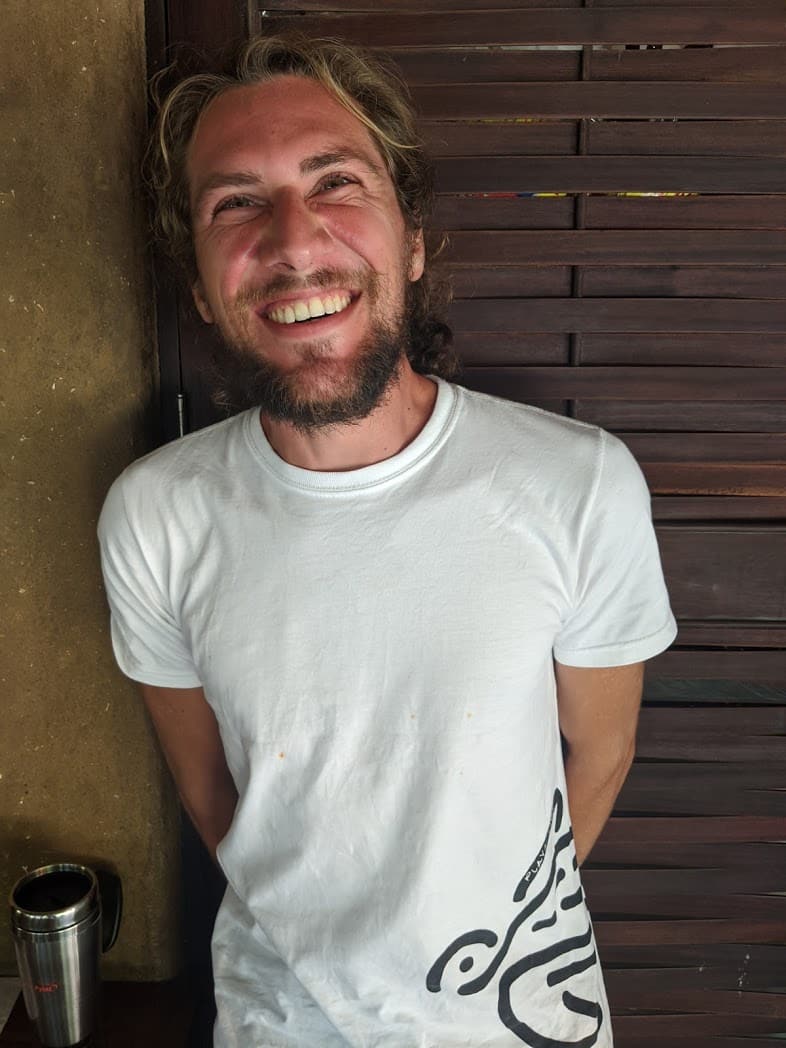 Lorenzo Locci, our LTV Coordinator, often works around the clock to help collect as much data as possible since some members of the LTV team do not have phones or know how to use a camera. Lorenzo also compiles all of the data into an Excel sheet and sends it off to POI, who in turn "sell" the released turtles as impact events on their marketplace. 
As of January 2020, we have received $1700 in funding from POI for the hard work LTV does. Some of these funds have already been used for the operating costs of the LTV.  Funds are mostly for materials for the sanctuary and food stipends for the volunteers who are generally individuals who most need these basic food items. 
If you would like to support our work through POI, you can find us on their new website. Each turtle released has a market cost of $3. POI ensures that you receive all the proof points associated with your donation. 
Today, the volunteers at LTV recognize that data collection can be challenging and tedious, but now truly understand the benefits of their hard work. We all owe Lorenzo a huge thank you for coordinating the data collection with the team, and of course the Playa Viva community for continually supporting LTV in their mission to conserve endangered sea turtles.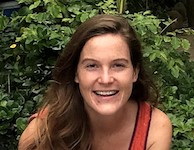 Colleen Fugate is the Social and Environmental Impact Manager at Playa Viva.  She lives in Juluchuca.  Learn more about her work engaging our local communities through our social impact programs.