Social Impact
As part of our core value of Promoting Meaningful Community, we have evolved a strategy for engaging in the local community. Since Playa Viva is built on the estuary which is formed by the Juluchuca river, we are literally the "toilet bowl" for what happens up the watershed. Thus, we have a commitment to the town of Juluchuca but also all the way up the watershed of the Juluchuca river. This stragegy is based on three pillars: Education, Health and Economic Development. Below area few of our more active projects which you can participate in as a guest or volunteer while at Playa Viva (more on these below):
Education - Pack for a Purpose and English Tutoring
Health - Pack for a Purpose, Beach Clean Up and Organic Agriculture
Economic Development - Sal Viva and Organic Agriculture
PACK for a PURPOSE
Morgan Webert
, our first
Holistic Host
, was working with the local schools during Earth Day 2010 on a clean up program of the local river and beach, she developed a deeper relationship with the teachers and administrators. Through those conversations, they provided Morgan with a list of needed school supplies for the children. This eventually led to a partnership with
Pack for a Purpose
(PfaP) which includes two projects, one for
school
suppies and the other for
medical
supplies.
Click to view the
Pack for a Purpose packing lists
.
Project #1 - School Supplies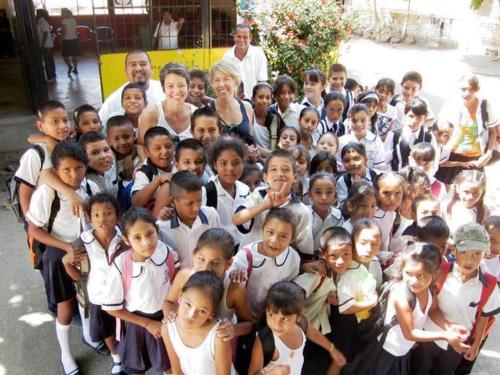 Giving back to the community you'll be visiting is easy, and giving to the children is always one of the best ways. The local elementary school in Juluchuca, the small village next to Playa Viva, would benefit greatly from any old books or children's educational material that may be in your donation or throw away pile. Instead, pack it in your suitcase and bring it to children who often do not have enough paper to do lessons with and very few books in their class rooms.

Project #2 - Medical Clinic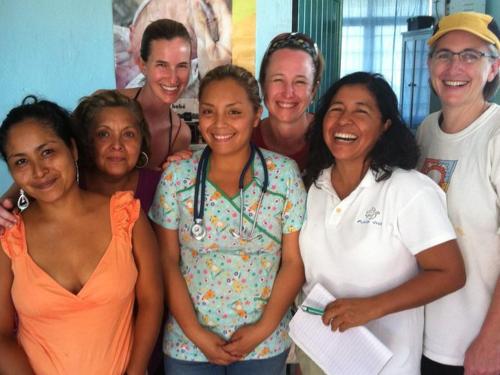 The medical clinic in the village Juluchuca provides medical assistance for about 1,500 citizens from Juluchuca and surrounding villages. It deals with about 30 patients a day. The most common issues dealt with are colds, flues, diarrhea, dermatitis, family planning/birth control, vaccines, checking the weight and length of new born babies, and also minor injuries. The local doctor and patients would benefit and appreciate very much if visiting guests could help by supplying the needs from the medical list.
Click here
to view the Pack for a Purpose packing lists.
Sal Viva - The Salt of Life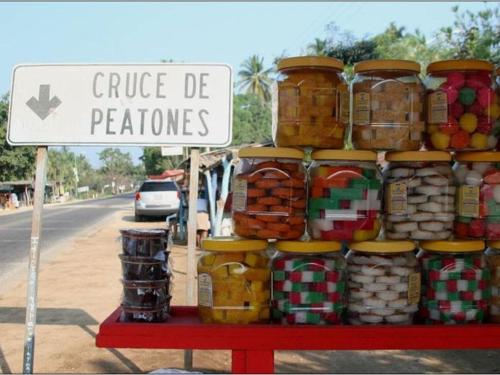 In addition to supporting the schools and local clinic, we have identified small businesses in the area for economic development, such as the coconut candy factories and the salt cooperative. We are providing these small industries with economic assistance through business training, access to resources and access to markets to increase their profitability and business viability.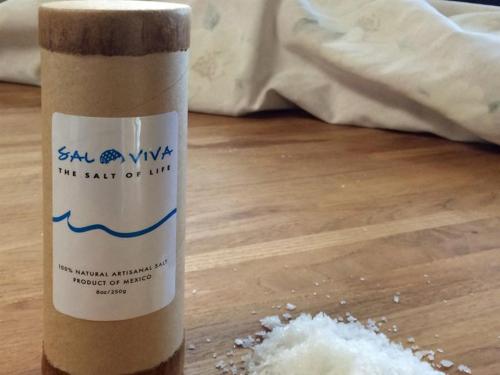 In conjunction with the local salt cooperative, we have developed a brand, Sal Viva, with the ultimate goal of increasing the price obtained for the members of the salt coop who continue to use traditional means of harvesting the salt. See more about
Sal Viva
here or on our blog.
Click here to purchase Sal Viva.
Community & Organic Agriculture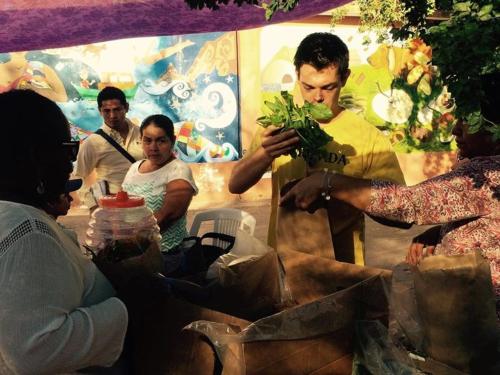 Playa Viva is committed to working with local farmers in a varieties of ways. We started with organic agriculture courses to help clean up the watershed and even assisted a local organic basil farmer in starting a CSA. We support the work of the local
EcoTianguis (Farmers Market)
. Please join us Saturday Mornings in Zihuatanejo across from the Museum in downtown Zihuatanejo.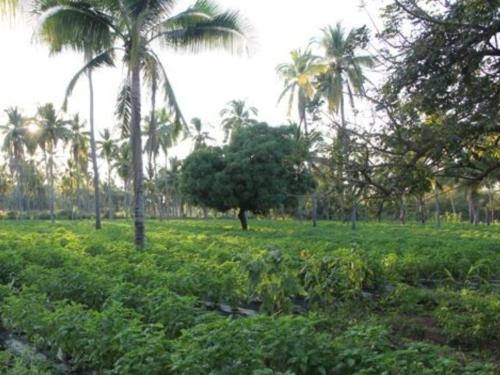 Currently our work is focused on creating demand for the production of organic produce by farmers up watershed in order to clean up the ground water polluted by agrichemical in order to create a healthy environment for the community and EcoSystem. If you sell, distribute or include organic produce that might be grown in this climate in your products for resell, please contact us about setting up a viable partnership with local farmers.
Impact Reports