La Tortuga Viva's Newest Coordinator Has Hit The Ground Running
This past September we welcomed Lorenzo Locci to the Playa Viva team to serve as the La Tortuga Viva Sanctuary Coordinator. A native of the town of Terni in the region of Umbria, Italy, Lorenzo has spent most of his professional career working in conservation in Europe, the Caribbean and Latin America. Lorenzo has boundless energy, a bright smile and a deep passion for sea turtles. In just six months he has won over the hearts of the LTV members, the Playa Viva community and the residents of Juluchuca. I sat down with Lorenzo to learn more about his path to Playa Viva, what it is like to work with La Tortuga Viva and what to expect next for the rest of Season 11.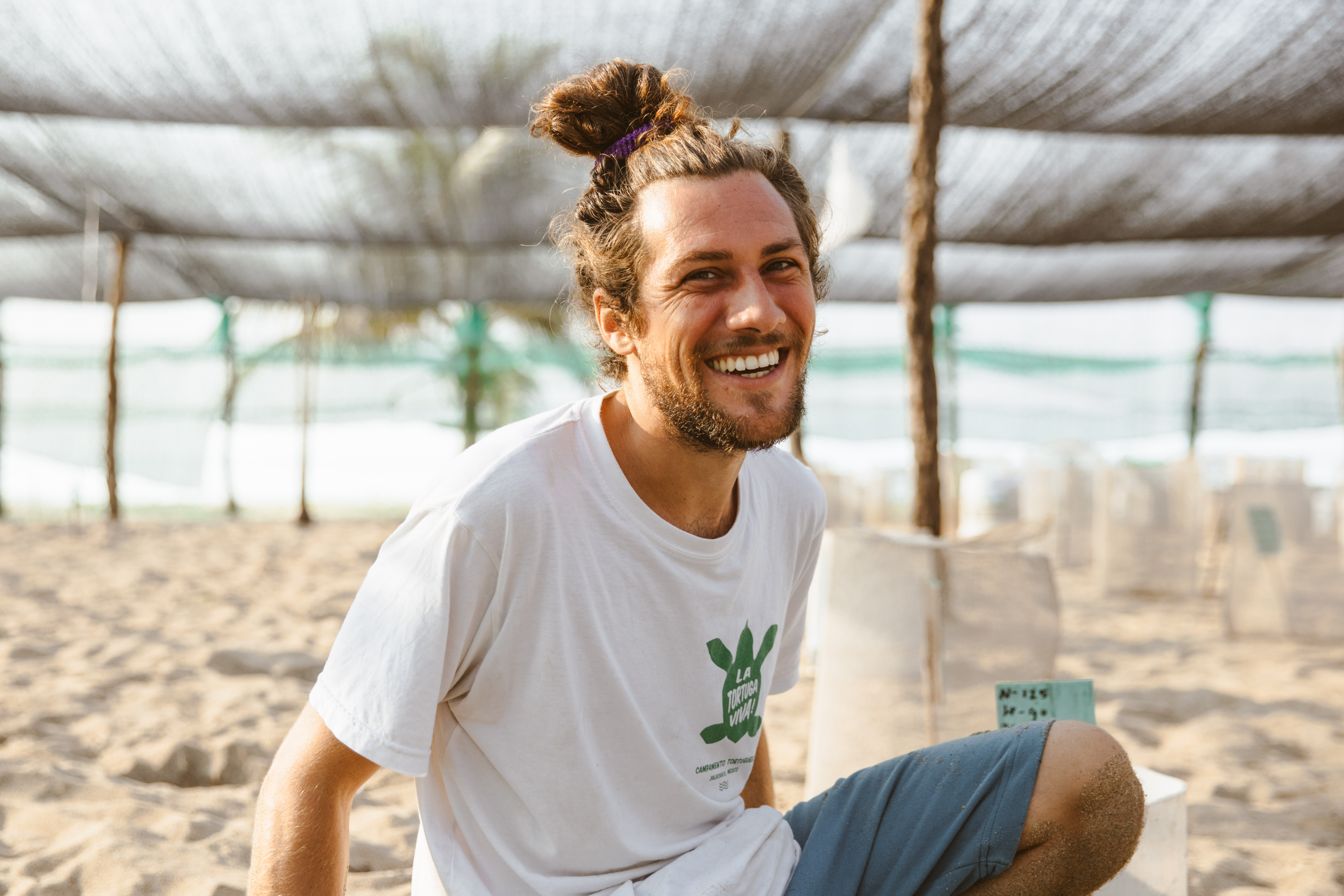 Tell us a bit about yourself. What drew you to work in conservation and environmental science? 
Even though I grew up in an industrial town, I have always been drawn to nature and wildlife throughout my entire life thanks to my family and especially to my grandmother that transmitted me her passion for animals and plants since an early age. We used to go on excursions every weekend in the wonderful and green surroundings of the region where I come from. Based on my passion, I began my studies on life and environmental sciences at the high school in Italy and I completed my academic career with a master of science in The Netherlands that strongly oriented me towards the protection of the environment.
You've worked all over the world. What other projects were you at before coming to Playa Viva? 
For my very first project, I collaborated with a foundation in Curaçao, a small developing island state in the Netherlands Antilles, for the design of an educational program to teach agriculture and nutrition in schools. From Curaçao, I moved to Puerto Escondido on the Pacific coast of Oaxaca in Mexico to work for a retreat center in the coordination of guests and volunteers. During this time, I had my first experience with sea turtles at the local sanctuary.
Back to Europe, I have been committed to community outreach at the oldest environmental organization in Malta, BirdLife Malta. I was organizing many activities for the public, excursions, clean-ups, and workshops with the aim of raising awareness regarding wildlife conservation.
These last two years, I was living in Central America. In Guatemala, I was teaching science and leading environmental education programs in a bilingual school. In Costa Rica, just before coming to Playa Viva in September 2019, I was guiding groups of young volunteers into environmental projects with local NGOs.
What are your core responsibilities as the LTV Coordinator? 
The Sanctuary Coordinator is really a dynamic role that involves turtle camp coordination, environmental education, ecotourism, capacity building and community engagement. 
Besides engaging Playa Viva guests with visits to the sanctuary, nightly patrols and releases of baby sea turtles, a big part of my role consists of coordinating the sanctuary team in order to ensure the best conservation practices. La Tortuga Viva is run by 14 local volunteers that patrol the beach every night to save turtle eggs from predation.
I also fundraise for the sanctuary by collecting donations and adoptions of nests from Playa Viva guests and by collecting data on the releases in order to access other funds. Lately, I organized school visits and I developed educational activities to teach students about sea turtles and marine trash pollution.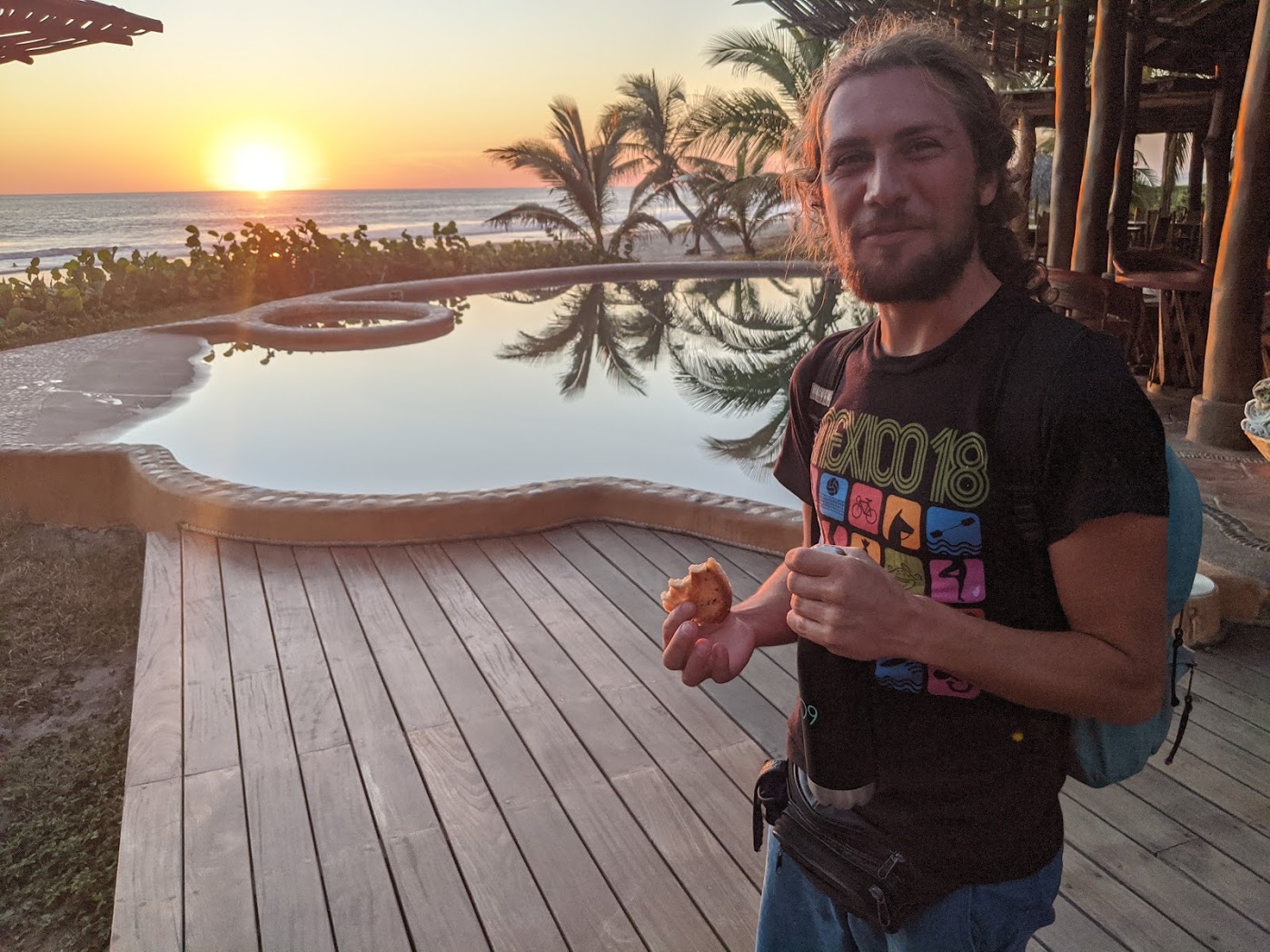 What does a typical day look like for you? 
A typical day as coordinator begins before sunrise around 6.00-6.30 am. Someone from Playa Viva staff or turtle volunteers give me a ride or I walk along the beach from the local village to Playa Viva passing by the sanctuary. Around 7.00, if there are turtles hatched, I lead the release with the guests. Sometimes, I bring the guests to visit the sanctuary or I pass by to conduct some data collection, little maintenance and supervision of the activities of the local volunteers. In the afternoon, there is always some communication to do with the team for coordination of logistics. In the evening, from one to three times per week, I come back to Playa Viva in the evening for nightly patrols with the guests.
What priorities do you have for LTV for the rest of Season 11? 
Aside from continuing with the current activities, there are some aspects to improve but I would like to give priority to the cohesion of the turtle volunteer team and the education for the local schools and the local team.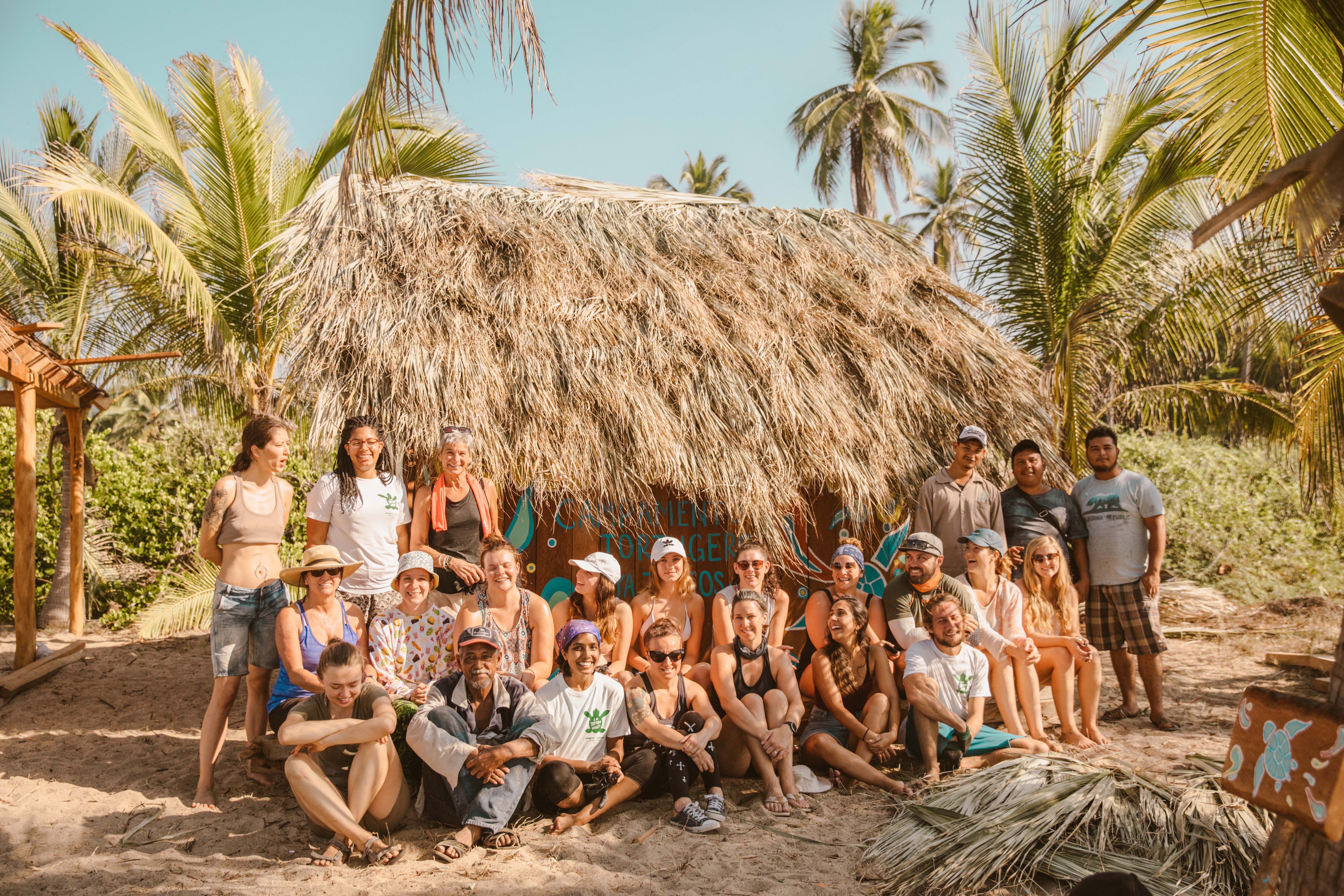 In addition to your work with LTV, you are also an active member of the Juluchuca community. What has your experience been like living in Juluchuca? 
When I came to live in Juluchuca, I moved into a big family and I felt welcomed since the first day. Everybody is incredibly kind and there is no hurry but always time to stop by and speak with each person.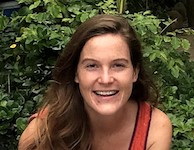 Colleen Fugate is the Social and Environmental Impact Manager at Playa Viva.  She lives in Juluchuca.  Learn more about her work engaging our local communities through our social impact programs.