Sal Viva
Sal Viva (now available for order from
our online store
) is produced by members of a cooperative. Currently there are approximately 120 members of the coop. We've been told that about 80 members are actively farming salt. Of those approximately half are harvesting the salt using traditional methods that include handmade calcium drying ponds. The other half, unfortunately, have turned to using less expensive plastic lined ponds which are slightly faster and cheaper methods of production. The bad news is that the plastic leaches into the salt and, worse, at the end of the harvest season, when the rains come, the plastic is left to pollute the lagoon.
Traditional: Clay and Calcium Hand Polished Drying Ponds
Traditional salt drying ponds start with a ceremonial dance and a pile of local clay.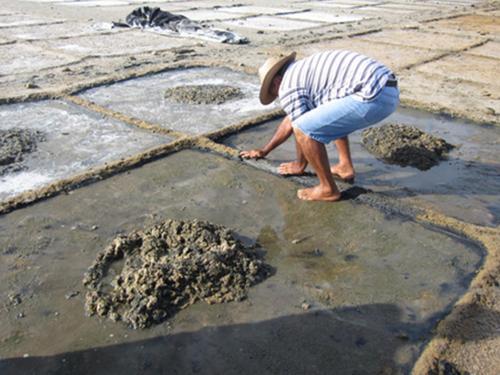 The clay is mixed with calcium which provides a rich mineral base for Sal Viva.
The final touch is a pummus stone to polish the pond into a smooth drying pool.
Modern: Toxin Leaching Black Plastic Ponds
Drying ponds are filled, cheaper and faster, with black plastic rather than natural calcium and clay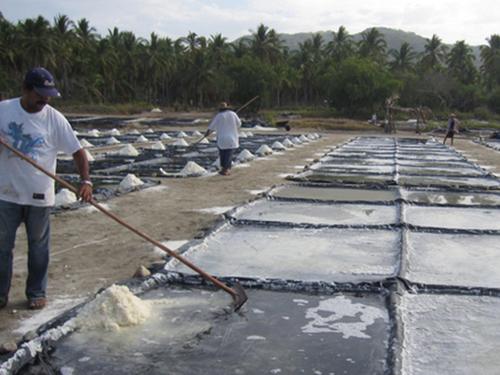 Under the hot sun, toxic chemicals leach from plastic into salt.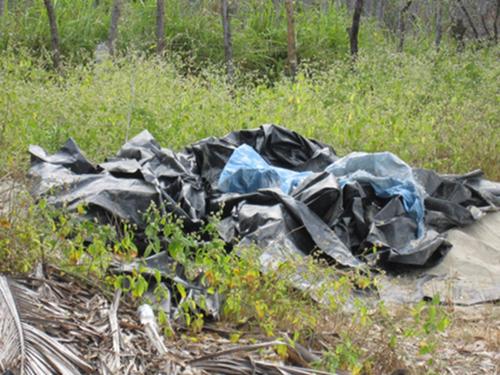 After harvest is complete, plastic is discarded by the lagoon, further polluting the environement.
By purchasing Sal Viva you are supporting only the traditional, artisanal salt producers, paying them a fair market price for their product. This premium allows all members of the coop to move away from cheaper plastic production and back to the traditional "organic" means of harvesting. By purchasing Sal Viva you are promoting a more sustainable and environmentally friendly production process.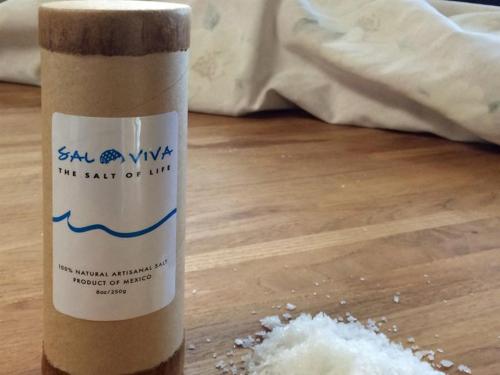 As the packaging states:
"Originally gifted as tribute to Aztec kings, Sal Viva has been harvested by hand in Juluchuca, Mexico in the same fashion for centuries. Summer rains wash the rich minerals off the Sierra Madre range filling seaside lagoons, eventually bursting past sand barriers, fusing with the salty Pacific Ocean.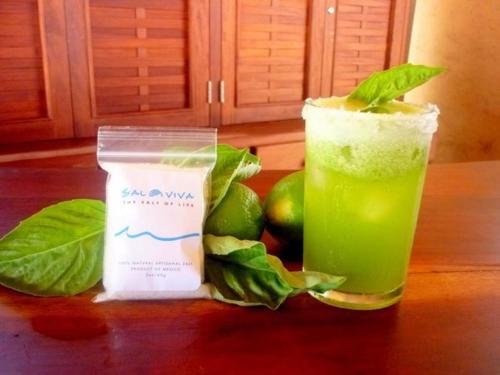 As heat evaporates the lagoons, peasant farmers hand form calcium drying ponds and rake in Sal Viva. Healthy and flavor enhancing, use on your table, for savory cooking, rimming margaritas or sipping tequila."
This artisanal salt is great for in restaurants, purchase at specialty food stores or for use at home."
Purchase Sal Viva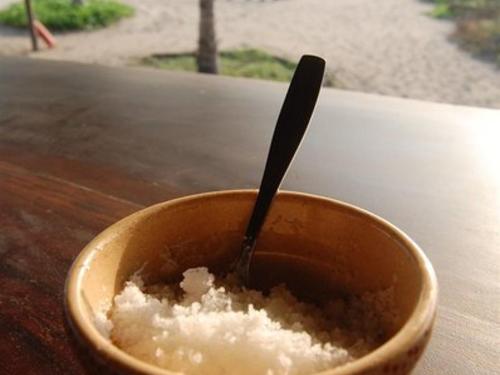 This very unique salt is now available by Special Order ONLY. If you are interested in purchasing Sal Viva you can order from our
online store
(for US and Canada ONLY at this time).