Fresh Eyes and New Perspective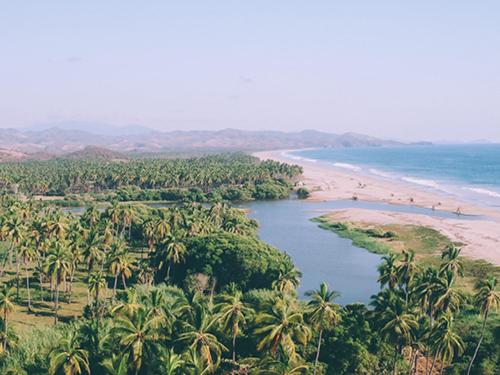 Twice daily yoga will fine tune your body, mind, and spirit. Registration will close at 12 maximum participants ensuring that the group size is intimate. We grow and learn in relationship, and the group will learn just as much from each other as they will from the teacher and the topics explored. Room types are filled on a first-come, first-served basis. Retreating can be the space needed for introspection, reflection, and re-connection in order to come back to our daily lives with more attention and intention. da Vinci would step away from his canvas in order to see it with fresh eyes and new perspective. This retreat will be a deep dive into living the practice of yoga, for returning to our lives with more mindfulness, openness, and freedom.

Yoga Intensive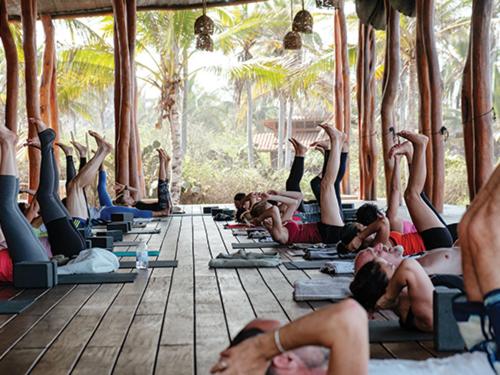 Through the lens of yogic philosophy, Buddhist meditation, and somatic psychology, this retreat will encourage participants to hone the tool of standing strongly in themselves in order to come back to the helm of their own lives. In yoga, we won't mess around-- the 2- hour morning practice will be the usual Laura Ahrens signature intended to deepen your practice, both physical and spiritual, and invite homecoming to and uniting of body and spirit. The practice is adaptive and can accommodate all abilities. The evening 75- minute practice, depending on the night, will include meditation, restorative, chanting, reiki, and continuing education topics in the realm of yogic philosophy that will be intentionally woven together and built upon each other from night to night and from day to night that will reinforce our learnings together. We will unwind the nervous system to glimpse the benefits of repatterning and releasing habitual ways of being so we can approach life with more intention and choice.
Accommodations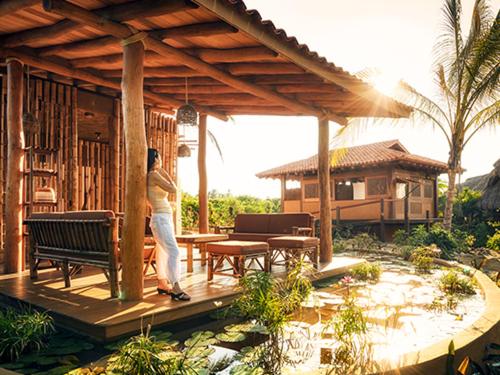 Participants will be served three meals daily, supplied by the property's on-site organic farm and garden. Snacks are also provided as needed. While not in practice, enjoy relaxing on the property's 200 acres of protected land, at the on-site pool, on the mile-long private beach, or enjoy an excursion to some of the wonders nearby (listed on Playa Viva's website). Optional is a Temescal, a traditional sweat lodge ceremony.
Included
Airport ground transfer to and from
All meals and snacks
All non-alcoholic, non-blended beverages

Twice daily yoga
Meditation, reiki

All taxes and tips
Donation to the turtle sanctuary
Not Included
Flights

Blended and alcoholic drinks

Spa treatments
Excursions

Laura Ahrens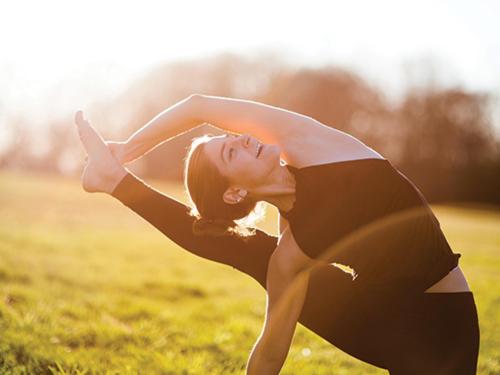 My teaching is a union of traditional yogic philosophy and a modern perspective on practice.
In my work, physically challenging asana kindles the fire of transformation and focuses strong attention into meditation. Storytelling, metaphorical language, and precisely directed options for alignment teach the tale of our becoming more human.

I love teaching others to be discerning practitioners who synthesize information for themselves. In that spirit, I co-created The New School of Yogic Arts, a teacher training school for those who want to learn to teach the practice of yoga as a living system that breathes differently in each body.

My current work is a melding of all the different truths of moving and living in yoga that I have had the privilege of learning. My teaching is an approach to practice and is not style focused. My classes and other offerings prioritize attention to breath and commitment to the inner work necessary for personal evolution. My greatest commitment is to living the practice of yoga in the world, and to teach others to do the same.