Your Hosts
Playa Viva is headed by the husband and wife team of David Leventhal and Sandra Kahn, developers of Casa Viva Troncones, a popular B&B located 30 minutes north of Zihautanejo/Ixtapa. But the real team that makes Playa Viva really run is our dedicated staff lead by General Manager Julia Garcia.
Beyond all the Core Principals, Social and Environmental Impact, the Turtles, the Beach, etc. what REALLY makes the difference for guests at Playa Viva is our team. We are lucky to have the greatest team of people, folks from the local communities of Juluchuca, Rancho Nuevo and smaller villages up the watershed. We are proud that most all employees are local and we are woman run organization.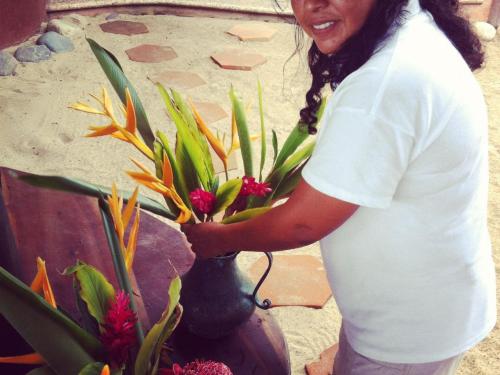 Julia Garcia, our General Manager, was born in Juluchuca. Her father was a peanut farmer, but after getting her education, the only place to get a good job was in the "big" city, so she was off to Zihuatanejo and Ixtapa. After working for 20 years with Club Med all over the world opening and operating many destinations, she finally came home to Juluchuca and Playa Viva.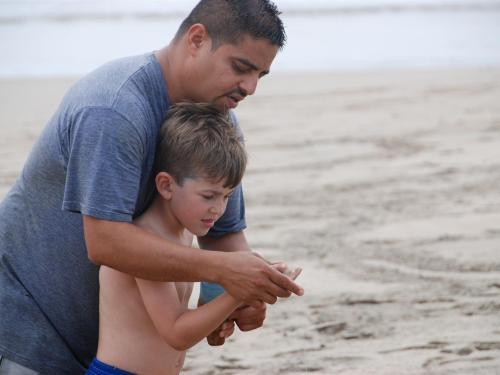 Johnny, Head of Activities and bartender, is another one of our local heroes. Juan Carlos Solis, or Johnny as he is so affectionately known, is also from Juluchuca. Like so many of his contemporaries, he moved to the US for economic opportunity and ended up in Portland holding down up to 3 or 4 jobs at a time while trying to raise a family. When his father was ill, Johnny came home to Juluchuca to help tend the family farm.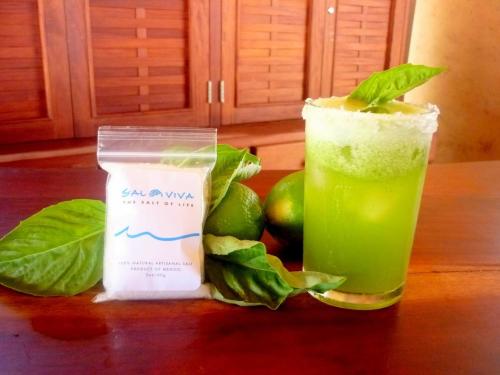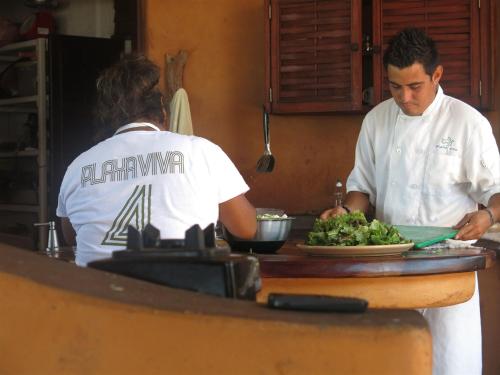 The kitchen team is lead by Abraham, who is also local to the Juluchuca area. He loves cooking and was trained in larger hotels in nearby Ixtapa. He leads the kitchen team that includes Olga and Ines who are both famous for their mole and other local Mexican favorites. If you enjoy cooking feel free to ask to join in the kitchen to help out or for a cooking class.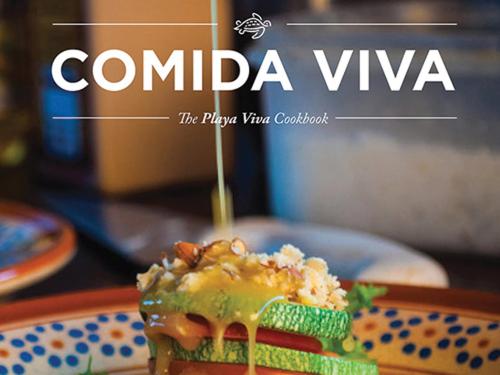 Due to the popularity of the many dishes emerging from the Playa Viva kitchen we have published "Comida Viva: The Playa Viva Cookbook." Playa Viva cooking is based on farm-to-table, healthy Mexican with an international flair. We cater to a wide variety of dietary needs from vegan to omnivore adjusting for sugar or gluten free or any allergies.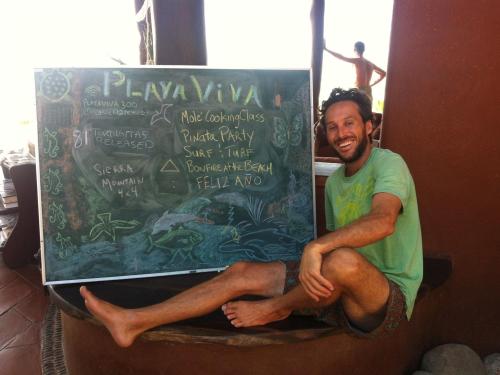 While the rest of the team is not as visible, each play a key role in making sure your stay meets the standards of eco and luxury. This includes housekeeping, permaculture, security and our drivers. The Playa Viva team always includes Holistic Hosts - in charge of Yoga, Massage and Hosting you during your stay. We are lucky to have Alok and Anjuli coordinating this role and bringing in great practitioners to be your gateway to the Playa Viva experience. If you are interested in becoming a Host, please click here to see job description and online application.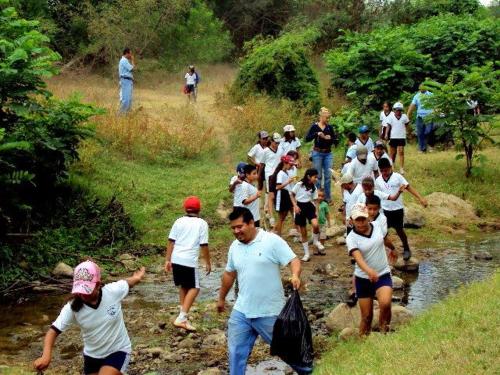 The team isn't complete without our Volunteers. Playa Viva hosts up to six volunteers at a time who work on the farm, support in ecological restoration and engaged in community development. We provide room and board in exchange for your volunteer labor. As a guest at Playa Viva, please connect with the Volunteers to explore the landscape and the community and share their experiences with you. If you are interested in becoming a volunteer - please complete the Volunteer Application Form.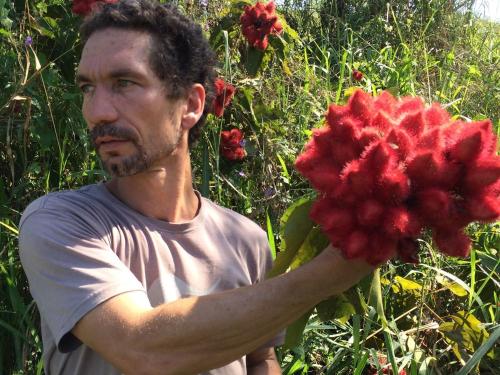 Odin Ruz is our Permaculture Specialist and he manages the regeneration of the preserve and the production of the farm and orchards at Playa Viva. He lives in Tepoztlan and visits with us about once per month, if you have a chance to go out in the field with Odin, it is quite a treat. We recommend you watch the short film entitled Restoration, which stars Odin and perfectly conveys his joy for the landscape.
Development Team
The development team for Playa Viva included a multi-disciplinary team including:
Denise Ryan LOHAS (Lifestyles of Health and Sustainability) Marketing Expert.
Dr. Gerardo Ceballos team Biologist.
Ayrie Cunliffe regenerative Design Architect and Engineer.
Michel Lewis organic Building Architect.
Michael Ogden lead the design team Natural Water Systems
Bill Reed, lead the Regenerative Development Design team.
Tim Murphy Regenerative and Permaculture Design and Education.
If you are interested in developing or operating your property in a Regenerative manner, please feel free to contact us for further support.