Did you know Playa Viva almost became permanent beach homes rather than an eco resort? Or that jaguars spurred our owner's conservation mindset? 
Playa Viva's founder David Leventhal revealed all this and more when he joined host Ruben Martinez for an episode of The Glamping Podcast. Brought to life by The American Glamping Association, The Glamping Podcast focuses on interviews and stories from industry leaders in the outdoor space as they consider their journey as business owners — and what ultimately drove them to their success.
In David's case, his tale of success with Playa Viva and Regenerative Travel is a moving story of co-evolution. One where his values evolved alongside a deeper understanding of the place where he was building and an ability to listen to that place — to make decisions based stewardship and regeneration. In fact, if David things had fallen into place differently and there had been more business strategy from the onset, Playa Viva would likely have been built near Tulum or Cabo. 
Can you imagine Playa Viva anywhere other than its existing mile-long pristine beachfront location nestled between two estuaries? Neither can we.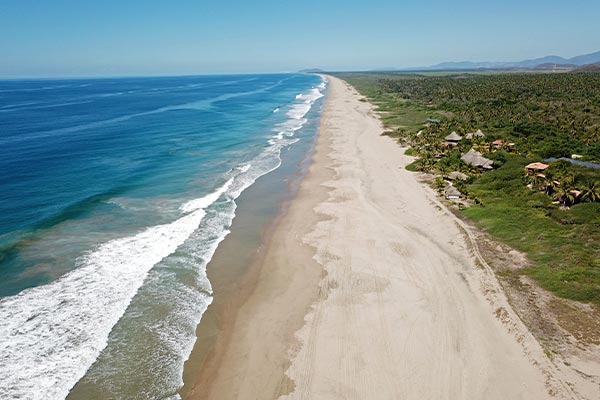 A Personal Evolution Toward Regeneration
The birth of Playa Viva as an idea is a long story. Too long for the podcast and too long for this article. But it's ultimately tied to who David is, what his family's values are, what drives their desire to travel, and the people who have come into their lives. Playa Viva wasn't just an evolution of David's vision; it was a co-evolutionary process that wasn't by any means fully defined starting on Day 1.
There were a myriad of external factors that led to Playa Viva's location, but the original master plan for the land based on an impact study was 50+ homes and a 100-room boutique hotel. 
During this planning process, David was introduced to Bill Reed of Regenesis. Regenesis is a leader in the development world for regenerative building and impact standards. Imagine giving back to the land rather than simply aiming not to degrade it. Bill and David explored ideas around how to make Playa Viva's land better — a return to its abundance that existed before human intervention.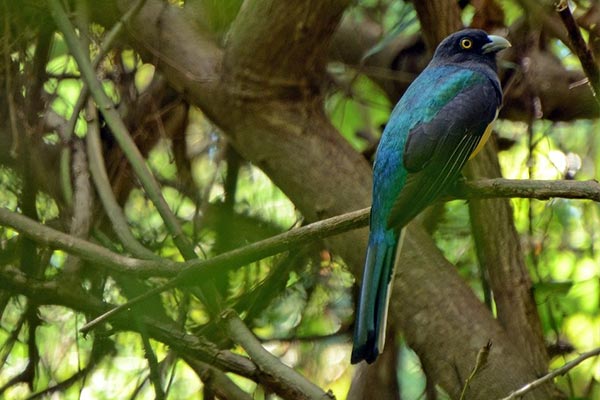 Simultaneously, David became involved with jaguar conservation work. And through exploring that channel of his conservation and environmental passions, he gained a new perspective on the importance of social influences. If people are so poor that they have to poach, then the only possible path forward is to work with the people. You cannot remove factors from the equation as you see fit. 
Thus, David evolved into a social-environmental dualist exposed to the power of regeneration during a critical time in Playa Viva's inception.
Meaningful Design Predated Unavoidable Economic Realities
Interestingly enough, Playa Viva's original plan involved regenerative ecological treehouses. But it took a lot of in-depth, collaborative work to get there.
David and a team of experts completed a series of design charrettes to inform what should be built that would appropriately befit the land itself. They took into account its history, how it had been damaged in earlier eras, what their own roles were in bringing back its richness, and where would be the best places to build. In this way, Playa Viva's path toward development was very different than most building plans — even among green building. It was about deeper meaning: What should be here?
Model home building began in 2007 and opening was slated for October 2008. Trees were transplanted, roads were built, off-grid solar power established. But think of the times: Mexico hit with a trio of insurmountable challenges. Global economic collapse. Worsening drug wars. Then the Swine flu.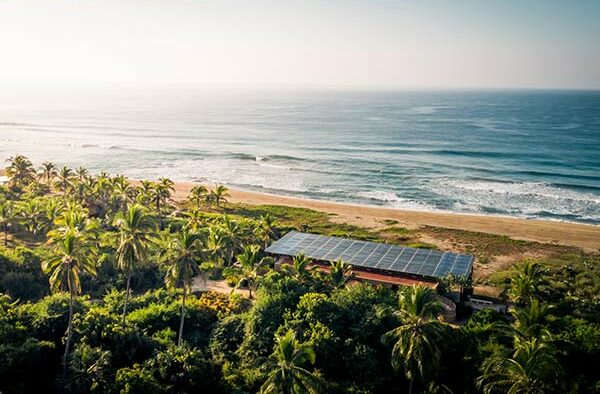 David faced the dire need to pivot. And Playa Viva as a boutique hotel was born. 
The Playa Viva We Know & Love
This boutique hotel was glamorous but essentially a tent nonetheless. An authentic, grounding palapa tent that felt connected to the place it inhabited. And that was where Playa Viva's very first guests stayed.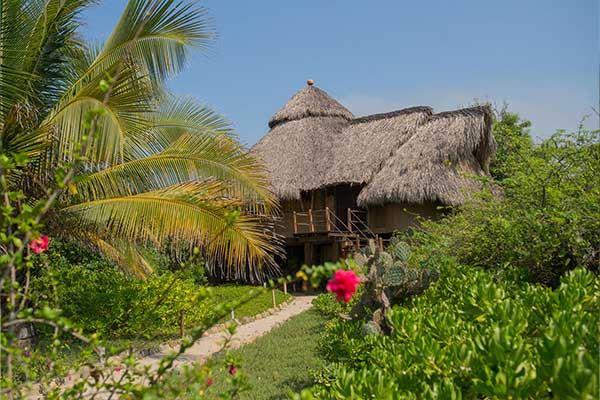 David opened the resort with five rooms, and it attracted the right kind of people. Ones who were green-friendly and aiming to create meaningful community. Playa Viva immediately became a place where like-minded individuals could cross paths and build long-lasting bonds. Often guests would meet on one visit and then choose to return at the same time of year with one another again and again. And it was from these kinds of connections that Playa Viva would form its base and continue to grow. But many other crucial details of Playa Viva's unique location and sense of place would play a pivotal part in that growth.
Take the leatherback sea turtle for example. It's the largest of all living turtles and, just like other sea turtle species, it faces significant threats. Threats from bycatch in fisheries, illegal collection of eggs and killing of adult turtles, coastal development, pollution, marine debris, and, of course, climate change. Playa Viva's beach is the perfect sandy nesting habitat for leatherbacks. And conservation funding for this vulnerable species has become a significant tenet of the eco resort's work.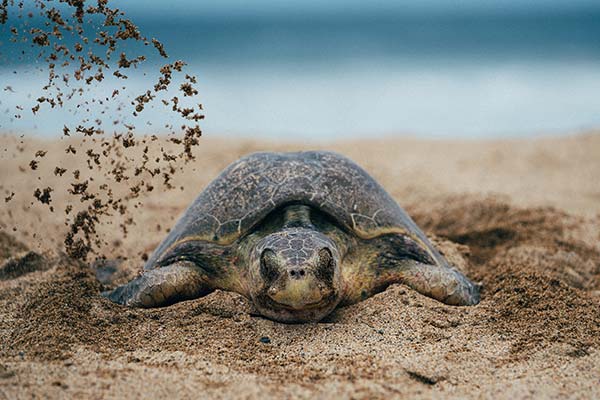 So while it took a few years to realize Playa Viva had serious staying power but wasn't economically viable at a small size, there were plenty of positive factors working in its favor. And by listening deeply to how people experience the place itself, David and his team have been able to create something even more beautiful through each growth phase.
The resort now has 19 rooms. Palapas, casitas, and iconic treehouses.
Honoring this place and its community has created opportunity after opportunity for visitors. By focusing on why we travel and ensuring we do so without being extractive, Playa Viva has found its path forward.
Listen to the podcast for the full story, including David's time as a frat boy at the University of North Carolina!