Recently our head chef, Marco Antonio Fernández Valdés was invited to present at an event celebrating Guererro as one of the foodie capitals of Mexico. 
Marco presented alongside chefs from a zero-waste restaurant in Guadalajara, two of Acapulco's most highly-regarded eateries, and a new fine-dining spot in Zihuatanejo. They each prepared one dish to make a 5-course feast celebrating modern Guerrean cuisine.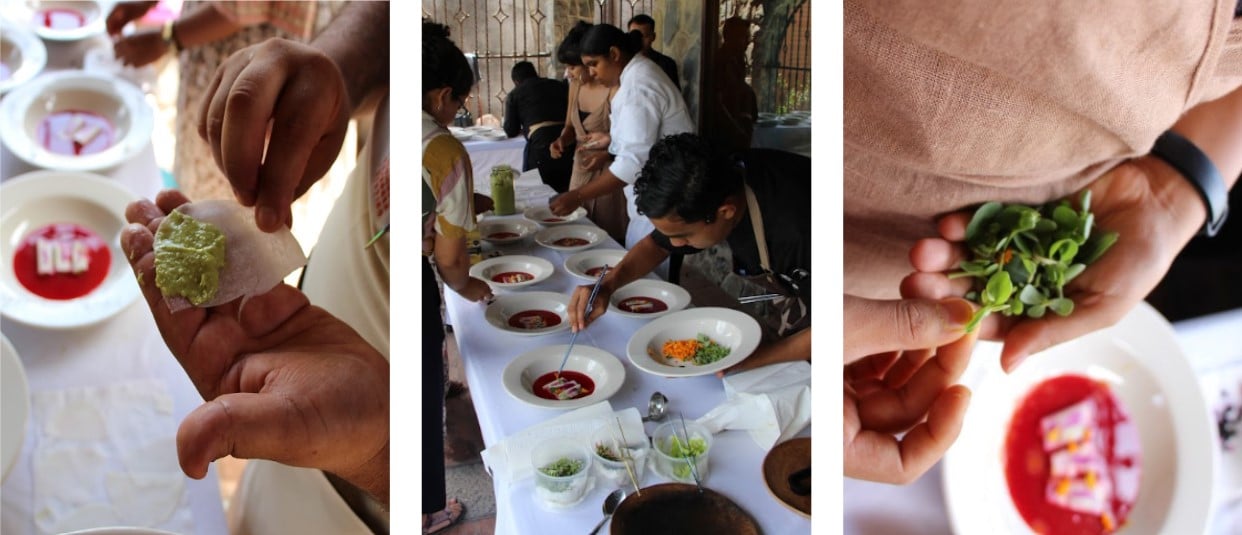 The challenge was  to use the best Guererran produce, a state traditionally dependent on agriculture for its GDP, and create a dish that is symbolic of Mexico. Tasked with course two, Marco put forward a sophisticated raw vegan take on a classic Mexican broth-based dish. The dish that delighted the eyes as much as the tastebuds was constructed using avocado and passionfruit stuffed jicama rolls, in a bright pool of beetroot, ginger and lemon finished off with a dusting of turmeric powder and edible flowers. The ingredients which included beetroot, turmeric, ginger, dill, lime, celery, tomato, salt, Malabar spinach seeds, cumin, and pineapple in the broth alone, were all sourced from Playa Viva's  20-acre permaculture farm to ensure fresh, abundant flavors.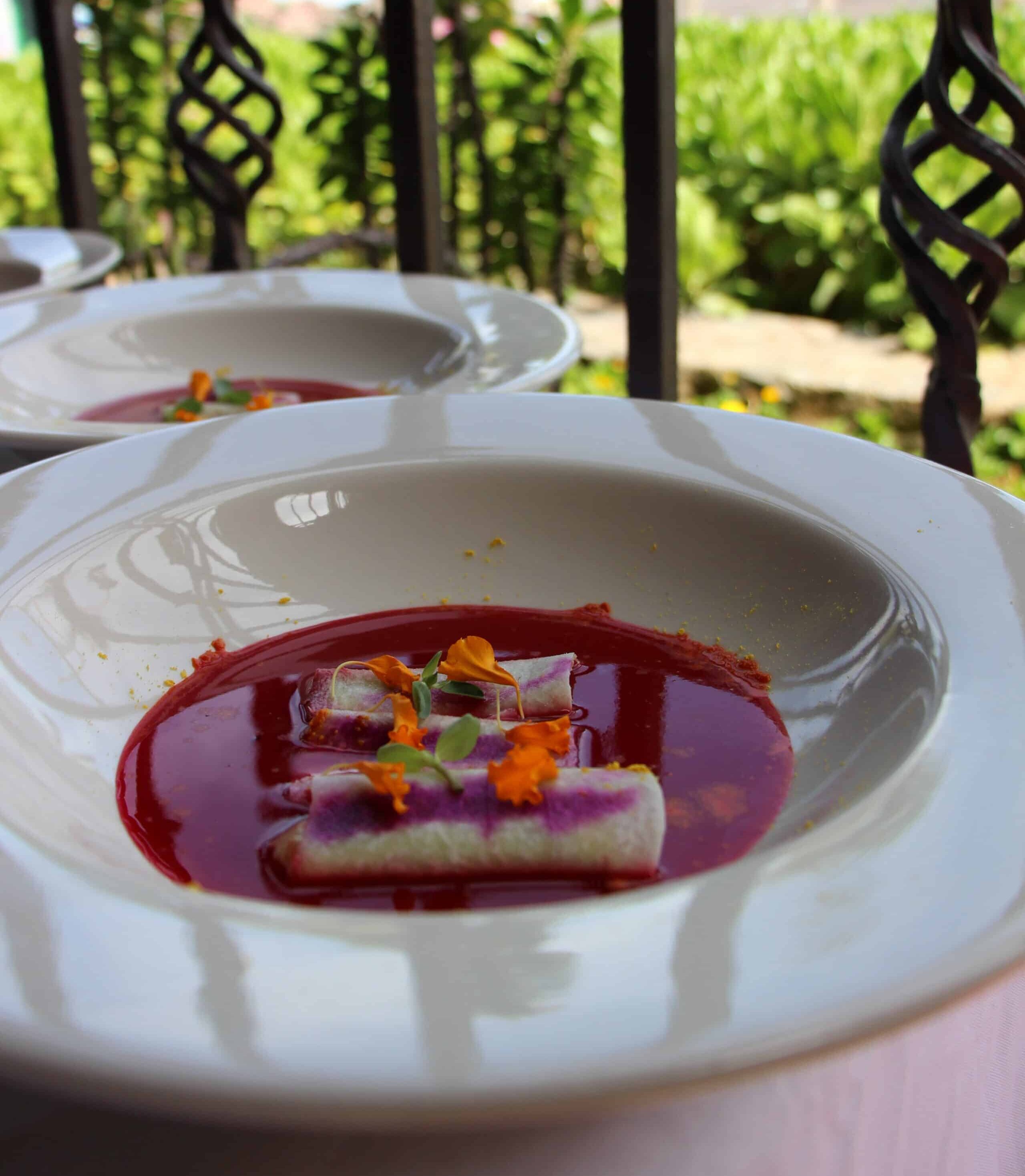 Playa Viva's Permaculture Coordinator Osmaira Hernández, Regenerative Education Coordinator Ximena Rodriguez, and Samantha Ordóñez joined Marco during the presentation to explain to the guests how the food on their plate was available to them thanks to our 15-years of promoting regenerative agriculture and conservation within our watershed. This work involves encouraging local farmer to transition back to organic, sustainable farming methods. This is accomplished thanks to our permaculture team creating deep relationships with local farmers.  Success also comes from engaging students through regenerative-focused programming at local schools and working with people in the community to educate them about conservation and celebrating the bounty of natural wonders they have access to.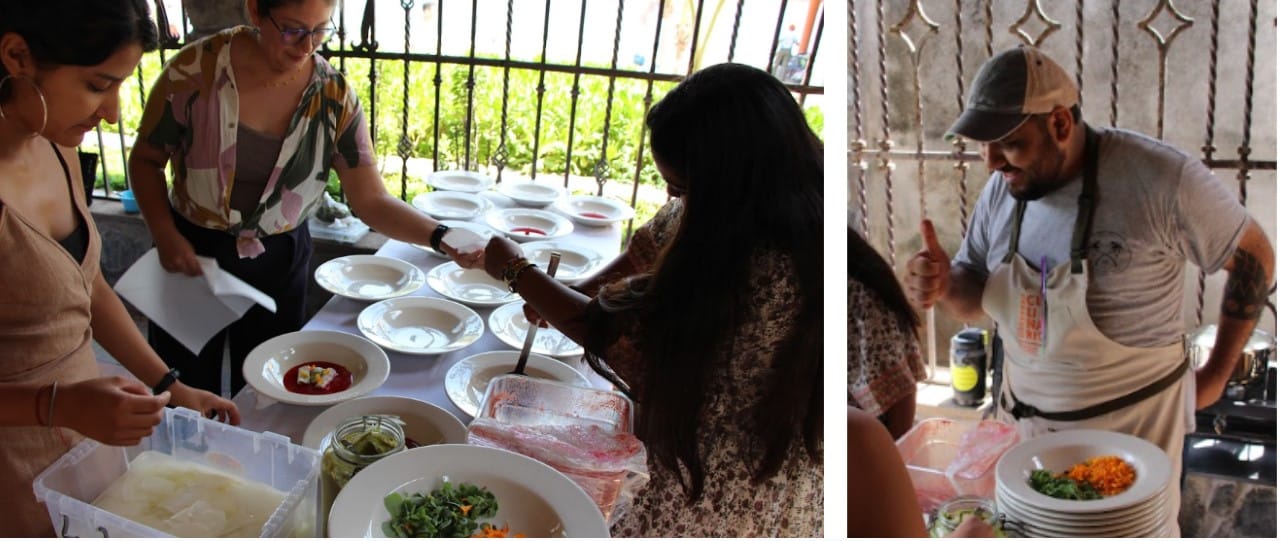 Chef Marco had this to say after the event
"I felt proud to be able to give the opportunity to the guests to really think about the story and effort behind what they are eating. What we put forward was not just a beautiful plate of food, it was a reflection of years of hard work on our permaculture farm and within the local community. Events such as this help me reflect on the incredible produce we have access to and return to the hotel reinvigorated with new ideas to serve up for our guests beachside at Playa Viva."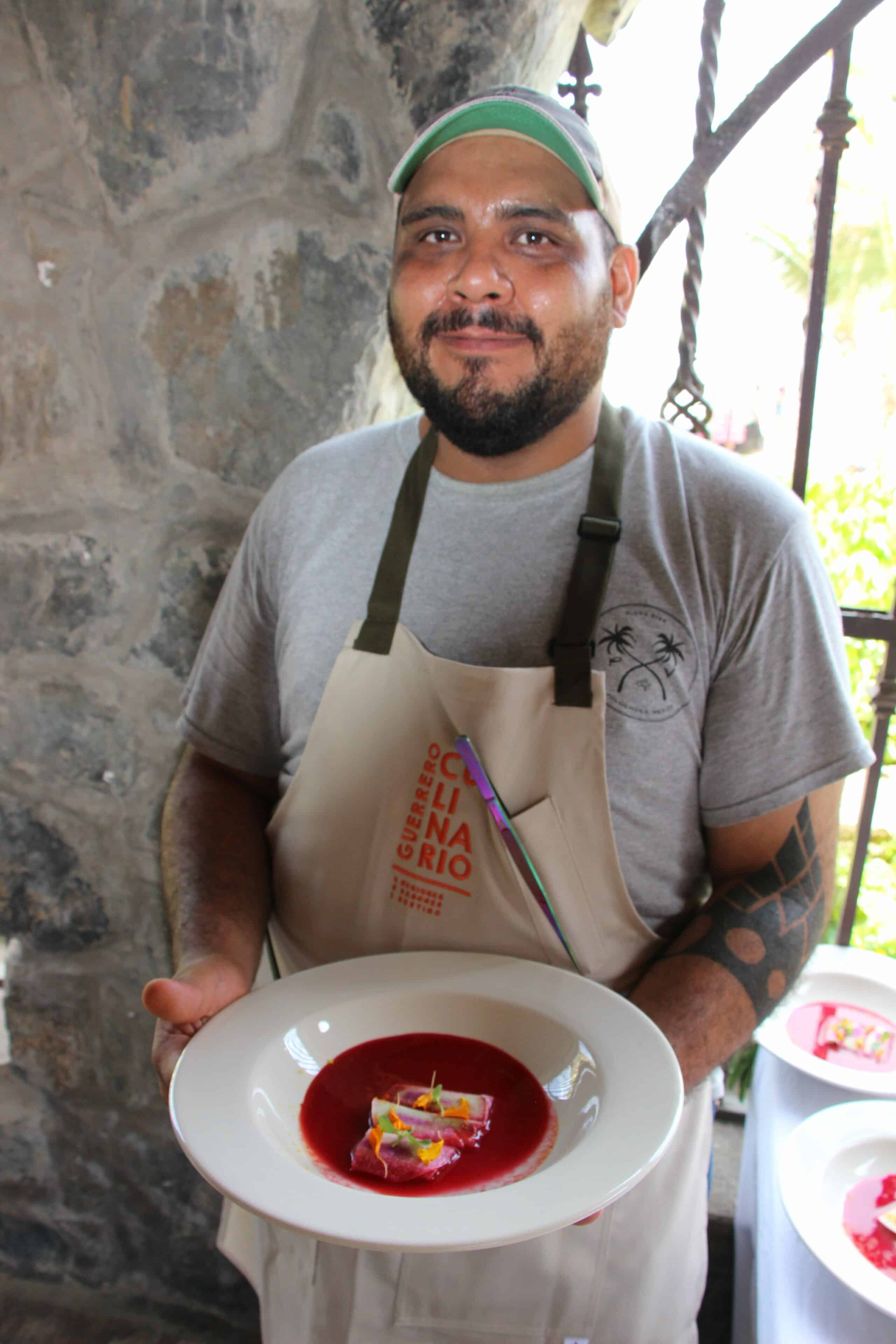 Plates presented by the other chefs included a white coconut mole sauce with fried plantain and abalone, a Mexican take on a veal dish and a tres leche slice with coconut sorbet and a chocolate and raspberry garnish.