In an industry that so often puts hotel owners on a pedestal, Playa Viva puts its team front and center. To celebrate our 15th season we want to give you an insight into the lifeblood of  Playa Viva. Naturally, first up we have the leader of the hotel team, Julia Garcia, General Manager of Playa Viva. 
David Leventhal, co-founder and Operating Manager, interviewed Julia in her office during the first weeks of Season 15 and started with a few rapid fire questions: 
Quickfire Qs
David: Julia, do you have a favorite room?
Julia: Of course, I have one, the Private Casita, number 11. That was the first room we built and is still my favourite. We have guests that prefer other rooms but I love the way they designed the space, the light in the roomy bathroom, the large palapa and spacious front deck. You really feel immersed in the jungle there. 
David: Do you have a favorite meal?
Julia:  I like everything the kitchen team does here and I especially like not having to cook myself. I love Olga's Mole and the fact that she prepares it from scratch the traditional way but has adapted to offer vegetarian & vegan options for our guests. I also love the Pozole.
David: Favorite cocktail?
Julia: The Basil Margarita, of course, Johnny's famous margarita has to get a mention. That or a cold wine is my order to enjoy at the bar while the sun sets.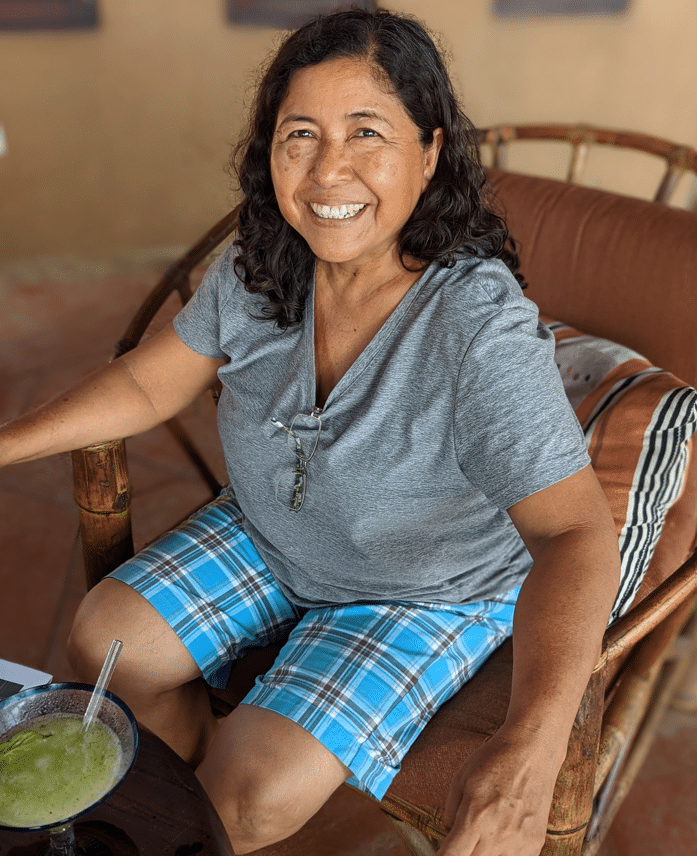 Julia's story from the very beginning…
David: So, how did you initially find out about Playa Viva?
Julia: I actually found out from the human resources manager of Club Med, where I was working at the time. She told me they were building a hotel right by my town and once I knew about that, I just came directly to see you (David). I was at the end of a contract as the Head of restaurant operations with Club Med and had worked for the brand for over 20 years, so it was a good opportunity for me to move on and I was excited by the prospect of working closer to home for an independent property. 
David: Excellent. And what, what is your role now at Playa Viva?
Julia: I am the Hotel Manager. Or the boss's assistant as I like to say.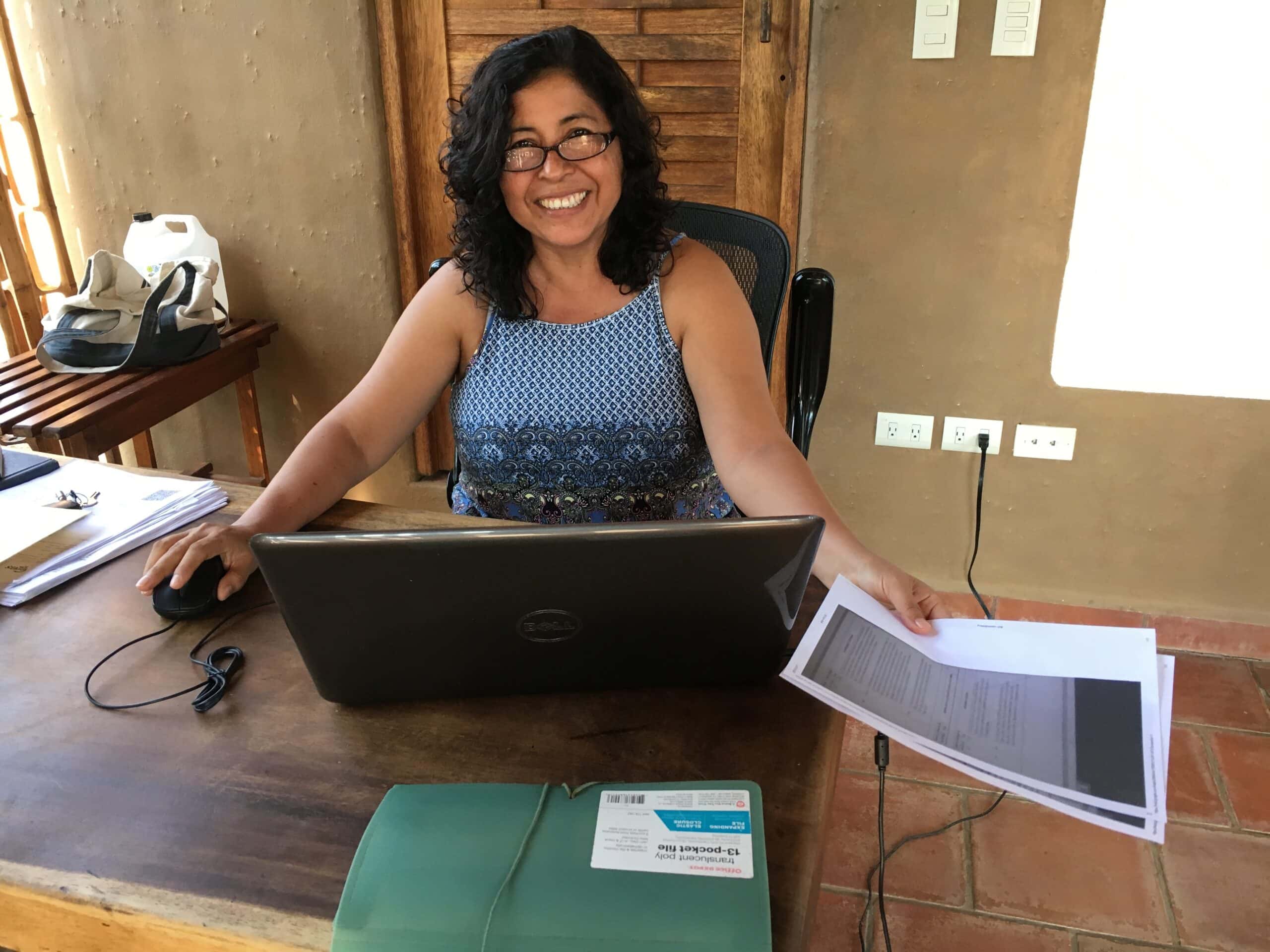 David: Haha, Julia, you know that you are the real boss, not me. Back to the interview, what is your favorite part of being a member of the Playa Viva team?
Julia: I will say there are many many things. I am proud that it is a sustainable hotel, and we have always taken care of the community with our social impact programs. And also, I like the experience that we provide to the guests, it is different, unique. It is not just being a tourist and enjoying the beach, the contact with the land, with our community and (Mexican) culture is different. One of the things I love the most is the type of guests we attract, they are different, interesting people.
David: What do you mean by- "We attract different people?"
Julia: Well, we attract people who travel with a purpose. With a sense of their impact and strong values that are aligned with ours. As a local myself, I am proud that we offer them that opportunity. 
David: You've been working with us since the very beginning, that's 15 years of fun. Do you have any highlights from your time working here?
Julia: My life has changed a lot in those 15 years. Of course, having Fernando, my son, has been one of the highlights of my life. Being able to raise him in the community where I grew up and within the Playa Viva community where the staff watches after him and returning guests ask about him and have seen him grow up is a very special thing. My son is 12 years old now so I was in my second year at the hotel when I had him so I can track every season of the hotel through his life stages.. One other experience, that now I can laugh at, was early on when you still had to cross the river to get to Playa Viva and  we had a period of unseasonal rain. An Austrian family were here at the hotel and we were watching the river get higher and higher as the days passed. As their time with us drew to an end and they had to catch their flight, the river had become, seemingly, impassable.. We had to use an old  truck, we filled the truck with water containers and rocks to weigh it down so it wouldn't float away as it crossed the river. That was stressful for us but, for the family, it was the highlight of their trip, their adventurous escape through the jungle. I still laugh about that and wonder how we managed to get them to the airport in time, but we did.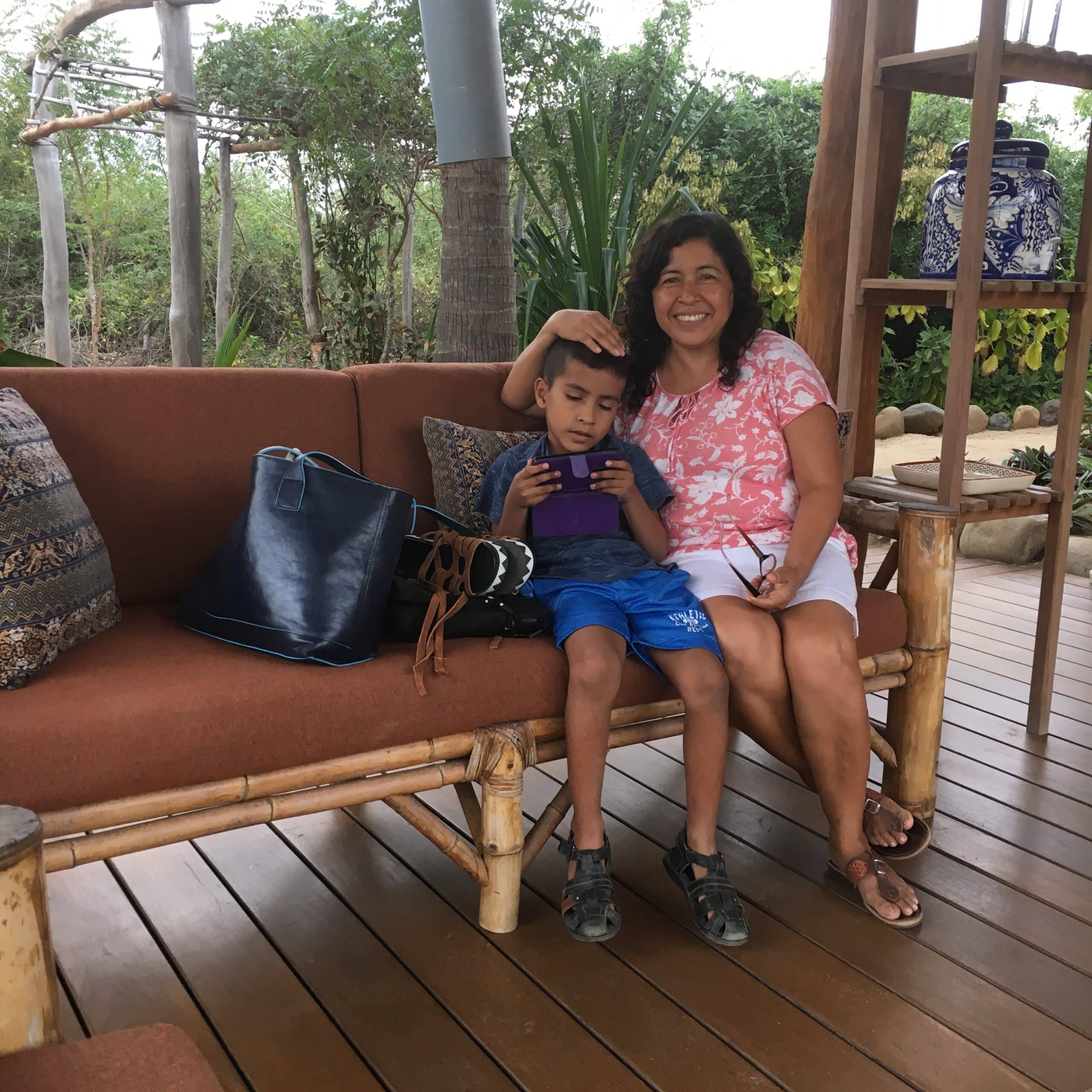 David: Something, they'll never forget for sure. Now, as you know, one of the five core values of Playa Viva is to create transformational experiences. So, I am interested to hear how you feel Playa Viva has transformed you? 
Julia: When I first started at Playa Viva, I felt I had a lot to share with the project and it's one of the things that attracted me the most but I have to be honest, with time I realized there is so much more I can learn from the project in return. I naturally was so involved that I invested more thought into our values and it has motivated me not just here at the hotel but at home as well. I mean it could be to do with my age and having Fernando made me more conscious.My past jobs have just been jobs to me, part of my routine,  I was looking for something different. I was hoping more than looking.. At that time, before I had Fernando I was just working to survive but I think finding Playa Viva gave me purpose and satisfaction again in my work. I always want to see how we can do more to create transformational experiences for the guests and, in turn, transform our community. The social impact we have in the community, what we are doing right now, in reciprocity with them, for me is one of the best parts of Playa Viva.
David: How have you grown as a person professionally while working here? 
Julia: Well I learned to manage a team in a different way. I was more used to a large team and the corporate Club Med environment. But working with a small team is different, you get involved with them, you share feelings with the team. And you know, the fact that the majority of them are from my town. It really is like a family. So, I had a wonderful opportunity to help the team develop into their roles because many of them didn't know the job and they had to learn because part of Playa Viva functioning efficiently & authentically revolves around hiring local people and developing their potential. I am proud of the group of supervisors we have, they are so good at what they do and are proud to do it which is a huge help to me. Of course, we as a team have different points of view sometimes and some team members have never worked in a hotel before, they have their own land and are used to managing themselves but I think these different life experiences only make the team richer.
David: How have you learned to be outside of your comfort zone through challenges you have faced here. I am sure I have out some things on you that you would have preferred to avoid?
Julia:
 I will say that I find our construction periods most challenging because it's not my strong point, I prefer to work with a fully functioning hotel. There are so many moving parts when expanding a hotel so it is super interesting but certainly not an area I am super knowledgeable in and that can be stressful. However, to now be able to lookback and see how the place has developed, how we went from five rooms to eight and then to 12, and then to 19 now. It is like having a baby and seeing him grow. Very hard, very stressful, but, then after the hurdles somehow, you forget all the stress and can appreciate the improvements.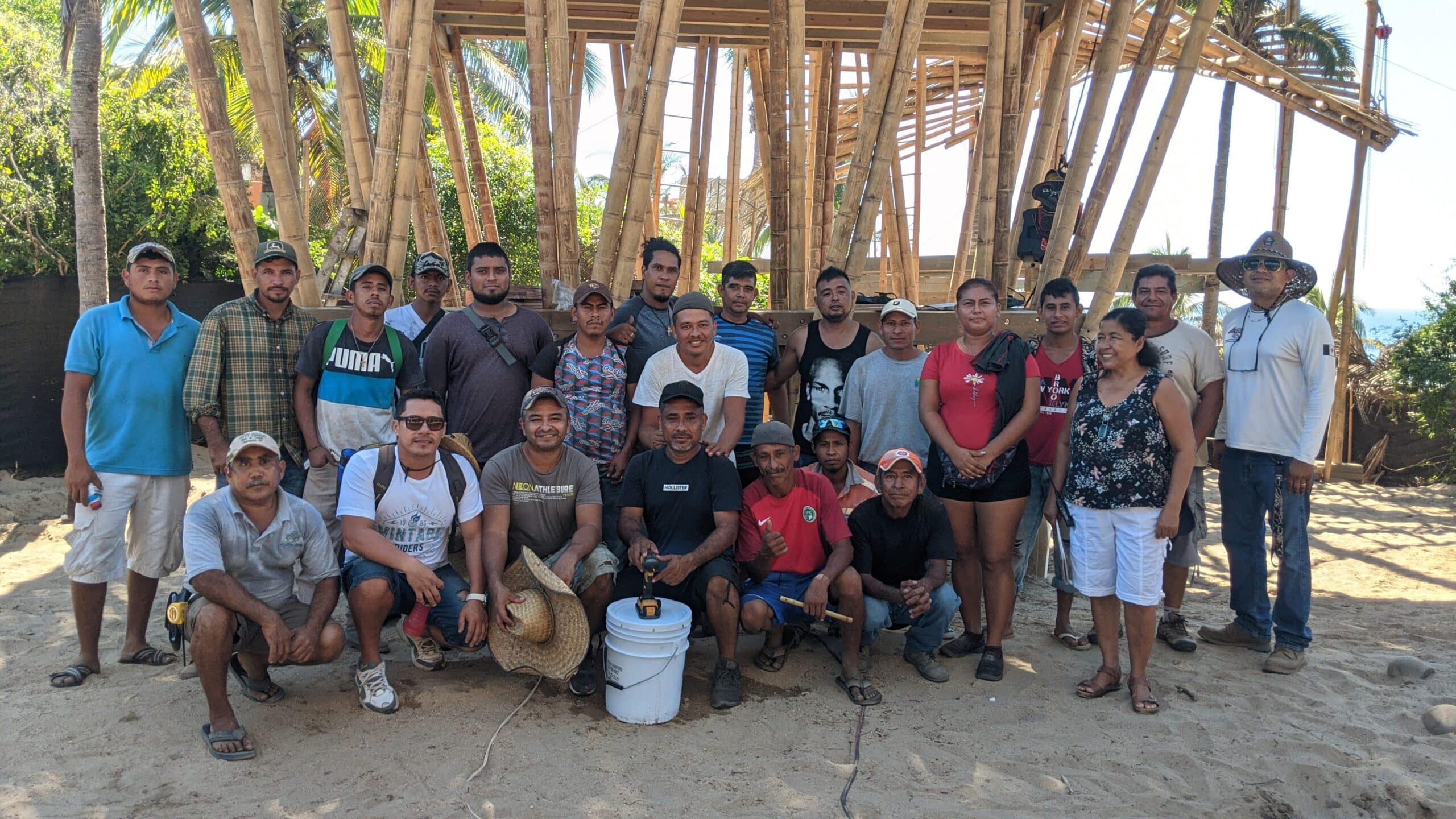 David: What about guests do you have any special guests stories?
Julia: Well, yes I have many, as you know we have many repeat guests here so it really is hard to choose, they are all so special to us. What immediately comes to my mind is when Teresa and Zak got married here. After visiting a few times they told me that they wanted to re-do their vows here and I was like 'wow, such an honor,' what do you need, how can we help? It was our first wedding here so it was super special, they got married in the private casita and she was wearing this beautiful dress and he was so handsome. The team lined the paths with petals and then they enjoyed time on the beach together, it was very intimate. I was the photographer, I took pictures of them at the beach and she always says how the photos are on the wall in their living room so they have daily reminders of Playa Viva. Teresa and Zak come back every year and it is so nice to share those memories with them.
Read a blog about the Playa Viva guest experience written by Teresa aqui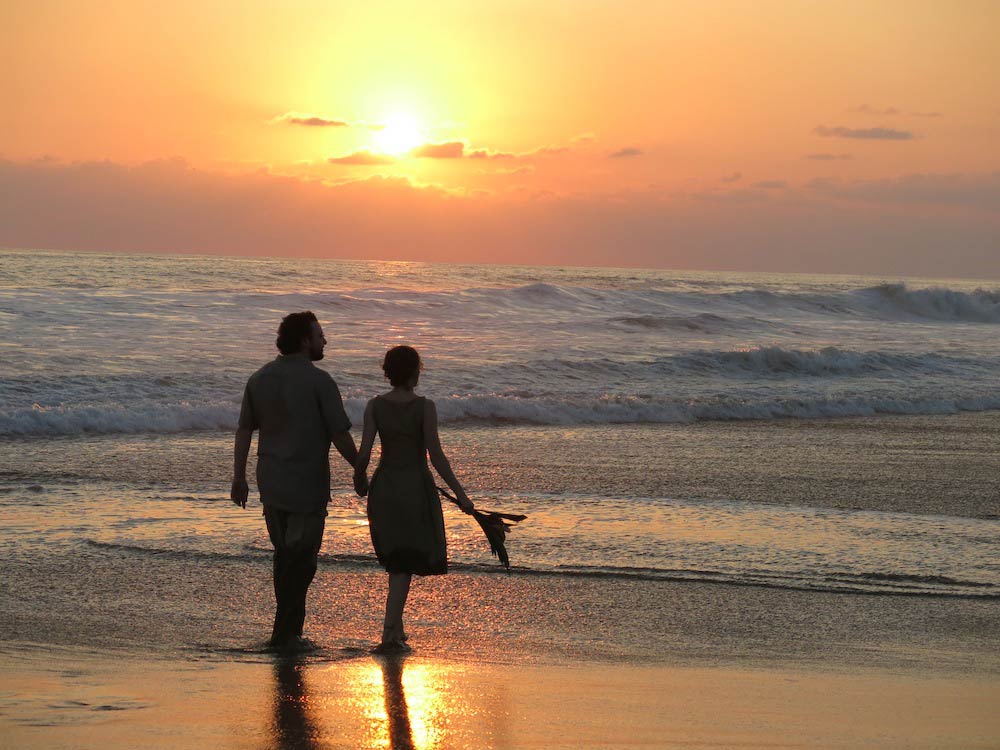 David: I can so clearly remember you strolling in and asking for a job here. Think back to when you first walked in the door of Playa Viva, can you tell me what you first thought?
Julia: I was like, wow. This is so beautiful. And I was so proud that we were building this place here right by my hometown. It was just like my dream was coming true. All the time that I was working away from Juluchuca I was always just hoping that 'Oh my god. I hope they build something close to my town so I can live at home and come to work every day in 15 minutes.' And when I saw it in real life, it was like a dream and I said 'well I hope that they have space for me to play a role here.' That's when I handed over my resume and I remember you looking surprised. I really feel like I manifested the opportunity.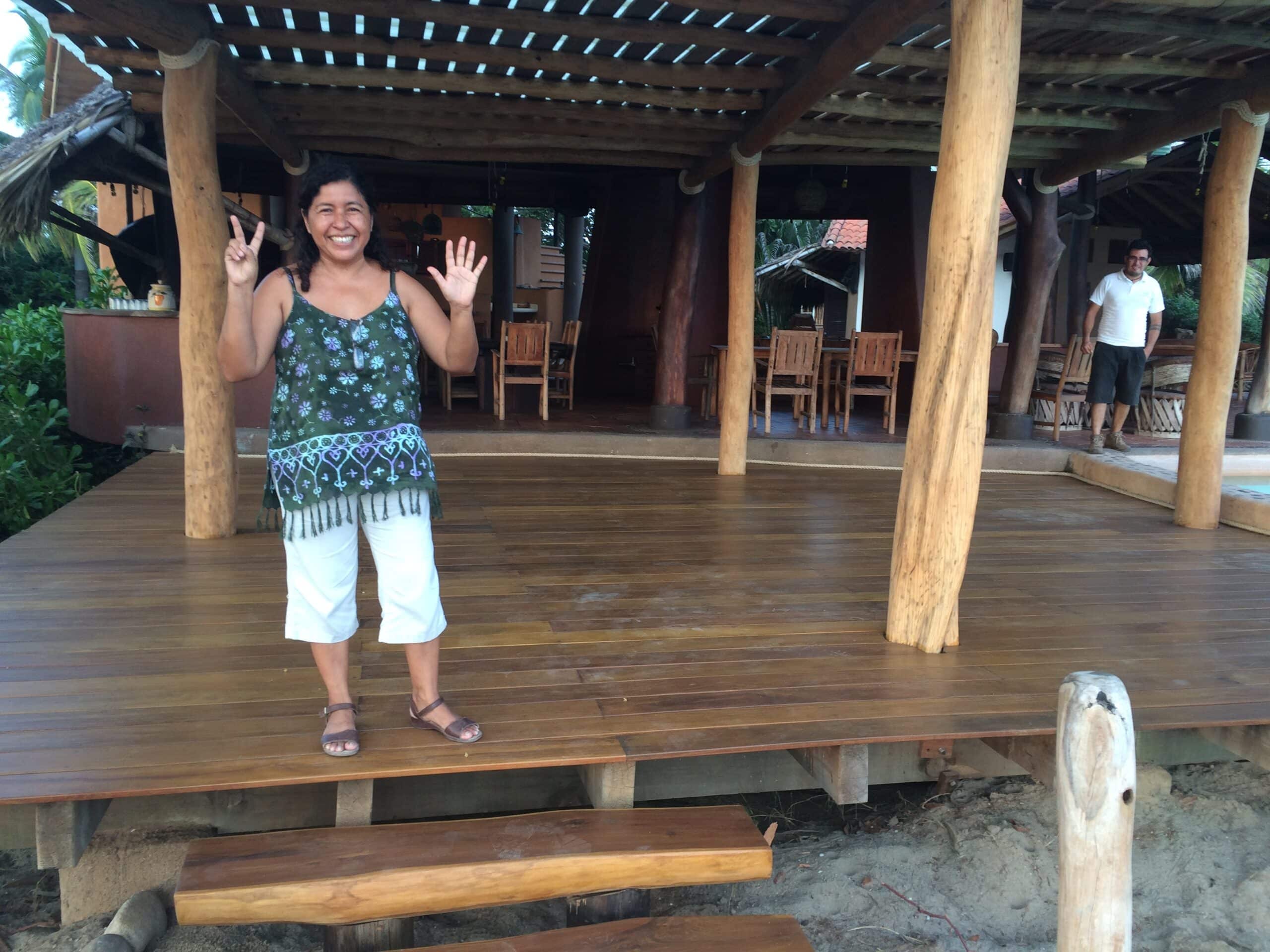 David: What makes Playa Viva special to you?
Julia: I definitely identify with the values and I like the way that we are working closely with the community. Playa Viva is the community and the community is a part of Playa Viva. This was never even a consideration in my previous jobs. When we host school children from the local communities here at the hotel, on the farm or at the turtle sanctuary it is wonderful to see and great that the hotel and our team can act as an example for them. That sense of community means when guests visit they aren't just visiting a hotel I truly feel that we are giving them the community experience. It is not something easy to coordinate or something we are expected to offer but that connection with the community and being able to help them is very special to me. I think we lead with honesty and that passion and authenticity drives a unique experience that can't be replicated, it is a success story unique to Juluchuca and our team. Because of that I am so proud to be part of the Playa Viva family.