Diseño y arquitectura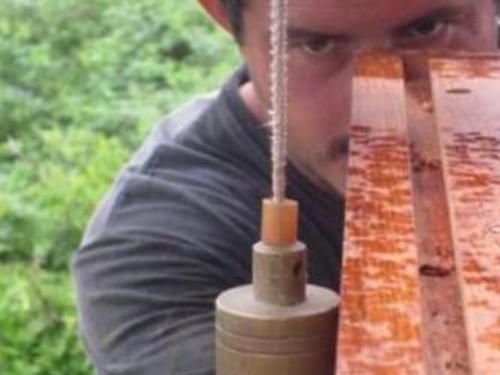 El diseño de Playa Viva comenzó con los conceptos regenerativos de diseño Ayrie Cunliff. Estos fueron luego ejecutados en los diseños naturales del arquitecto de construcción Michel Lewis. Detalles de construcción agregados por un artesano local, quienes colocan sus huellas dactilares en la apariencia final. Los accesorios y acabados se derivan de los artesanos locales. El Plan Maestro evoluciona a partir del aprendizaje del paisaje local. Finalmente, todas las mejores ideas que implementamos provienen de los comentarios de ustedes, nuestros invitados.
Influencias del diseño del núcleo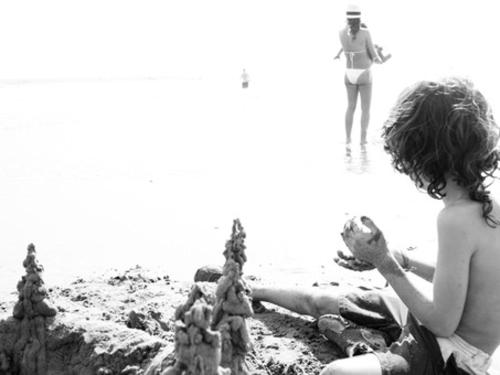 La naturaleza te transforma así que integra los ciclos del entorno en el diseño.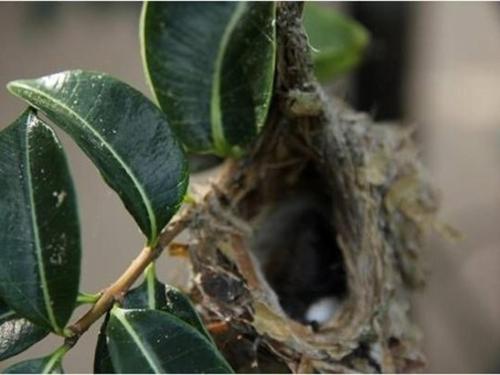 Considere el legado y el efecto duradero del trabajo a lo largo de siete generaciones.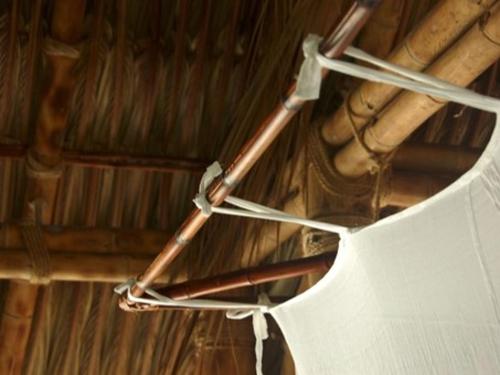 Balance de espacios públicos y privados para crear paz comunitaria y personal.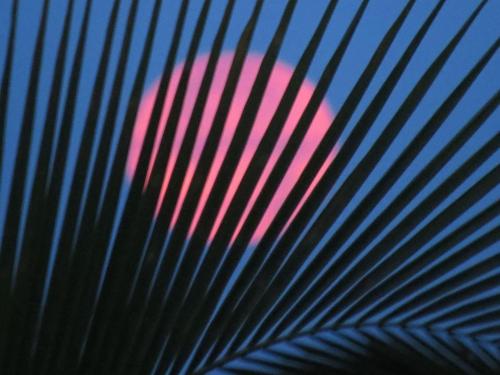 Invest in best and proven sustainable technologies for managing water and energy.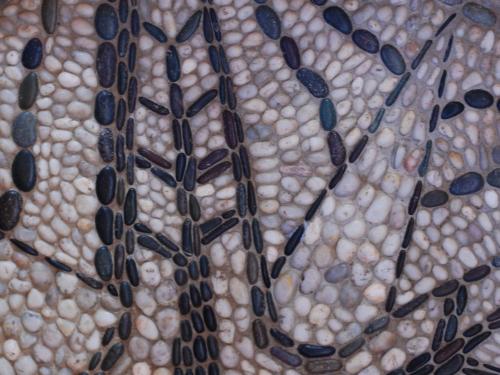 Promote the vernacular reflective of the best local artisans and craftsmanship.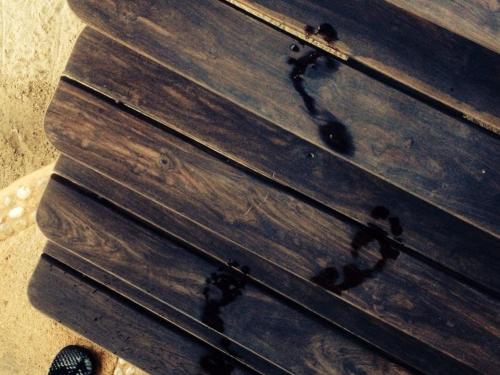 Co-housing, new urbanism and design forces that create meaningful community.
Green, Sustainable, Regenerative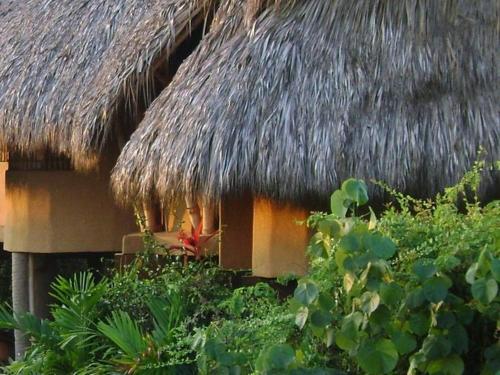 The goal in being regenerative is not just to minimize damage (building green) or net neutral (sustainable) but to make a significant impact in creating a better local economy, a better ecosystem and still have a great business endeavor. We also feel that to be truly sustainable, the values of sustainability need to be core to your people and organization.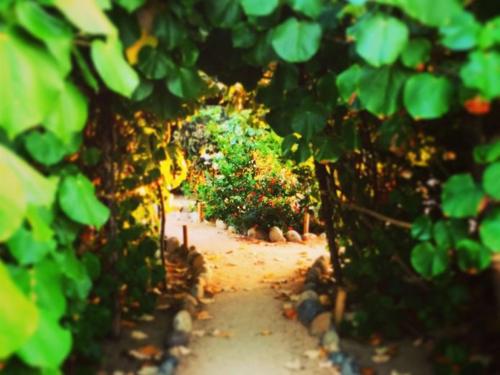 Sustainability just can't be a department added as part of a marketing message. Sustainability needs to be the way everyone involved in the project thinks and acts, it needs to be core to the DNA!
Ayrie's Regenerative Design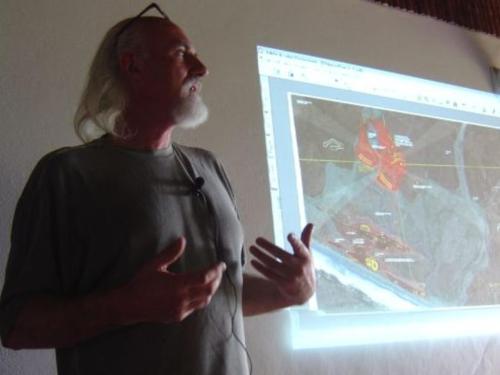 Ayrie Cunliff, Regenerative Design architect, took those key priciples and came up with the concept of rooms built as Living Treehouses built on palm trees transplanted from the coconut grove on site to the beach front. These palm trees would then form living piers reinforcing the coastal dunes.
The common area would be built around concepts of the core elements and retain some of the archeological references to marking the lunar and solar calendars. The landscape would be restored to reflect the abundance in biodiversity that once punctuated this landscape. See some of the original concept drawings for the site here.
Design Details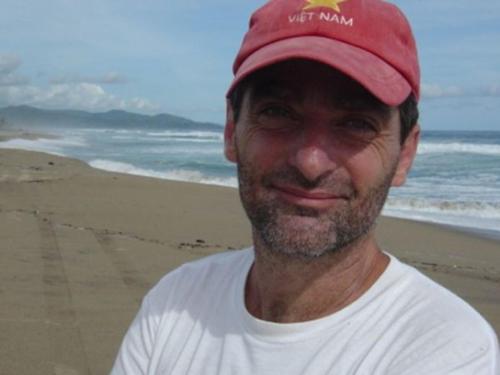 Phase I construction was lead by Mexican Architect, Michel Lewis and his team of local craftsman builders. Construction materials include locally harvested sustainable woods such as Bocote and Guapinol and bamboo. Palapa roof materials are harvested right on the Playa Viva property. Hand-hewn faucets and fixtures from nearby town of San Miguel de Allende, copper fixtures from Santa Clara del Cobre and tableware from the tiny village of Capula.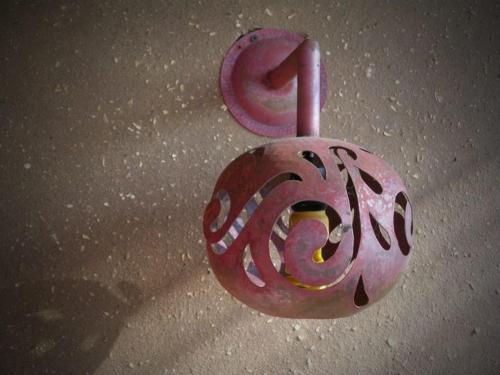 Each item is carefully selected from the handmade wool blankets made in the hills of Michoacan to organic towels and sheets made in Veracruz. The goal is to source as much as possible locally and make every design decision to maintain the careful balance of "eco-luxe" - Sustainability and Luxury.
Treehouse Design and Construction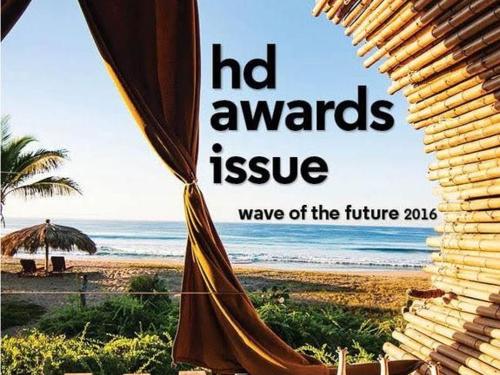 We would be remise to not give a shout out to the design and construction team behind our award winning Treehouse room. The initial design was the creation of Kimshasa Baldwin of
Deture Culsign
based in Chicago. Kimshasa came recommended as part of
Boutique Design Magazine's 18 Rising Stars
. Her innovative design provided Playa Viva with the now iconic bamboo cylinder also nicknamed "Tiki Airstream" or "Bamboo Skylab." The unique shape, in-floor hammock and use of natural and local building materials helped it win Hospitality Design "Best of Show" and earn the moniker, "The wave of the future 2016."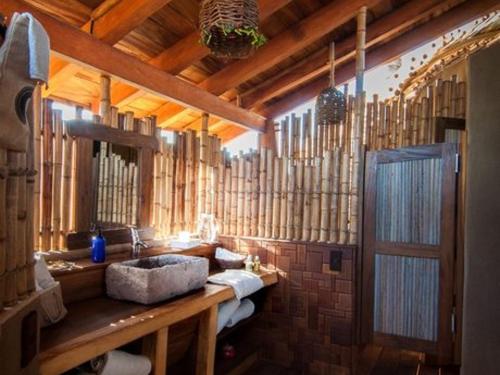 Kimshasas initial concept drawings were expertly excecuted in construction by Will Beilharz and his team from
ArtisTree
. The name is apt in describing how the construction of any treehosue involves as much artistry as it does engineering and old fashioned construction. Together, they have created a room that is like sleeping in a dream and walking up in paradise. The cosntruction of this treehouse in living palm trees brought us full circle to our initial design by Ayrie Cunliffe in our original Regenerative Design Charettes. Come join us in the
treehouse
.
Master Plan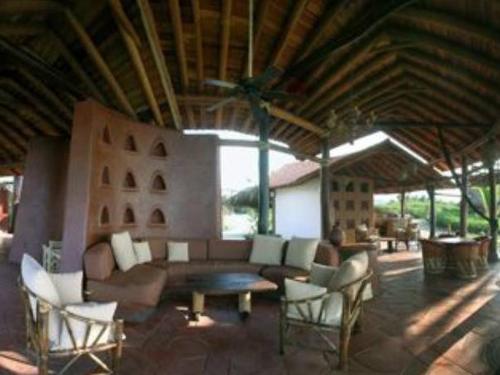 While the the "Master Plan" approved as part of the entitlement process allows for 52 beachfront Casitas, 13 lots for homes, a town square and boutique hotel with up to 120 rooms plus additional infrastructure for energy, water, activities and operations, the plans are more modest. Expansion is phased based on the carrying capacity of the land, primarily water. Growth will be centered around "pods" as rooms will be clustered around common areas each able to host a theme or special group, each differentiated slightly from the other, with one larger central common area to gather the entire community.
At one point we considered selling lots and fractional ownership of beachside bungalows. Today, anyone interested in living full or part-time at Playa Viva should come stay with us for an extended period of time and then we are happy to discuss how to become part of the community. For more information and updates, please contact us at: info@playaviva.com