At Playa Viva, we look at the guest experience not as a single element but as a continuation and as a whole system. What do I mean by this? Well you can see this best in what I call "the concentric circles of caring for the guest."
Experiential Travel…what does that really mean?
The guest who comes to Playa Viva is very different than guests at so many other hotels or resorts. The hotel will show off their minibar, TV, in room coffee maker…order a massage to your room, have a pillow butler accommodate your resting needs, take a Jacuzzi bath and tune in to 100's of channels and thousands of movies and never, ever, ever leave your room.  To us, that's like a child, who is the center of the universe, unaware that they are part of a larger connected world of all existence. They only care about ordering up room service and living in their womb, their cocoon, and hide from engaging in reality.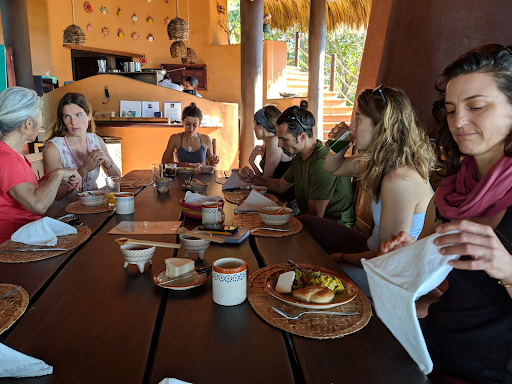 At Playa Viva, everything we do is to allow you the chance to experience your environment and the people who inhabit it, in a deeper and more profound way. We often hear term, Experiential Travel, bantered around. But what does that really mean? At Playa Viva, that starts with the role of the Holistic Host. The role of the Holistic Host is to integrate the guest into the Playa Viva experience.  They are usually one of the first to greet you upon arrival. They will join you at meals, engaging you with guests who have been on property for a while, and answer questions you have about excursions and other activities, as well as what's happening around Playa Viva. They'll be your guide to help you find the experiences and activities that will be most profound and memorable for you during your stay.
move farther and farther away from your room and deeper and deeper into the landscape and local community
The Holistic Host may also introduce you to two very key members of the Playa Viva team –  Colleen and Amanda – who manage Social/Environmental Impact and Permaculture respectively. If you engage with these two talent women, they will expose you even further into the landscape. Amanda's nature walks and tour of the Playa Viva farm have become one of the most popular activities at Playa Viva. Colleen will hopefully get you off the 200 acres and into the local community or out on a 4×4 ATV on a Night Patrol with the Turtles Sanctuary volunteers to assist with Sea Turtle Egg collections (another rising star activity in the list of excursions).
As you can see the trend, the Playa Viva guest engagement strategy is to have you move farther and farther away from your room and deeper and deeper into the landscape and local community, engaging with nature and the people who live here.  You are moving further and further out the rings or concentric circles.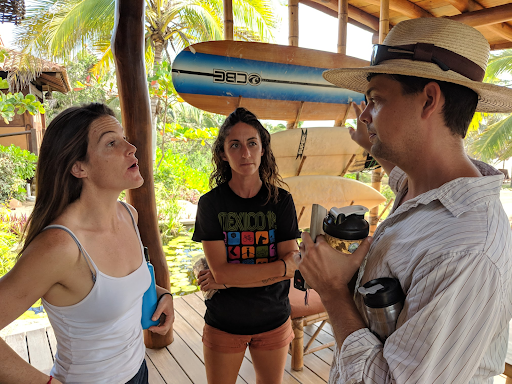 The work we do at Playa Viva is to have our guests and our team go deeper into community. Amanda (permaculture) recently visited local recycling center to track the path of our waste streams.  Nick Wolfe, with Gente Viva, works with local farmers to enable them to produce Organic products that then becomes Tahini dressing for guests salads. All this is not to say, that if you want to just go hang in a hammock, listen to the waves and leave the world behind, you can't do that.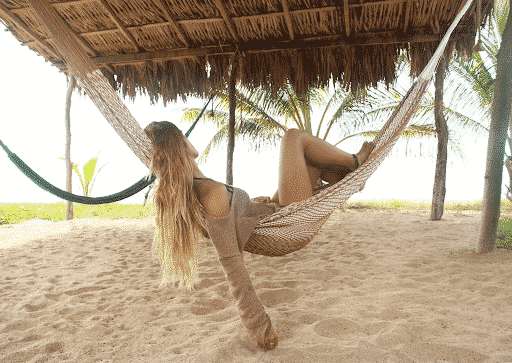 You absolutely can, and should, take time to do that, and you will still have freshly made Tahini dressing on your salad when you get up.  But Playa Viva is not just about your treehouse, or the 200 acres, or the farm tour up the watershed, or tracking our waste streams – it is the entirety of this experience that makes it so rewarding, even if you only catch a sliver of it all.