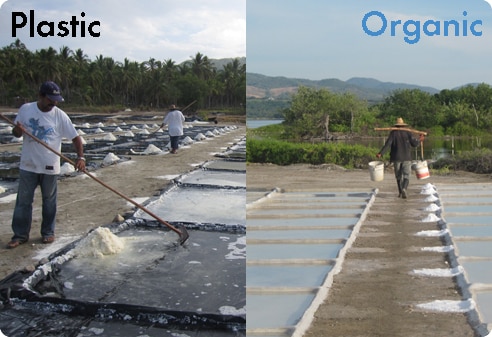 Sal Viva, "the Salt of Life", harvested in Juluchuca, right down the road from Playa Viva, is now available online for purchase through our partners at CharitiesUSA.com/GreaterGood.
Purchase an 8 oz package which is now available online for $9.95 and in the process preserve land, save animals and do good.
This is the best salt you can buy. High in minerals, low in sodium, high in iodine and the salt crystals melt seamlessly into your mouth or whatever concoction you are creating, enhancing the flavor of your food and beverages.
Beyond the health benefits and great flavor, purchasing Sal Viva contributes to social and economic justice as well as protects the environment. 120 families are members of the salt coop, supposedly 80 are currently working the salt flats and less than half are working it "organically", that is, using the traditional means of hand crafting sand, clay and calcium into drying ponds. Unfortunately, due to the lack of a "fair market price", many coop members are using cheaper plastic lined ponds that leach contaminates into the salt and eventually will pollute the lagoon.
By purchasing Sal Viva, you are promoting a cultural heritage that is centuries old and your purchase directly promotes environmental conservation by eliminating the use of contaminating plastics. Thank you for your support.
Restaurants, Home Chef's and Specialty Stores interested in carrying Sal Viva should contact us via the Playa Viva website.