Contributed by Nick Wolf and Evan Silberstein Traducido en Español por María Luisa Quintero
ESPAÑOL primero – English version after Spanish
El Taller Eco Vegana en Playa Viva mezcla Tradiciones, Recetas … y Bebidas 
Por Nick Wolf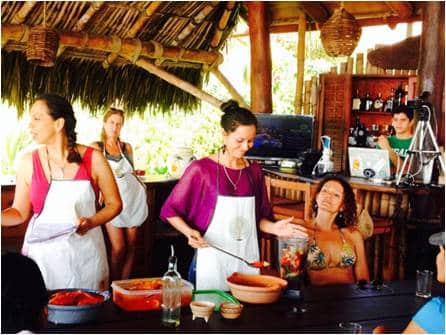 ¿Qué tal te parece un poco de canalones de berenjena, otro tanto ceviche de coliflor o un arroz de jícama? Sabroso, ¿verdad? Si hubieras estado en Playa Viva la semana pasada hubieras podido probar estos deliciosos platillos y otros más, en un taller de cocina saludable impartido por la Cooperativa Eco Vegana de Zihuatanejo.
El domingo pasado más de 30 personas llegaron al hotel eco turístico Playa Viva e inmediatamente comenzaron el día con un desayuno vegano directo de la cocina de Playa Viva. Después los invitados recorrieron las casitas, el jardín y el campamento tortuguero, donde aprendieron más acerca de la energía solar, la construcción verde y los programas de conservación que hacen de Playa Viva un lugar sustentable.
Por la tarde, los participantes tomaron una clase para aprender novedosas recetas que tienen un impacto benéfico tanto en las cinturas de los que las consumen como para el medio ambiente. Desde agua-chile a las verduras a la talla, los expertos instructores de la Cooperativa dieron un giro vegano a algunos exquisitos platillos típicos mexicanos. Incluso, la famosa margarita de albahaca de Playa Viva se transformó al sustituir el tequila por la bebida fermentada de kombucha, una mezcla perfecta que da por resultado un ligero sabor agridulce, característico del coctel emblemático del hotel. Para el final del día el barman Johnny había añadido otra deliciosa bebida a su repertorio. Por su parte, el Chef Abraham y el resto del personal de la cocina de Playa Viva complementaron los platillos  elaborados durante el taller con más recetas veganas para redondear un abundante almuerzo y menguar el día.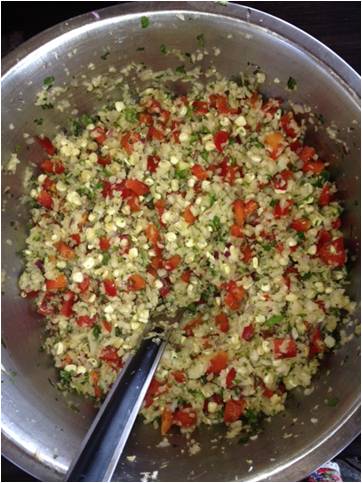 Una segunda oportunidad de liberar bebés tortuguitas sorprendió los asistentes y cerró el día con broche de oro; mientras tanto los invitados charlaban acerca de las recetas, bebían sus margaritas de albahaca y kombucha y descansaban en ese paraíso eco-lujoso y sustentable. Fue una relajante jornada caracterizada por ricas fusiones: mezclando  platos clásicos con novedosas recetas saludables y sustentables, mientras los visitantes citadinos de la ciudad de Zihuatanejo se escaparon a ese paraíso de playas vírgenes y conocieron algunos de sus vecinos con quienes comparten la misma costa.
Este no fue el primer taller de cocina vegana de la Cooperativa, ya que el grupo organiza una clase mensual en Zihuatanejo y participa en el mercado local y artesanal Eco-Tianguis Sanka todos los sábados. Pero, sí fue la primera visita del grupo a Playa Viva, donde los participantes dijeron que les pareció un lugar que compartía los mismos principios que ellos valoraban y les ayudó a estar en un contacto más cercano con la naturaleza, mientras minimizaban el impacto ambiental. Las ganancias del taller beneficiarán al centro de salud de Juluchuca. Ese alineamiento natural que se dio entre el hotel Playa Viva y la Cooperativa Eco Vegana de Zihuatanejo significa una buena oportunidad para desarrollar futuros talleres. Invitamos a los lectores se unan a la Cooperativa Eco Vegana y visiten su página de Facebook. Y si estás de visita en la zona, haz una parada en el hotel Playa Viva, participa en los talleres de la Cooperativa Eco Vegana y visita el Eco-Tianguis Sanka en Zihuatanejo.
Por Evan Silberstein – El domingo pasado Playa Viva fue el anfitrión de la  Cooperativa Eco Vegana compuesto por un grupo de más de 30 participantes. El evento se prolongó todo el día y los invitados aprendieron acerca de una alimentación saludable y una vida natural. Pudimos mostrar al grupo muchos de los maravillosos atractivos de Playa Viva. También disfrutaron de no una sino de dos liberaciones de tortuguitas recién nacidas, así como un tour muy especial a nuestras instalaciones, incluyendo las casitas, el delicioso jardín orgánico, nuestra estación solar que genera energía y La Tortuga Viva – el santuario de anidación y desove de las tortugas en el borde de nuestra propiedad.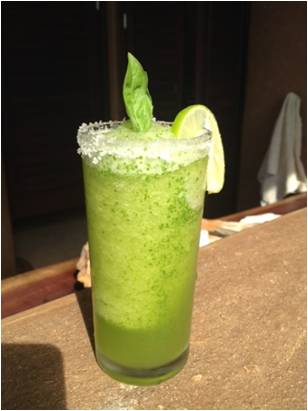 La Cooperativa enseñó acerca de la alimentación saludable; un montón de consejos increíbles y ofrecieron recetas a sus estudiantes de todas las edades, géneros y clases sociales. También se llevaron a cabo discusiones interactivas acompañadas con deliciosa comida durante un día emocionante de grandes descubrimientos y nuevos puntos de vista para todos los involucrados. Puedes tener la seguridad de que todos aprendimos a hacer cambios en nosotros mismos – ¿cómo te suena la experiencia de haber probado un ceviche de coco o una margarita con kombucha?
En el futuro esperamos tener un mayor y emocionante trabajo comunitario con la Cooperativa. Playa Viva se enorgullece de apoyar sus esfuerzos para aumentar la conciencia local sobre las opciones de alimentación y estilo de vida saludables.
Tú puedes comprobar su sabroso menú y encontrar sus caras sonrientes en el Eco Tianguis, un nuevo mercado ecológico que se celebra cada sábado por la mañana en Zihuatanejo. También Playa Viva tiene un local, donde vendemos nuestras verduras de la huerta, jabones artesanales y sales de Juluchuca. Asegúrate de comprobar nuestros productos en tu próxima visita, ¡vale la pena el viaje!
Echa un vistazo a la Cooperativa Eco Vegana de Zihuatanejo en Internet para obtener más información, hacer preguntas o ver algunos emocionantes videos de este evento tan especial.
———— English—————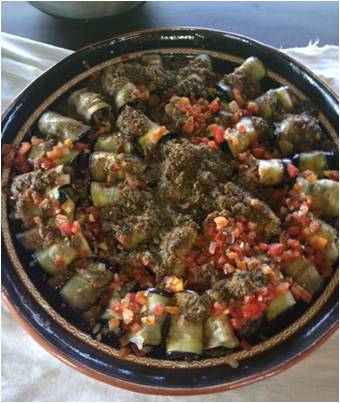 by Nick Wolf – How does some eggplant cannelloni, cauliflower ceviche or jicama 'rice' sound? Good? If you'd been at Playa Viva last weekend you would have been able to try these delicious dishes and a few more at a healthy cooking workshop taught by the Eco Vegan Cooperative of Zihuatanejo.
More than 30 people arrived at Playa Viva last Sunday and began their day with a vegan breakfast straight from the Playa Viva kitchen. After breakfast, the guests toured the casitas, garden and turtle sanctuary, learning more about the solar energy, green construction and conservation programs that make Playa Viva sustainable.
In the afternoon, participants sat down to learn new recipes that have a lighter impact on both their waistlines and the environment. From aguachile to vegetables a la talla, the Cooperative's expert instructors added a vegan twist to a number of typical Mexican dishes. Even Playa Viva's classic basil margarita got a makeover; trading out tequila for locally fermented kombucha that mixed perfectly with the light, sweet-sour taste of the signature cocktail. By the end of the day Johnny had added one more delicious drink to his repertoire. Chef Abraham and the rest of Playa Viva's kitchen staff complemented the dishes prepared during the workshop with more vegan recipes to round out a filling lunch to wind down the day.
A surprise second batch of baby turtles ready to be released wrapped up the day as the guests chatted about the recipes, sipped on their kombucha basil margaritas and lounged in sustainable eco-luxury. Evidenced by the meals and margaritas, the day was one of fusion: blending classic dishes with healthier and more sustainable recipes, while city slickers from Zihua escaped to an untouched beach paradise and got to know some of their neighbors just down the coast.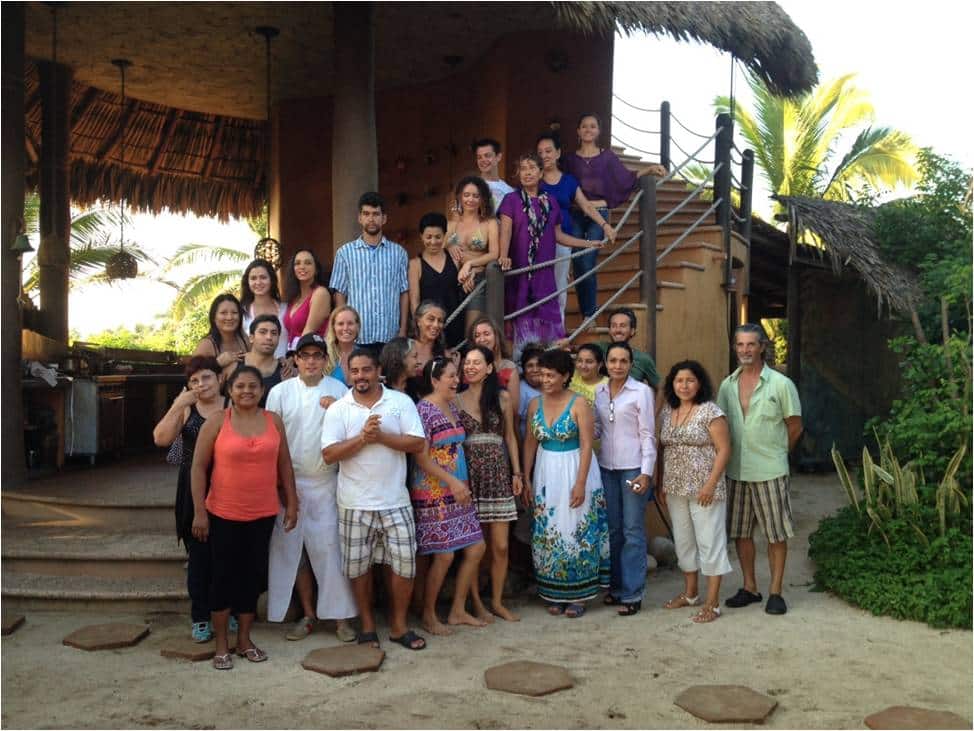 This wasn't the Cooperative's first vegan cooking workshop. In fact, the group hosts a monthly class in Zihuatanejo (with proceeds supporting local non-profits) and participates in the Eco-Tianguis Sanka local farm and craft market every Saturday. But, it was the group's first visit to Playa Viva, a place participants said they felt like shared their values and helped them come in closer contact with nature while minimizing their environmental impact and benefitting the local community. Proceeds from last weekend's workshop will support the Juluchuca clinic. The natural alignment between Playa Viva and the Eco Vegan Cooperative of Zihuatanejo means future workshops are a good bet. We hope you can join us for one over the coming months, but in the meantime be sure to visit the Cooperative's Facebook group. Or, if you're in the area, stop by and see both Playa Viva and the Cooperativa Eco Vegana at Eco-Tianguis Sanka in Zihuatanejo.
by Evan Silberstein – Playa Viva hosted the Cooperativa Eco Vegana this past Sunday. A large group of over 30 participants visited Playa Viva for an all-day event to learn about healthy eating and natural living. We were able to showcase many of the amazing things about Playa Viva. The guests enjoyed not 1 but 2 baby tortugita releases along with a very special tour of our property including trips to all the casitas, the delectable organic garden, our solar energy generating station and La Tortuga Viva – the turtle nesting and hatching sanctuary at the edge of our property.
The Cooperativa taught about healthy eating and shared lots of amazing tips and recipes to their students who came from all ages, genders and walks of life. Interactive discussions along with delicious food highlighted an exciting day of discovery and new insights for all involved. Rest assured, we learned a few twists ourselves – how does some coconut ceviche with a kombucha margarita sound to you?
We look forward to more exciting community work from the Cooperativa in the future. Playa Viva is proud to support their efforts to raise local awareness about healthy eating and lifestyle choices.
You can look out for their tasty menu and find their smiling faces at the Eco Tianguis – a new green market held every Saturday morning in Zihuatanejo. Playa Viva has a booth too; where we showcase greens from the garden, handmade soaps and local salts from Juluchuca. Be sure to check it out on your next visit, it's worth the trip!
Check out the Cooperativa Eco Vegana de Zihuatanejo on the internet to find out more, ask questions or see some exciting video footage from this very special event.