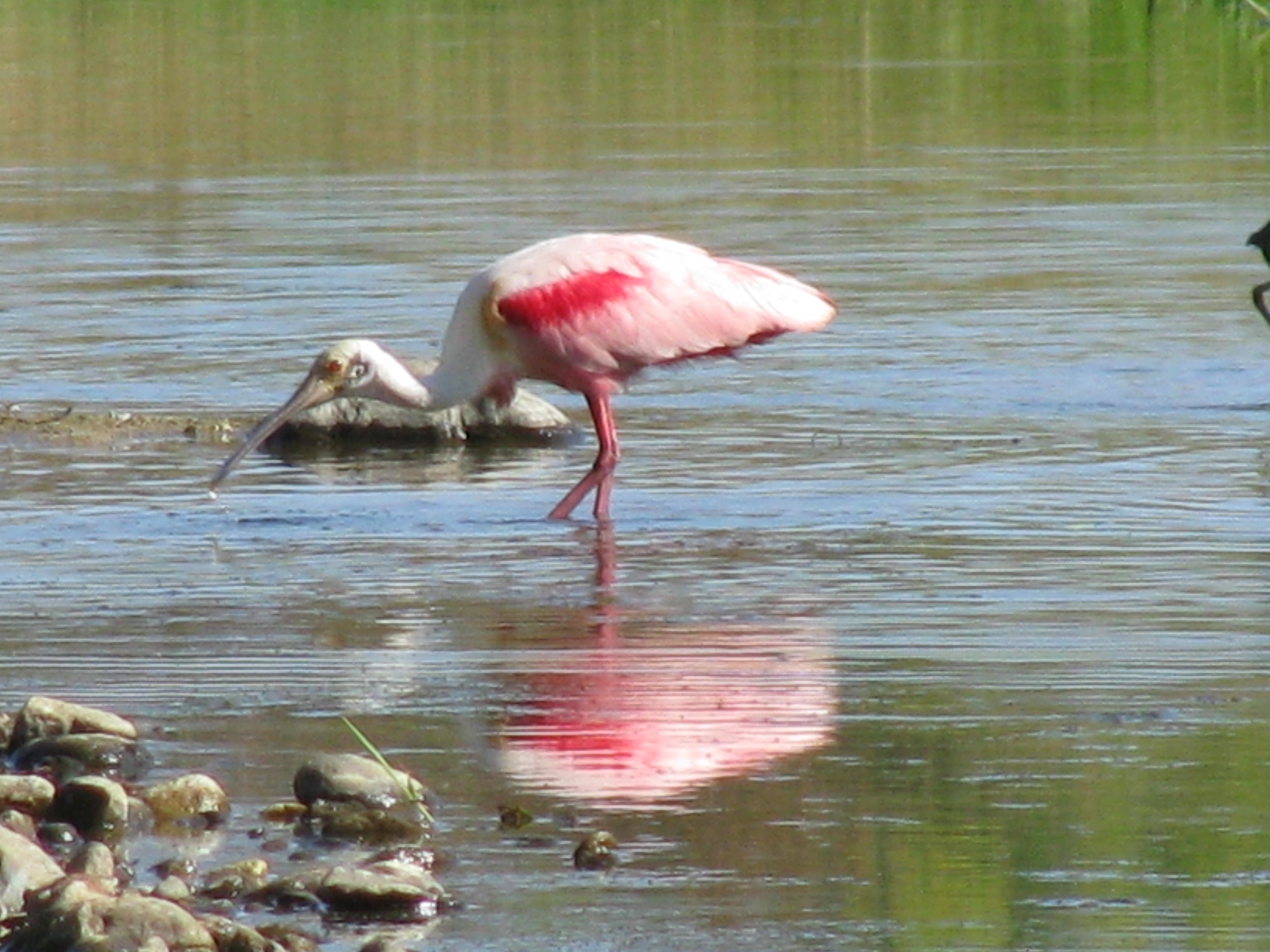 "I think I see a flamingo!" While we have many amazing species of birds migrating through Playa Viva every year, flamingos are not among them. Yet on my last visit to the land, several of us spotted the tell-tale pink feathers and long pink legs on a bird and wondered what could it possibly be.
Turns out is was a Roseate Spoonbill. This species is unmistakable once you know how to identify it. It is 80cm tall, with a 120cm wingspan. It is long-legged, long-necked and has a long, grey spatula bill. Adults have a bare greenish head, white neck, breast and back, and are otherwise a deep pink.
There is not much data about their migration but they travel along the Pacific Coast and nest in the mangroves during the season when the marshes are shallow.
Sadly these beautiful birds are becoming increasingly rare. They are on the IUCN Red List of Threatened Species and they are often hunted for food along the Pacific Coast of Mexico. Restoring the estuary of Playa Viva will offer them, along with many other endangered birds and other animals, a safe habitat.