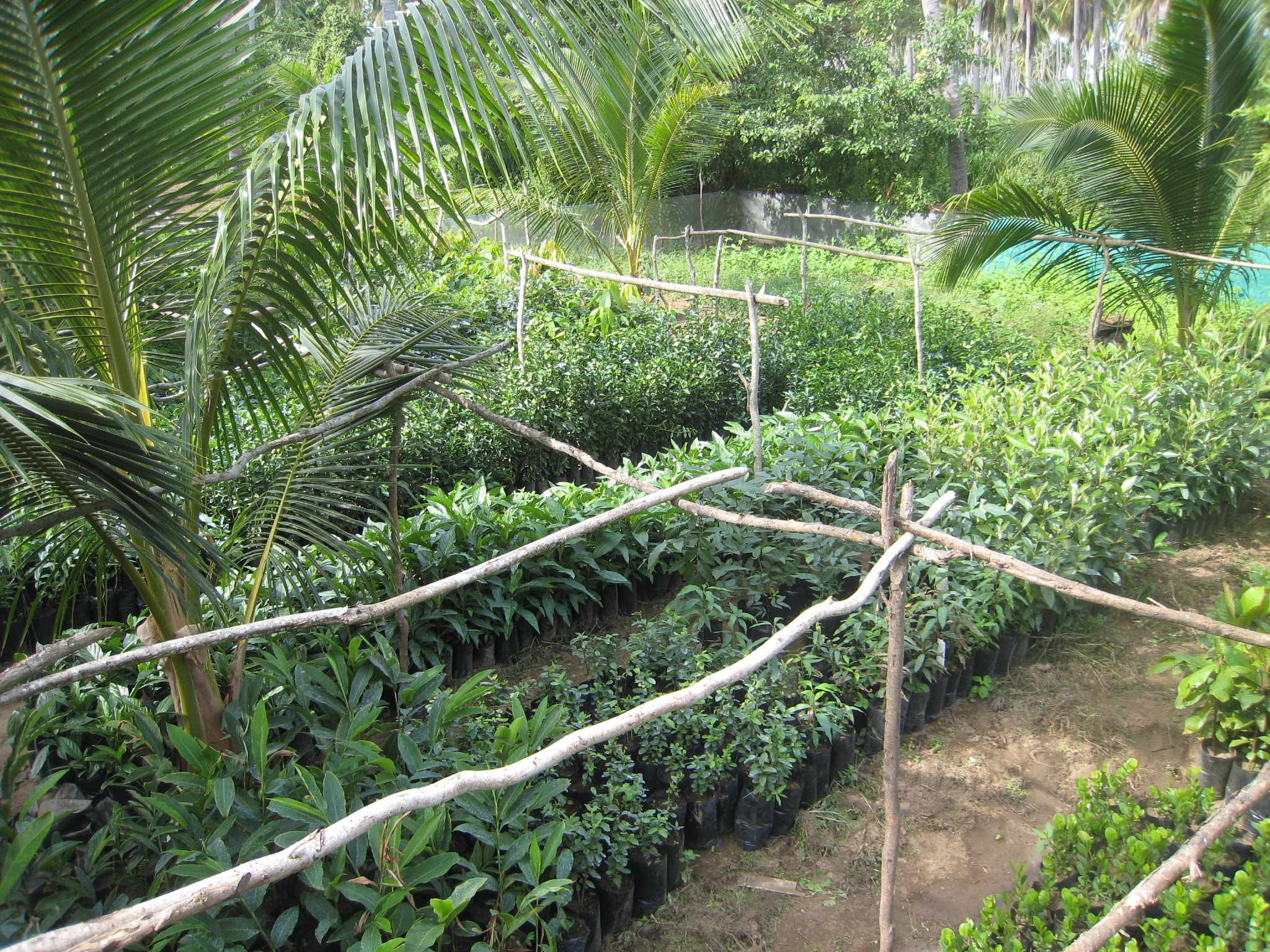 It has been a real treat spending the last week giving tours of Playa Viva while Odin Ruz, our permaculture specialist, has been on site.  We now have a nursery nearby with over 7000 trees and plants of all varieties.
 Included are two very special trees grown from the seeds of "mother" trees located on Playa Viva. These two trees are the Zapotillo and the Guayacama, the later being a very hard wood, and we are lucky to have one of each still left on our land to serve as a mother tree. 
 Several other trees are native but no longer found on the site. For example, we are re-introducing Cacao to Playa Viva, this is the source of Chocolate, native to Mexico.  Archeological records show that cacao was one of the tributes to the Aztecs from this area.
Another success for the Playa Viva permaculture team is the seeding of mangrove, a tree that is very hard to reproduce.  By clearing the banks of the estuary of invasive species, the team allowed for the mangrove seedlings to find fertile soil to sprout.  We now have several mangrove saplings sprouting up around the banks of the estuary.
 Odin also showed us several techniques for irrigating plants in remote locations.  In one case, clay pots that are unfinished and thus porous are used as a drip system to keep the root system of small trees growing in the hot dunes.  The other is using a 2 liter coke bottle and putting a small opening in the top.  The key is to make the hole small enough to let the water last for two days, then the team comes around and refills the bottles. 
I hope you can join us on site to see all these wonderful activities in action, to learn directly from Odin and his local team, and to hike the trails and see the results of the permaculture specialists in person.