As you dream about your next winter getaway, you may be spending extra time thinking about the kind of vacation you want — the location, the amenities, and the design of the space. You may also be considering the sustainability of where you choose to visit and your proximity to nature and outdoor activities.
With our two eco-lux, beachfront hotels, Playa Viva and Casa Viva, we often get questions regarding their similarities and differences. While both have comparable architecture, sustainability principles, and open air rooms and common spaces, they offer a few key differences.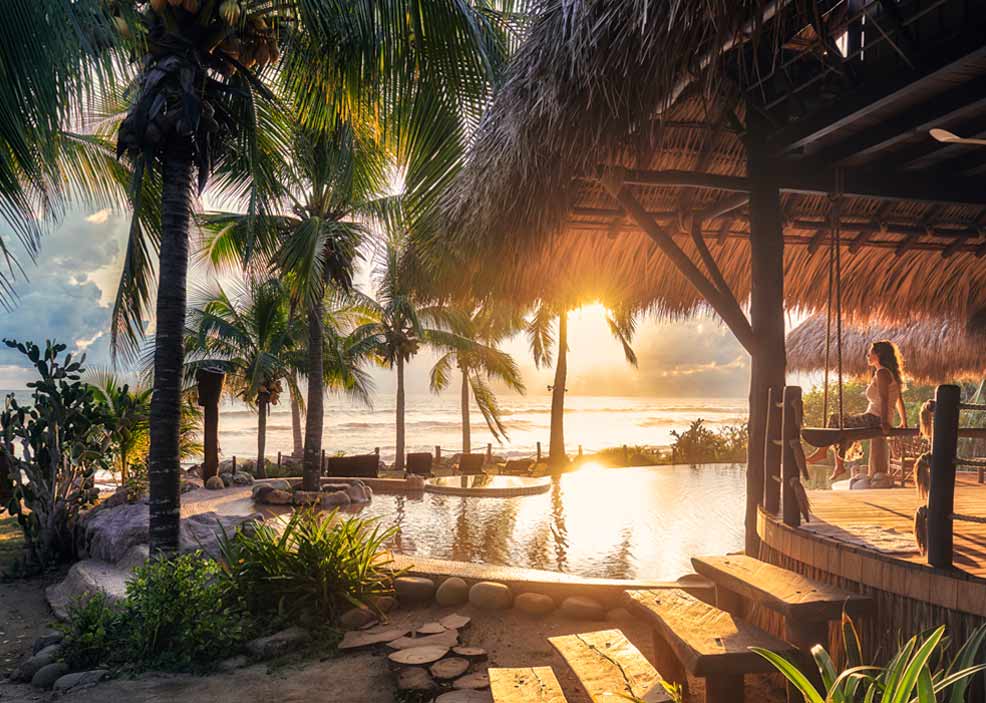 As you consider your next vacation, we invite you to explore Playa Viva and Casa Viva to decide which is right for your next trip.
Location and Amenities
Playa Viva is located 45 minutes south of the Zihuatanejo/Ixtapa airport, situated on a mile of pristine private beach and with 200 acres of coastal forest to explore. At Playa Viva, you are truly immersed in nature, falling asleep to the crashing waves and waking up to a morning turtle release. We offer all-inclusive packages that include three gourmet, farm-to-table meals a day, snacks, non-alcoholic beverages, and morning yoga six days a week. Our holistic host lives onsite to offer massage and other wellness service. All available to you without having to leave the comforts of our space.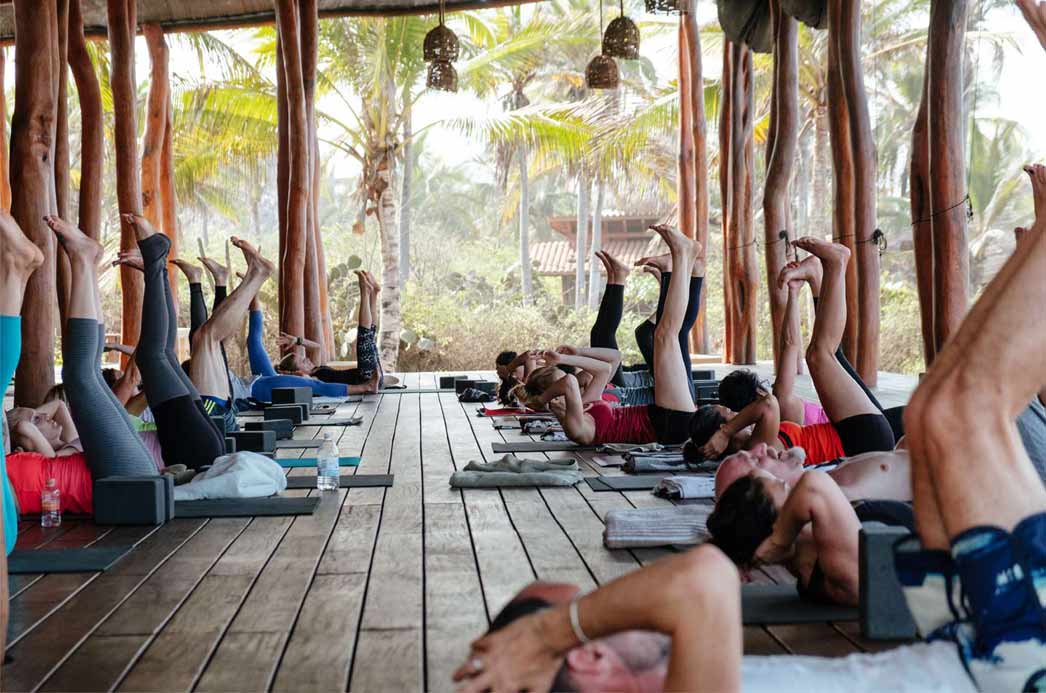 Casa Viva is located in the small surfing town of Troncones, which is located 45 minutes north of the Zihuatanejo/Ixtapa airport. At Casa Viva, we offer an onsite chef to prepare delicious meals for you, or you can walk out the door and head into town to explore nearby restaurants and bars. At Casa Viva, you have the opportunity to rent bikes to explore the town or arrange surfing lessons to grab a wave. If you are looking to get a massage or participate in a yoga class, you'll find several options in Troncones.
Accommodations
Playa Viva has a total of 12 oceanfront, open air rooms, with the ability to accommodate up to 35 guests. With a large common area, pool, and two yoga platforms, we offer plenty of space to spread out. Playa Viva is equipped to host yoga retreats, small weddings, and family reunions, as well as solo travelers, groups of friends, and couples. Our unique treehouse has attracted visitors from around the world.
Casa Viva is smaller than Playa Viva, with just three rooms and a sleeping porch. The property accommodates a maximum of 16 guests. All rooms are open air and offer a view of Troncones's beautiful beach, famous for surfing and marine life. Casa Viva also includes an intimate common space, pool, and jacuzzi. Like Playa Viva, Casa Viva is also prepared to host small yoga retreats, weddings, and family reunions.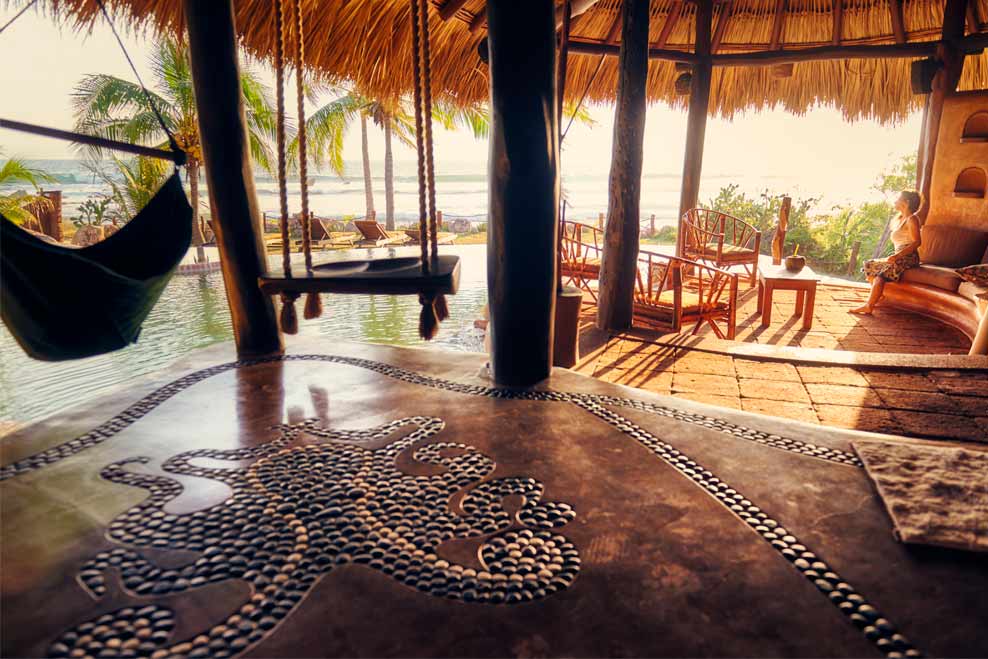 Design, Sustainability, and Social Impact
Both Playa Viva and Casa Viva were built with sustainable materials and designed by the French architect Michel Lewis. His design includes the use of sustainable wood, bamboo, and adobe finishes, as well as amber lighting and palapa roofs.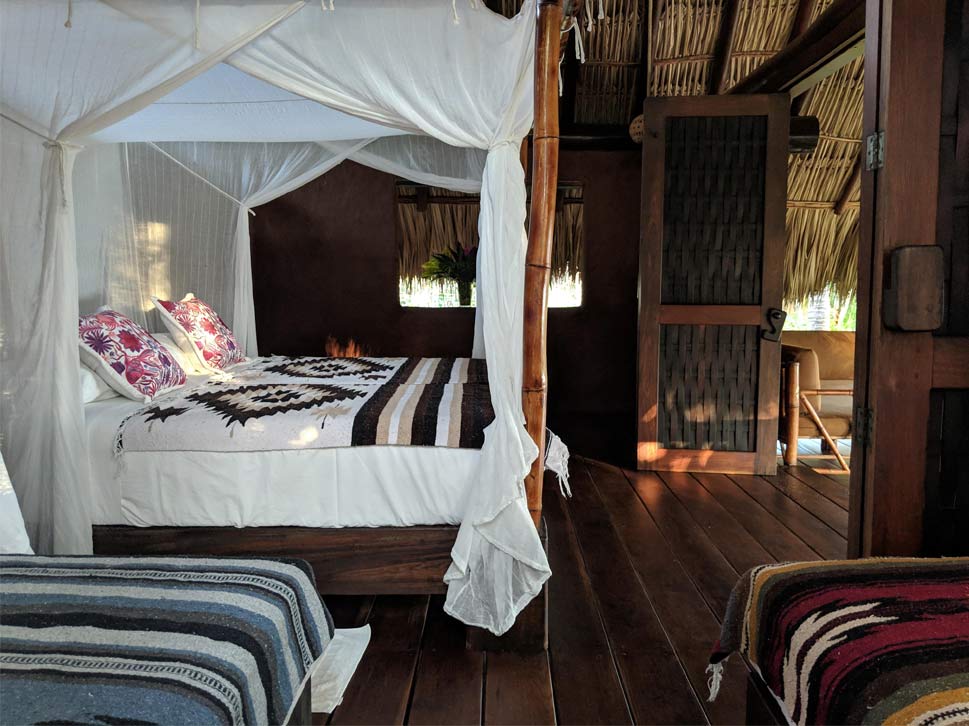 Playa Viva takes the concept of sustainability one step farther — to actually regenerate the local watershed and communities of which it is a part. Playa Viva is 100% off-grid and includes a permaculture project to support our farm-to-table kitchen and reforestation goals. Playa Viva also supports La Tortuga Viva, a sea turtle conservation project run by a team of 14 local volunteers. Finally, Playa Viva engages the communities in the local watershed in education projects, youth sports, and permaculture initiatives.
We invite guests to get involved in these projects. Whether it's walking the land with our Permaculture Manager Amanda Harris, learning to relocate vulnerable sea turtle nests on night patrol with our Turtle Sanctuary Coordinator Lorenzo Locci, or participating in an environmental education project with our Social and Environmental Impact Manager Colleen Fugate. At Playa Viva, we offer many ways to engage and give back while on vacation. We take care of the details so you can be present in the experience.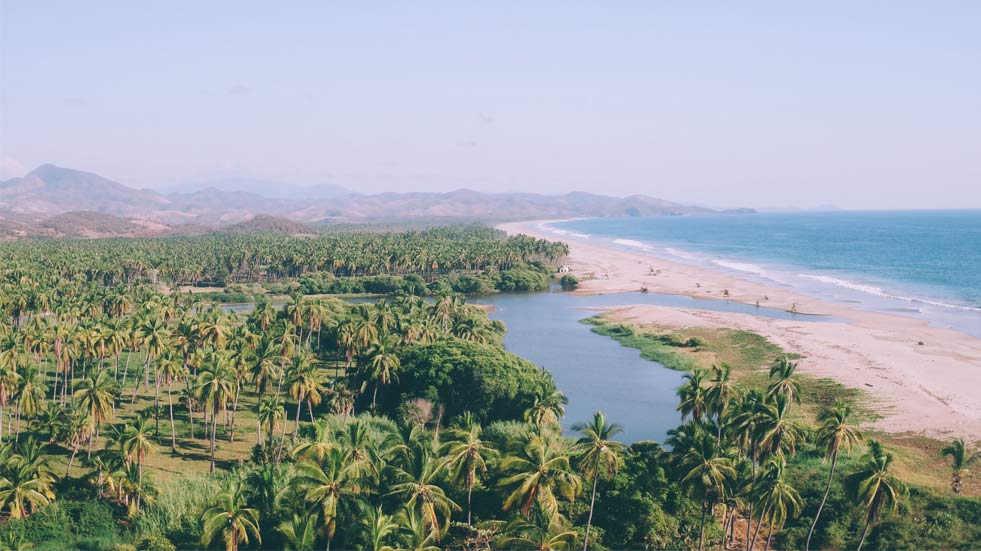 Casa Viva's proximity to the town of Troncones means that guests looking to engage in sustainability or social impact projects have the opportunity to reach out to local NGOs to volunteer in the community. Our staff at Casa Viva are happy to recommend projects and various ways to get involved.
Playa Viva or Casa Viva? You can't go wrong.
The answer is clear. Both Playa Viva and Casa Viva offer eco-luxury accommodations allowing you to unwind, relax, and reconnect. Whether you want to explore the town of Troncones at Casa Viva or enjoy the seclusion of a private beach at Playa Viva, our attention to detail and beautiful natural surroundings mean that with either option, you can't go wrong.