My name is Jacky Li and through a personal connection in the ecotourism field, I discovered Playa Viva. A few emails exchange with David later, I was here volunteering with the permaculture team. Unlike a typical resort, the goals of Playa Viva are beyond just the business endeavor. Playa Viva aims to be regenerative, not just to make less damage (building green) or net neutral (Sustainable), but to make a significant impact in creating a better local economy and restoring the local ecosystem.  As I was explained to by Odin, head of Permaculture, the land is divided for three purposes – boutique hotel, mangrove [and coastal forest] restoration, and a small crop production.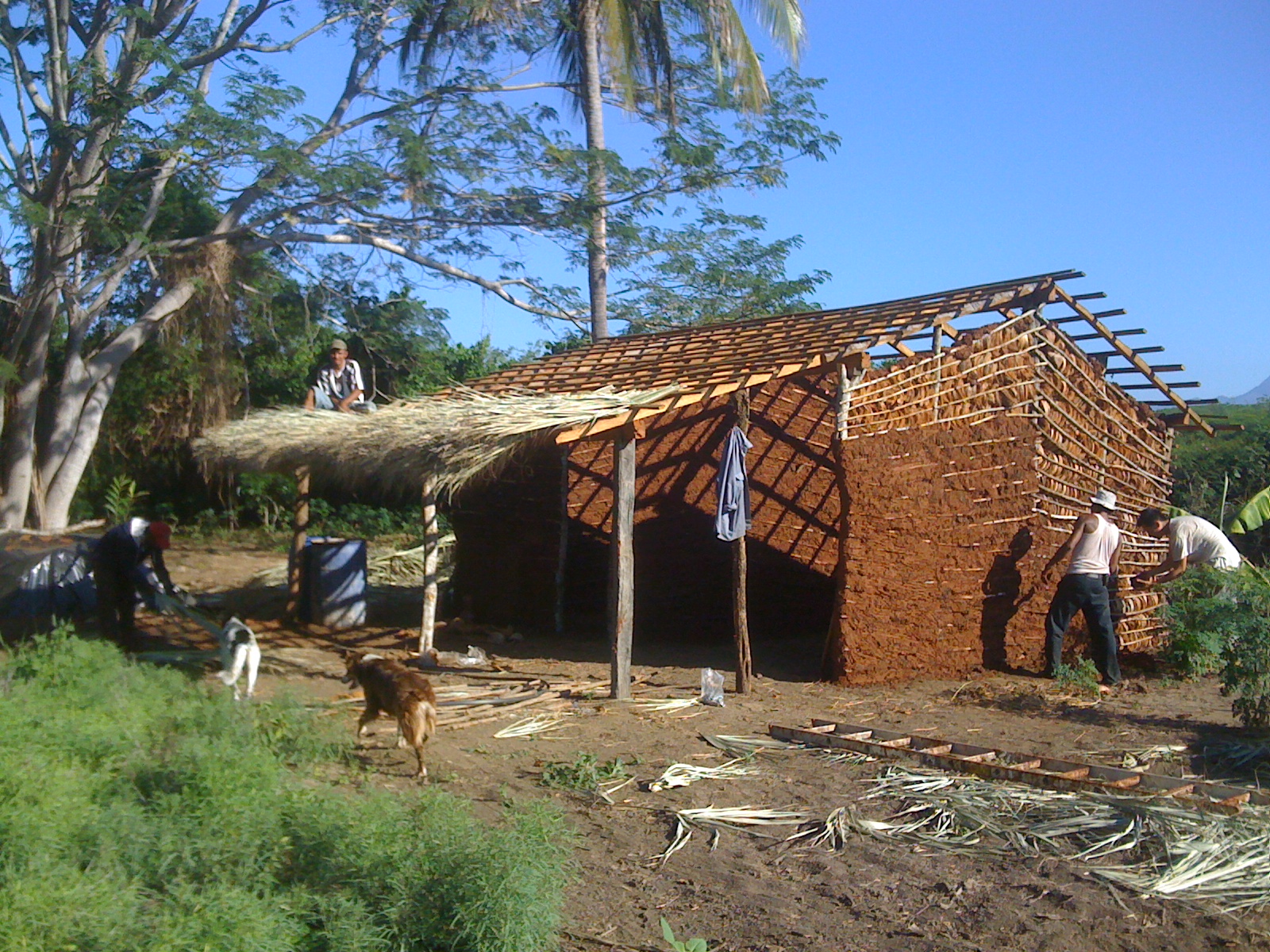 The principal attraction at Playa Viva is rightfully the beach itself. I have seen many famous beaches around the world but the beach here is like no other. It is virgin, unknown, unspoiled, unoccupied, and gives the feeling that no one has ever been here before you. When you are here, the crashing waves and the serenity elevate you into another world. Just imagine having miles and miles of paradise right at your doorstep – that is what you wake up to every morning. Furthermore, the surrounding natural lagoons add rich wildlife to the mix. A walk around the premise any day, you will find pelicans, lizards, seagulls, iguanas, and plenty of fish in the water. A walk down the beach at night, you will discover why there is a turtle sanctuary on site. Seeing these, you cannot help but to feel privileged to witness what Mother Nature has reserved.
 
In the two weeks with the permaculture team, we were mostly constructing a house. All materials used were acquired from natural sources – we used sticks for the frame, coconut shells for the wall fillings, cob (dirt, water and some secret ingredient of horse manure) for the wall, and palm leaves for the roof. Having had some prior natural building experience, it was still amazing to see how crafty these guys are at utilizing what the land has in abundance. Work was both been rewarding and fun – I learned much from the team of five locals and we joked around often as if we were a bunch of old pals.
 
Just inland from Playa Viva, there lies the community of Juluchuca where I stayed with a Mexican family. It is a small town of 500 but I felt more at home here than in any big cities. What stands out here is the sense of community – you are a member of the community whilst here and everybody is treated like family. When I am not working, I am fishing, harvesting tomatoes, playing volleyball, basketball, fooling around with the children, visiting organic farms, eating handmade tacos, and cheering on the Juluchuca football teams. I came here wanting a real cultural immersion and I am leaving satisfied with the experience.