In the Escapes Section of The New York Times, September 12, 2008, Steve Bailey writes in the article entitled, "Unplugged", "Many people say that they want their weekend place to be a refuge from the modern world, a place to disconnect and reconnect." Wow. We couldn't have said it better ourselves.  While many folks ask us how we can create a place that is luxury and not have "a TV in every room", the answer is simple, luxury is not about granite counter tops and gold plated fixtures, nor is it about TV's, mini-bars and hairdryers in every room, luxury is about really disconnecting and reconnecting. Luxury is about creating an environment that allows you to disconnect and reconnect with grace.
Steve goes on in the article to state, "But a little tech subtraction can add up to the weekend experience you really want, creating a sense of togetherness in what might some might consider a poorly equipped vacation house."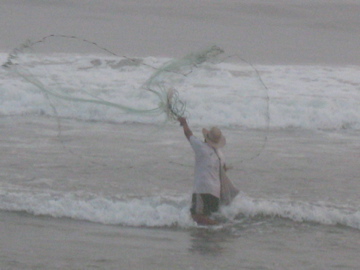 We have owned and operated another property, Casa Viva, for about 7 years. We have watched guests go through a process of detoxing from the need to be connected all the time.  You see them pacing, as if they have forget something or something has forgotten them.  Then eventually they sit, still, for a moment or maybe longer and they peer out farther than the distance between them and a screen (either in their hand or on a desk) and they see nature. They see the iguana basking in the sun of a nearby rock, the pelicans diving for fish in the shore just beyond, the fisherman tossing his net out to sea, and the moment grabs them and they reconnect.  Mr. Bailey, thank you for confirming our basic assumptions behind the design of Playa Viva.