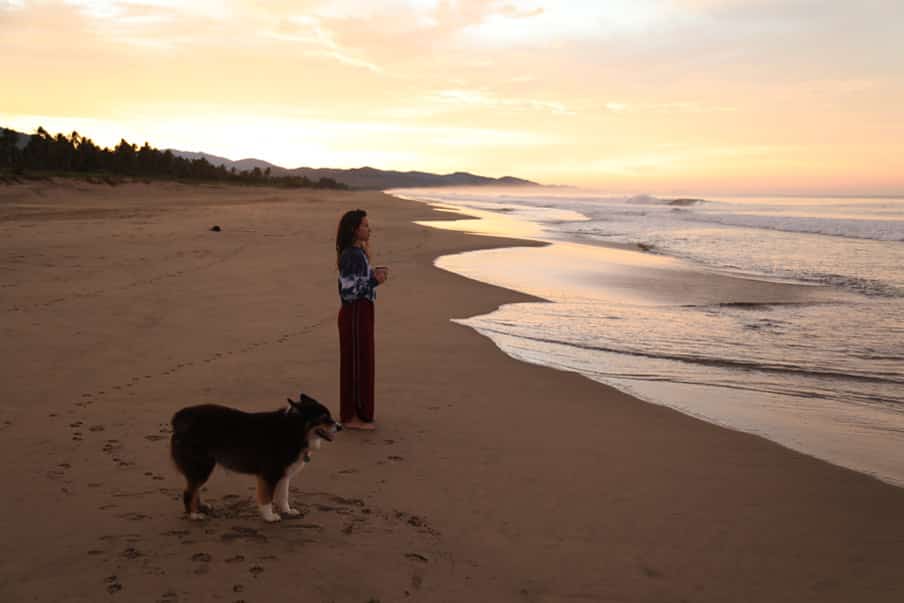 Playa Viva has this way of creating growth in those who cross its path. This sustainable boutique hotel is filled with an incredible energy that flows through all different areas of the hotel, the farm, the community. This energy is one of the things that make this place so special. That's how people evolve in their years of work here, or even in a week during a family vacation or yoga retreat.
You can say there is a before and an after Playa Viva. Because you definitely shift perspectives here.
What is this mysterious energy I am talking about? It comes from the peace of the lands, the call of the ocean meeting the jungle where the hotel is blended—open to the ocean on one side and facing the Sierra Madres on the other. It comes from the harmony of the hotel with nature—its values of sustainability, community, ethics. The invitation to separate from an overly consumption-focused mentality, the urge to be constantly connected, the persistent fear of missing out.
It allows for our mind and body to finally get fed what they crave: rest, meaning, purpose, peace, kindness, digital disconnect. This is where growth comes in. It is when we all step into this safe, shared space, instantly finding our own place, that we start to grow.
SPACE FOR SELF-GROWTH, ROOM FOR DISCOVERY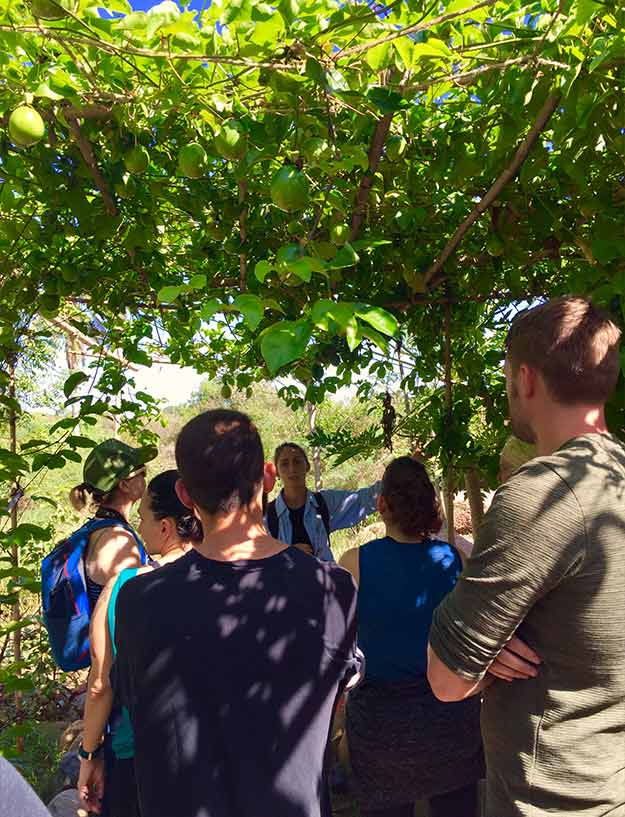 As the media volunteer for Playa Viva, I have had the chance to meet many of our guests and witness their paths. One day I joined a farm tour and was talking to a guest. After a few days with us, she could already tell me, "One's life is not complete until they have been to Playa Viva."
Now this can sound exaggerated if you've never been here. We're just a hotel, right? But if you've been following along on our journey, you know we are much more than that. As this particular guest was listening to Amanda, our head of permaculture, speak about the land, she couldn't help but feel inspired. She realized she is part of this ecosystem—that even she has a role to define and to fill. And this realization is not unique among our guests.
When a family comes to Playa Viva and each member feels at home as soon as they arrive, you can wonder how. Is their home also located on a serene, secluded beach? Probably not. What makes you feel at home here is the invitation toward simplicity, to disconnect in order to reconnect fully to yourself and to your loved ones. Disconnect from screens, yes, but also from over-stimulation, stress, "to-do lists," expectations. Reconnect to nature, patience, simple moments, self, other forms of communication (both with your own self and your community). You are at home here because there is finally room for what matters to you, and you realize home will never leave you. What a beautiful feeling.
To see a solo traveler arrive with the intention to relax and actually meet themself is to behold the power of Playa Viva. There are times here when it is so quiet that you can hear the hummingbirds. The architecture so minimalist that you start noticing little details on your sunrise walk to yoga class or your sunset walk on the never-ending beach. Little hermit crabs and lizards running around along the path, a butterfly enjoying the colorful flowers, a whale's tail in the horizon, the bioluminescence when you play with water at night. You start to see what is important in your surroundings and forget about the noise. You become a more balanced person.
There is space for every story, every path, because a place that allows growth knows there is wealth in each individual and values their presence.
EVERYONE TOUCHED BY PLAYA VIVA HAS A STORY; MINE IS AN UNDERSTANDING OF RESILIENCY
Now let me share a bit of my story. My work with Playa Viva is mostly focused on communication. When, about a month ago, COVID-19 became a life-changing reality for us, my work took a new turn. I never thought I would have to create a communication crisis plan for a sustainable boutique hotel that was making the difficult decision to close its season early. So much of the local economy and community projects depend on Playa Viva. And this was all happening at age 22 and 10,000 km from my home in France.
But this is what Playa Viva is about. Giving space and trust to an individual because of who they are and what they stand for, and not because of their age, the prestige of their studies or their origins. Playa Viva trusts me, gives me the support I need, and all the while lets me have a voice. Here I can speak up, make mistakes and power through them, stand tall and feel empowered.
This crisis has opened my eyes. Now I understand what resiliency means because I get to witness it every day and have the honor to share it with the world through communication. I feel proud to work for a project I believe in. Playa Viva acknowledges issues but only sees solutions; this mindset is thanks to its values, the constant support of our guests and the inspiration from its community.
Through all of this, my desire to work on these types of projects has been confirmed. I know I want to dedicate my life's labor toward those who face challenges with compassion, drive, genuineness. Those who see challenges as an opportunity to grow, learn and strengthen their values. This growth is a starting point, and I am full of hope for what's in store for me in Playa Viva and in my life.
¿Cuál será tu historia?