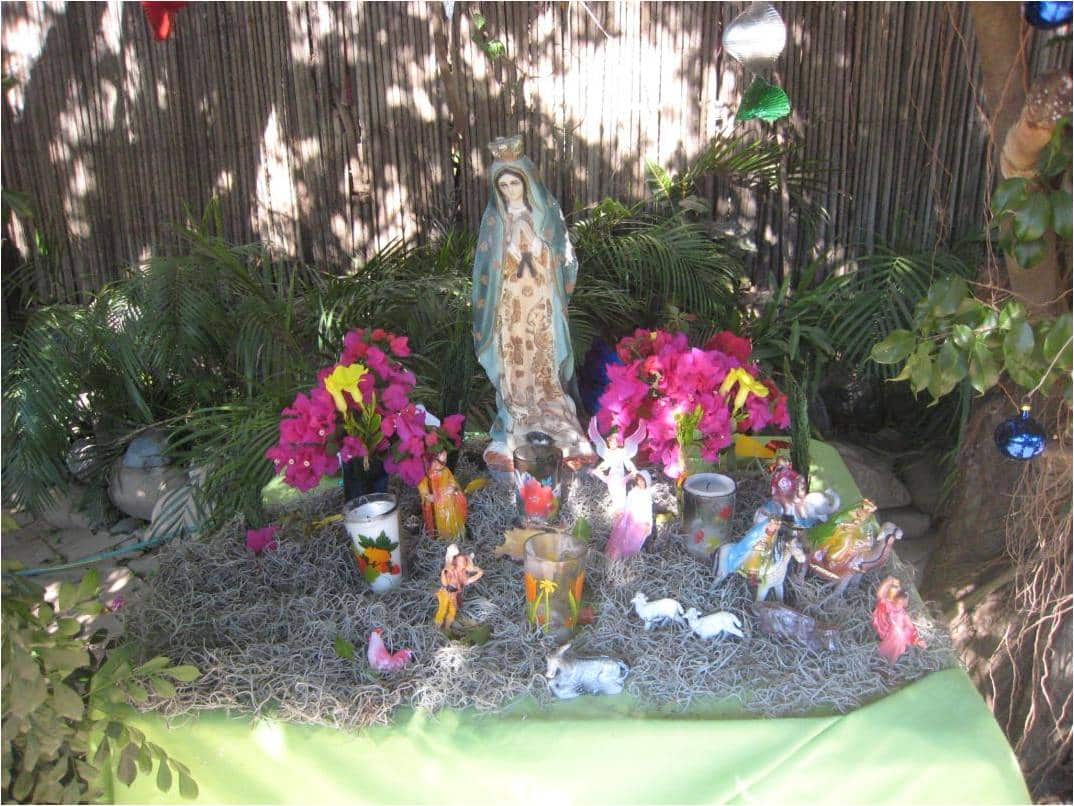 Even in beach-side paradises we have bad days. Monday was one of those.
I woke up early and was getting ready to head into Zihuatanejo for a busy day at work when I heard my friend Paco in front of my house calling my name. I stepped to the window, surprised to see him at the early hour.
"What's up?" I asked and smiled. After all, everyone likes visitors, even at 6:45 in the morning.
Paco skipped the standard Mexican small talk that precedes any conversation here and went straight to the point.
"Nick, Beto died last night."
"He died?" I asked. I was hoping that some combination of the early hour and Spanish as my second language would conspire to erase what I thought I'd just heard. But Paco's face said it all; there was no conspiracy here.
I stared straight ahead silently. I didn't know what to say. One result of leaving home (Oklahoma!) after high school and moving around every few years (or months) is that I've never been there when someone close to me has died. I've made it to funerals, but I've always been separated from the first news of death by hundreds of miles or the lo-fi audio of an international phone call.
Not today. The pain of death, evident on Paco's face, was looking right at me this time.
"I'll be back in half an hour."
I nodded, stepped away from the window, and went to get a shower.
—
Beto, short for Beto Bravo, short for Alberto Bravo Villalobos, was a man I met shortly after arriving in Mexico. He was the president of an organic farmers' cooperative, and was one of those guys you needed to know, mainly because he knew everyone and everyone knew him. Paco and Beto were partners in the cooperative.
Beto was widely known throughout the Costa Grande for his support of organic agriculture, environmental stewardship, and his endless stream of ideas to harness one of the world's most productive ecosystems to build a better Mexico. A few weeks before he died Beto was explaining to me how he was going to build his next house from organic bamboo using techniques he had learned during a weekend seminar.
A few days later I saw Beto again. We talked about his next house again, but this time bamboo was all but forgotten – mud bricks were now his material of choice. He was enrolled in a course for the following weekend to learn all about it.
—
Unfortunately, Beto never made it to that course. Last Wednesday he entered the hospital with chest pains. The doctors ran their tests, and his family and friends waited for results. By Friday, Beto had stabilized and the doctors equivocated between a diagnosis of digestive inflammation or heart problems as everyone had initially suspected.
On Saturday, I went to see Beto again. He was in good spirits and had cabin fever. The doctors released him later that day with a recommendation to see a cardiologist in Lazaro Cardenas, a city about an hour north of Zihuatanejo.
His family talked about going that same day, but decided to wait. Sunday was a holiday and the celebration would carry into Monday as well. They made an appointment for Tuesday. I think everyone thought Beto had dodged a bullet and that the hard part was over.
—
Paco was back in front of my house just as I finished getting ready to leave. As we drove to Zihuatanejo, he didn't say much. I didn't know what to expect when we got there.
We arrived at the funeral home for the wake before most people. I greeted the mourners I knew and soon followed Paco over to speak to Beto's wife, Angeles. Her face was a mask of sadness. We embraced as her sobs shook her body as well as mine.
When I saw Beto in his casket, the larger-than-life man I had known seemed much smaller.
At noon Beto's family took him out to his farm, Rancho La Ceiba, for the last time. The señoras from the neighboring community surrounded the casket, began to pray a rosary, and sang hopeful hymns while we looked on from the shade of the trees Beto had spent years caring for.
—
Rancho La Ceiba was Beto's pride and joy. I first visited it just a few weeks back. Beto took a group of us on a tour, and as we walked he excitedly described each plant we passed. Tropical flowers, bananas, bamboo… The variety seemed endless and Beto's pride was evident as we strolled through his organic paradise—no small feat in an agricultural environment that promotes a chemical solution to every problem. As dusk settled over the farm, Beto described one of his latest finds to me. Water spinach, he explained, was a delicious green that was perfectly suited to this tropical climate. He insisted I take some home with me to plant. I did, and it's growing behind my house now.
I was never surprised at Beto's success on his farm; he was used to beating the odds. When he, Paco, and their other partners had first talked about growing and exporting organic basil, many of their peers dismissed Beto's project as a waste of time.
"Beto thinks he's going to sell basil to the gringos," they smirked.
Six years later Beto was laughing. La Costa, his organic cooperative, had shipped more than a million pounds of organic basil to the US and was projecting more than half a million dollars in revenues for the coming season.
The export market had been a success, but Beto wasn't content with what La Costa had achieved. He turned his sights on the local market – selling organic produce to the hotels and resorts in Ixtapa, and increasing availability of organic produce to local consumers as well.
—
As the funeral procession drove away from Beto's ranch, we followed the coastal highway and looked down from the cliffs on Ixtapa and its high-rise hotels below. They were minutes away from his ranch, but cracking open the market they represented was the last big step Beto didn't get to take.
We drove south through Zihuatanejo, on our way to Beto's hometown. Police stopped traffic along the route, and within the hour we arrived at the church in Petatlan. Family, friends, and acquaintances filled the pews. Beto's casket was in the main aisle, surrounded by six people. Throughout the mass, different family members and friends took turns standing by the casket, accompanying Beto on his final journey. Paco, his father, and I took our turn near the end.
From the church, we drove truckloads of flowers to the cemetery, while mourners followed the casket through the streets. We carried wreaths of flowers up to the grave; there were flowers from legislators, schools, civic groups, and his friends. As the burial came to a close, Beto's uncle spoke a few words. He remembered Beto's enthusiasm and big ideas most of all. He called Beto a revolutionary—said he was out to change agriculture in the Costa Grande. Finally, he called on all of us to stay true to Beto's dream, finish his projects, and make his ideas reality.
—
By the time we headed back to Juluchuca, the sun was setting. We were on the same highway I've traveled up and down nearly every day since I got to Mexico three and a half months ago, but this time felt a lot different. I knew the town would be the same as I had left it that morning, but I was much less sure what tomorrow, or the next day, might bring. I had expected to make great friends when I moved to Mexico, but I never thought that I would lose one too.
Paco was thinking about the future too.
"We were supposed to become old men together and spend our days teaching courses on organic farming," he said suddenly. The surprise of Beto's death had changed so much.
"You still can," I answered. "He would want it that way."
I knew Paco knew this better than I did, but it made me feel better to try and make the future less uncertain.
"I remember his laugh, how it made me want to laugh too" I said, preferring to focus on the past, where I already knew what surprises awaited me.
"You hadn't seen the half of it," Paco answered. He smiled as he stared at the road ahead.
"You were just getting to know him."
Yeah, I was.