#WorldOceansDay
Happy World Oceans Day!
At Playa Viva ("Living Beach") it's in our name to keep our coast and ocean healthy, alive, and thriving. Our oceans are essential to life as we know it on the planet: 70% of the oxygen we breathe comes from the ocean, they help regulate our climate, provide a significant portion of our food, as well as a number of economic, cultural and recreational benefits.
When the owners bought Playa Viva's land, it was heavily degraded: the coastal lagoon once replete with mangroves was dried up and mangroves were slashed and burned by cattle ranching and monoculture agriculture. Much of the coastal forest ecosystem that once protected the coastline and supported marine life was in a precarious state.
Playa Viva has been working to reverse that through a number of regenerative practices.
LA TORTUGA VIVA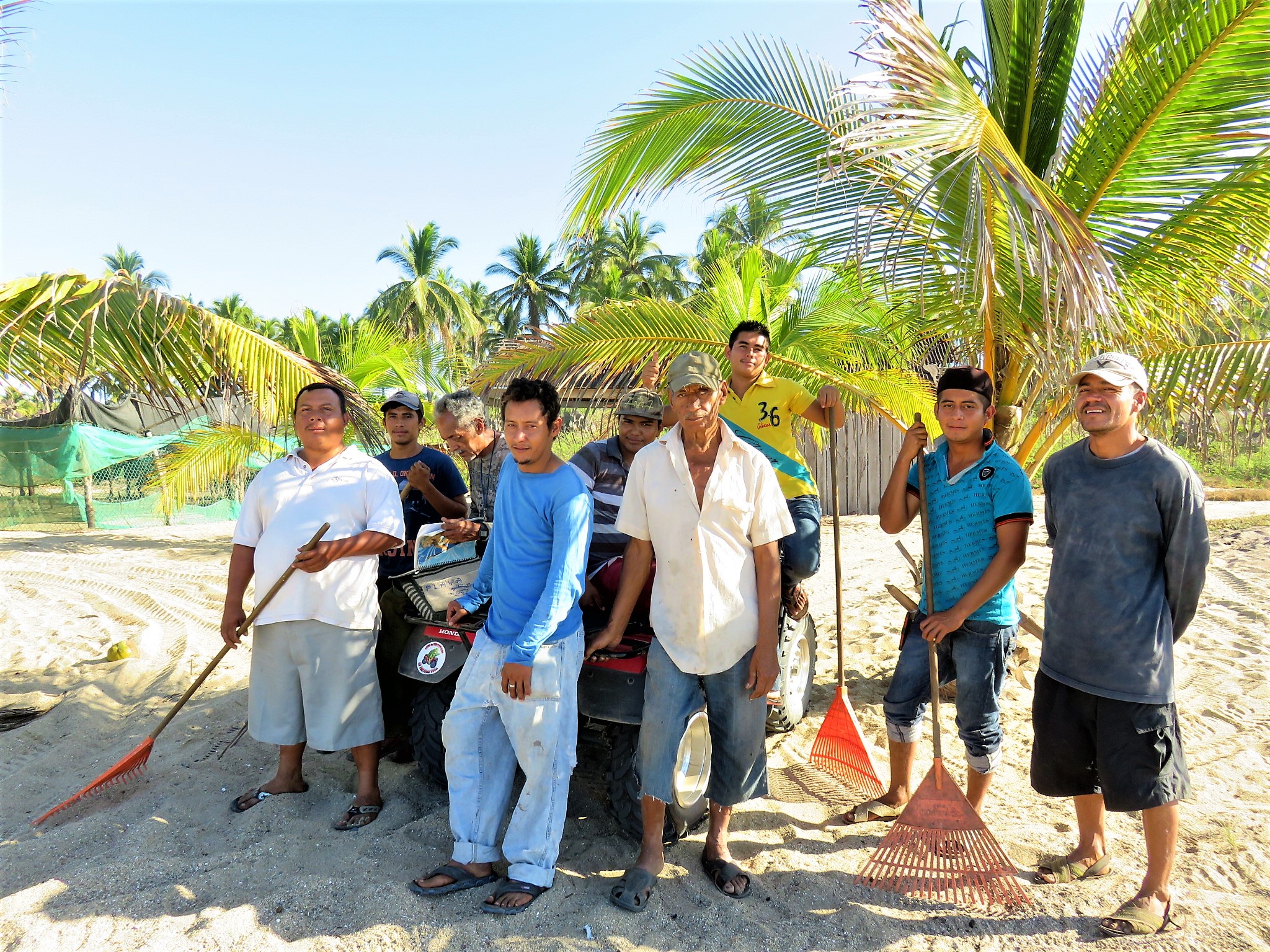 La Tortuga Viva (LTV) is one of our longest standing initiatives. LTV began in 2001 (before we were even here!) through a SEMARNAT (Ministry of the Environment and Natural Resources) initiative to combat illegal turtle poaching in Mexico. The camp was started by members from the local community, many of whom were once sea turtle poachers themselves, and have since become conservationists. Playa Viva has been working with this sanctuary since 2007, providing them financial support and extra streams of revenue through the tourism brought by the hotel. We've been focusing even more energy on the camp with a new role: Turtle Sanctuary Coordinator.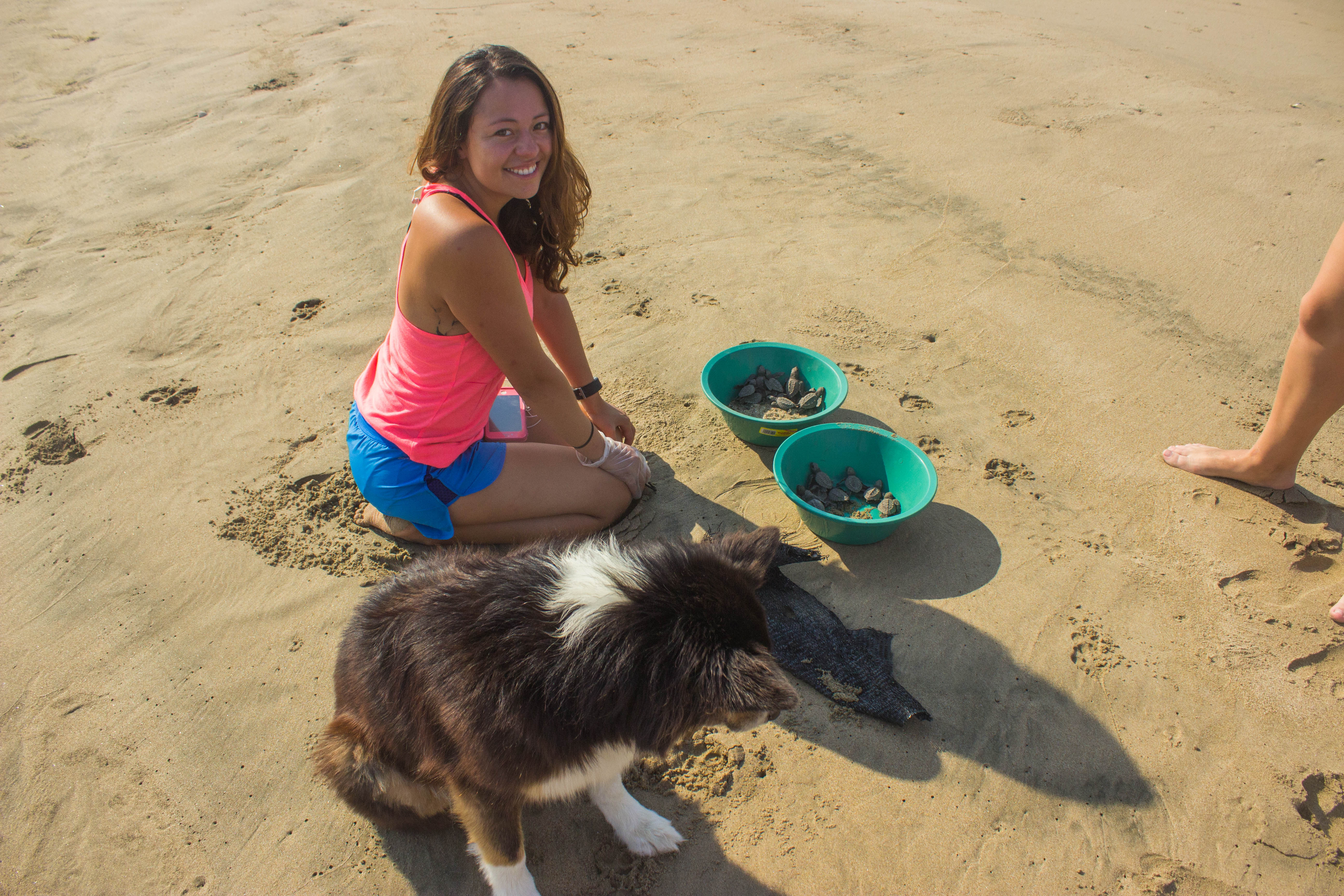 "I've been working with the turtle camp the past 4 months and although I have several projects from relocating the sanctuary to supporting the camp permit renewal process, most of my time has been dedicated to capacity building with the local volunteers. Through relationship building, frequent group meetings, and new communication channels like WhatsApp groups, many internal camp issues, that have hindered the volunteers' quality of work, are now being addressed. Some positive steps have included empowering some of the younger volunteers to share and implement their ideas for improving the operations of the camp, and therefore sharing responsibilities so that all tasks don't fall on one person. The goal of my role is to support the camp volunteers so they can manage themselves, without relying outside assistance. Slowly but surely we are moving in the right direction!" – Lissett Medrano, former policy coordinator at Conservation International
Right now this position is not funded. We would love to secure funding for this important role as it is essential for improving conservation management capacity. To donate to this important initiative visit our page on LTV (OR donate to our Indiegogo Campaign!), where we receive tax-deductible donations through our fiscal sponsor, The Ocean Foundation.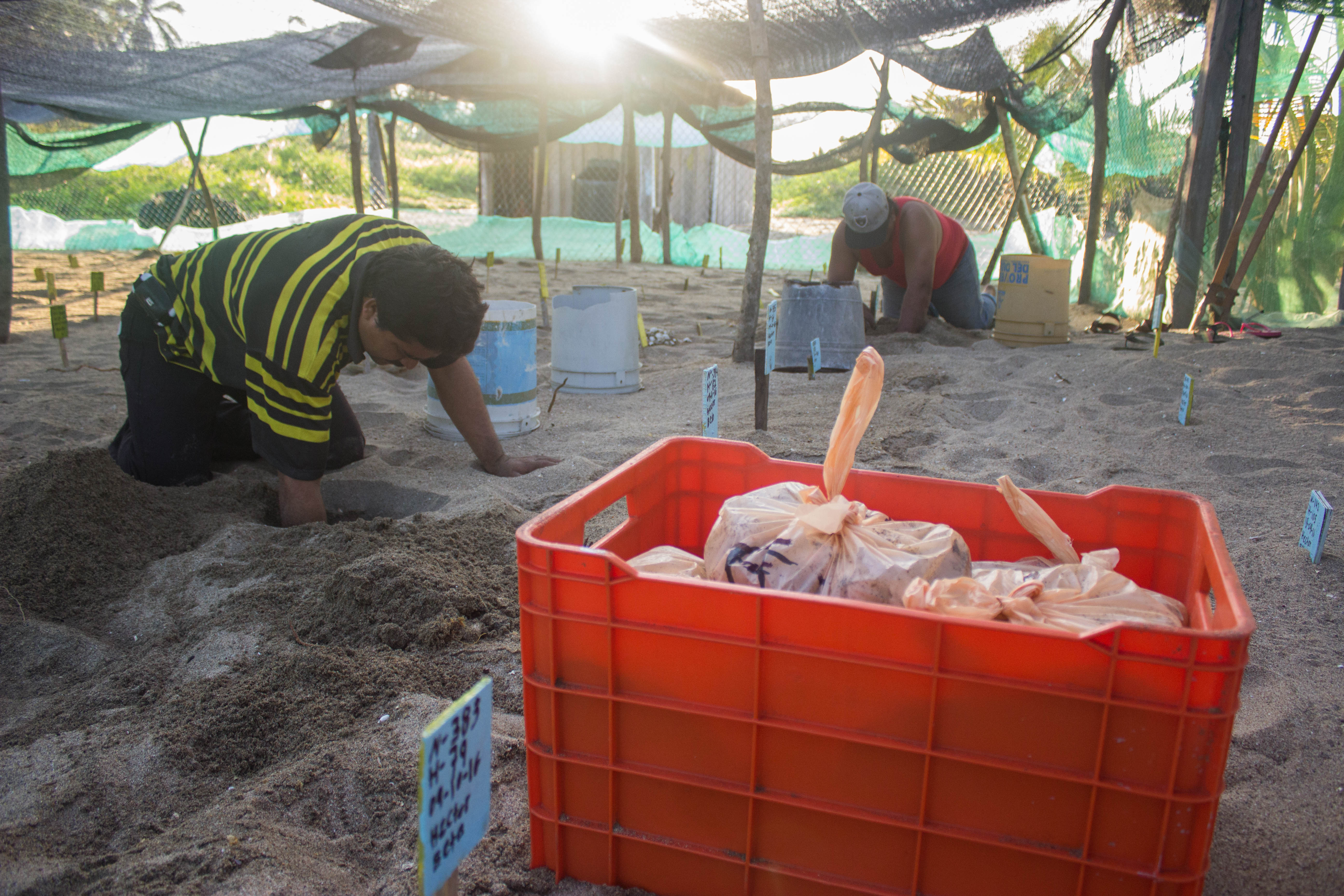 PARTNERSHIP WITH COSTA GRANDE COSTA LIMPIA
More than 8 million tons of plastic are dumped into our oceans every year. Plastic pollution not only kills and harms marine life, damages and alters habitats, and has substantial negative impacts on local economies, but it also poses a great threat to human health. As plastic debris floats in the seawater and decomposes into microplastics, it absorbs other pollutants that are highly toxic, which have a wide range of adverse health effects. When fish and other marine species eat these plastic pieces, the toxins are absorbed into their body and passed up the food chain and ultimately passed onto our dinner planets.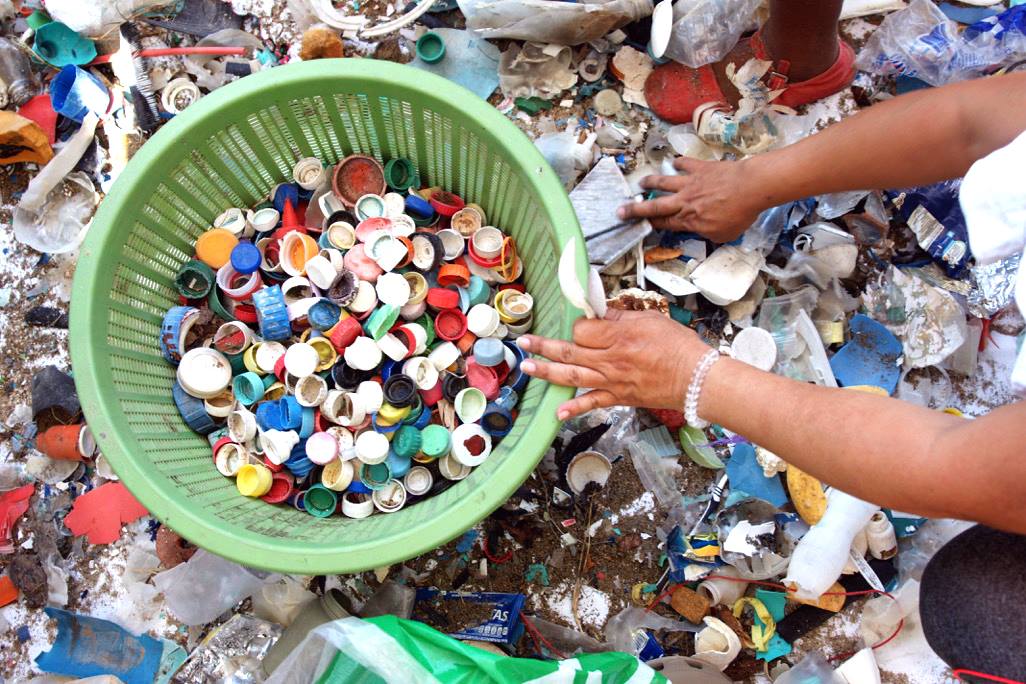 To combat this issue, in addition to the regular beach cleanup we do with La Tortuga Viva, we've partnered with Costa Grande Costa Limpia in their effort to clean up the beaches of Costa Grande in Guerrero and run campaigns about the importance of keeping our oceans healthy and free of plastic (80% of the waste found on beaches is exclusively plastic). Their objective is to improve the health of Guerrero's coastline, to develop jobs for Costa Grande communities and to grow the regional economy through tourism. Villagers from each municipality undergo rigorous training so that they can perpetuate this effort, take care of their environment and change their own consumption habits.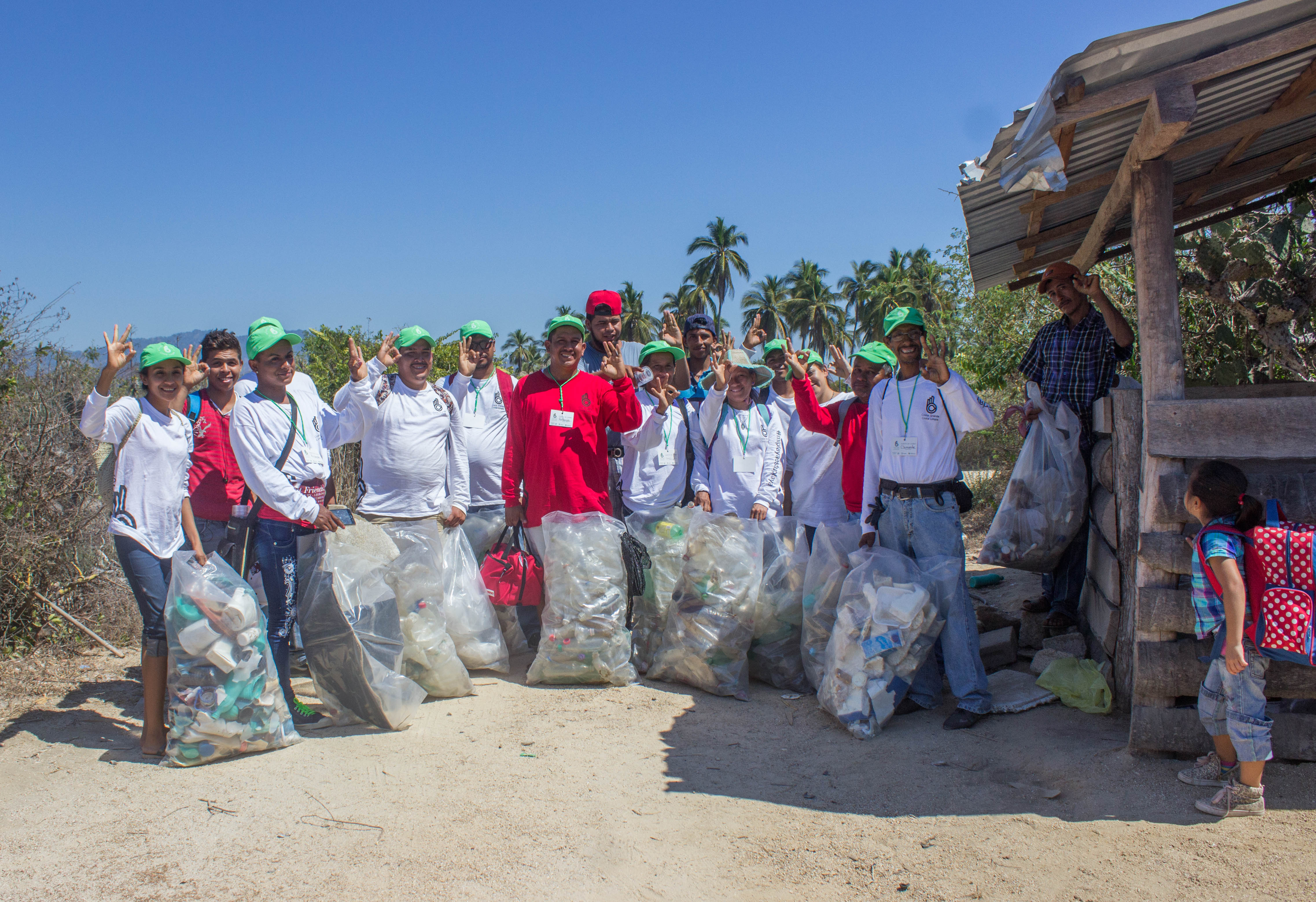 We hosted several brigades here at Playa Viva, who have collected numerous bags of plastic and other debris–large and small–from our town's beaches and lagoon. We are overly grateful to have such an important partner in ocean health and conservation!
MANGROVE RESTORATION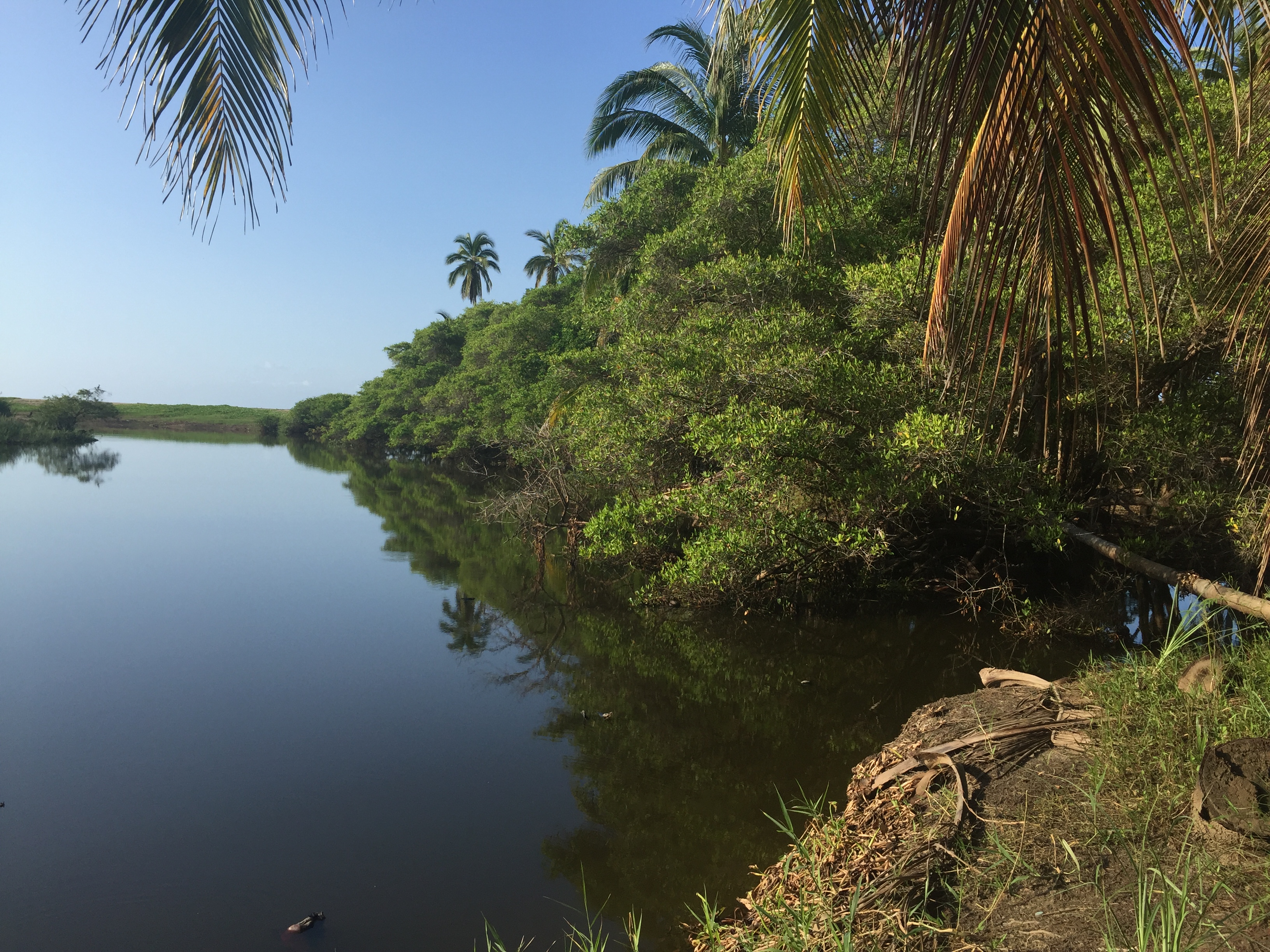 It has been estimated that in some areas of the world 70-90% of commercial fish species directly rely on mangrove ecosystems. Mangrove forests act as nurseries to many species of fish, crab, shrimp, and mollusk. These fisheries form an essential source of food for thousands of coastal communities around the world.
The dense root systems of mangrove forests also trap sediments flowing down rivers, which stabilizes the coastline and prevents erosion. These trees also filter sediments, protecting coral reefs and seagrass meadows (which are important feeding grounds of our beloved sea turtle!).
For many years mangroves were negatively (and are still!) impacted by the tourism industry. At Playa Viva, we are one of few tourism operations in the world actively restoring the mangrove ecosystem through the revenues generated by the hotel.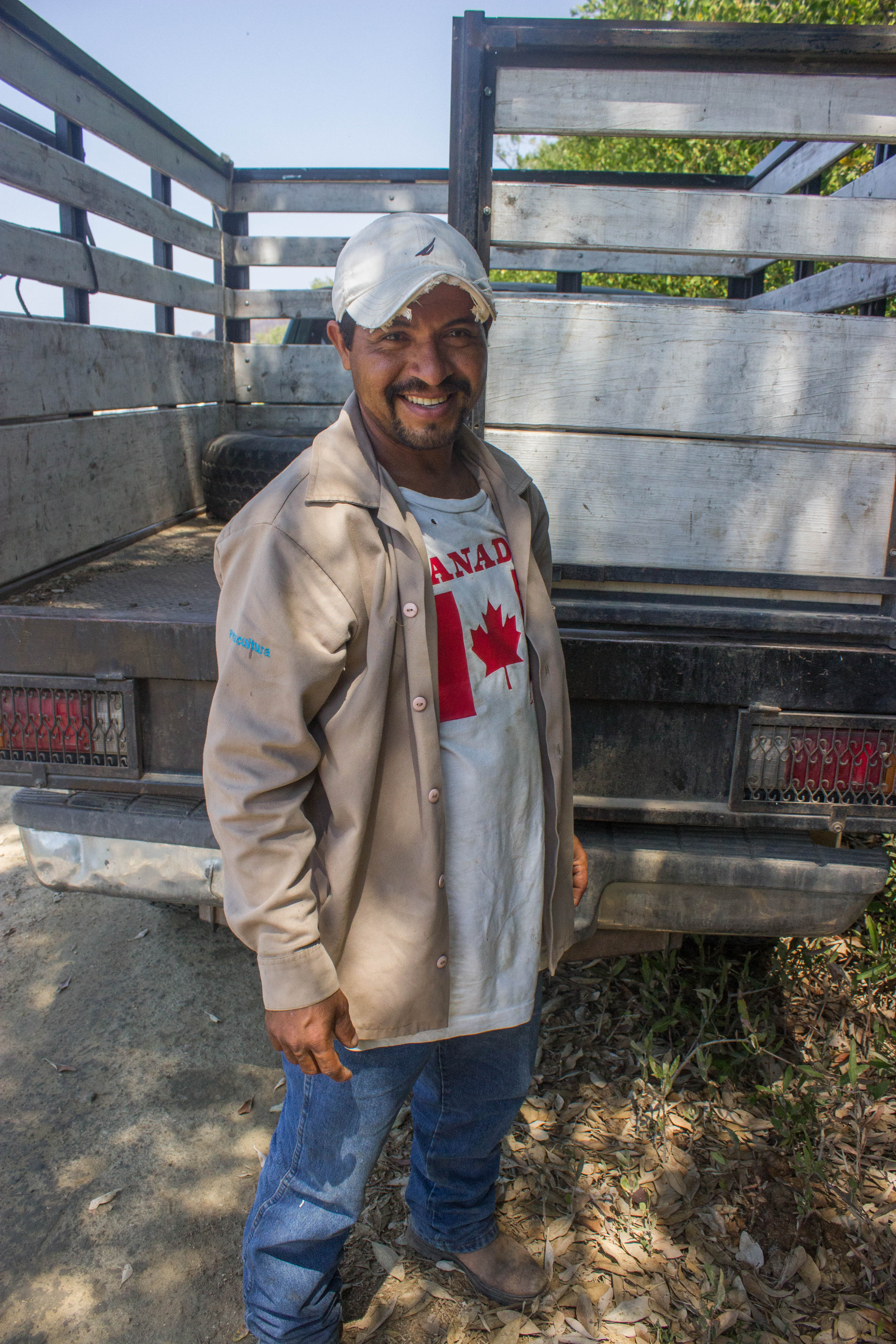 At the start of our mangrove restoration project, we engaged with the local community about the importance of mangroves, who didn't see much use to them other than firewood. They even used to cut some of the root systems down as they were seen as a nuisance when they went fishing in the lagoon and their nets got caught on the roots.
We have different areas of mangrove restoration at work on our property. Some areas we are letting nature take its course, in others we're practicing an accelerated natural selection. We've opened waterway channels to restore the natural flow of the lagoon, created shade to shade out invasive species, planted mangrove saplings, and actively removed invasive species that would otherwise prevent mangroves from flourishing.
We've just begun phase two of the coastal lagoon restoration project and opened up a new area for mangrove restoration. We are currently looking for investors to help continue this important effort!
SEAFOOD SUSTAINABILITY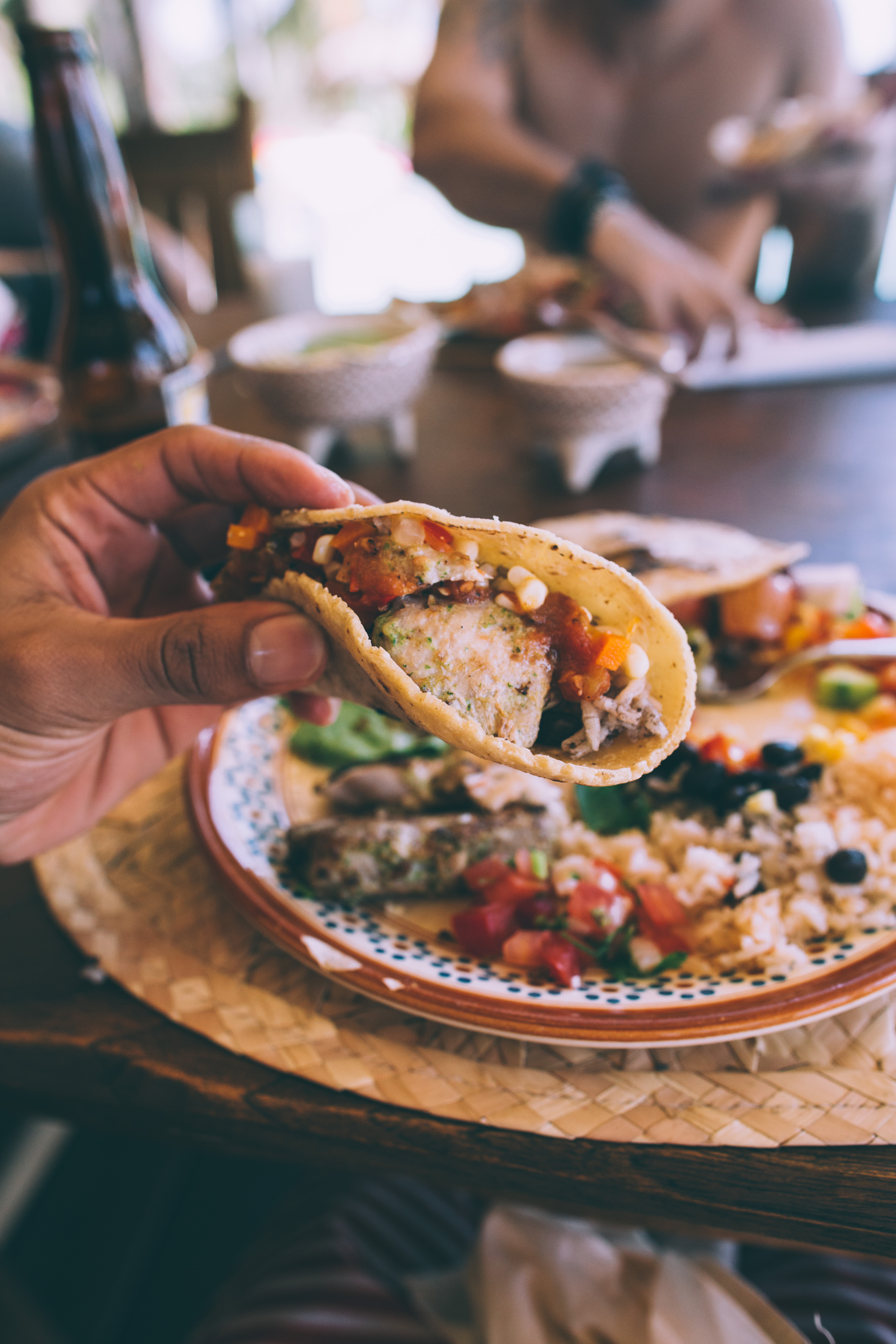 Playa Viva has just begun its first seafood sustainability assessment. The goal for food sourcing at Playa Viva is to provide transparency in our menus, build strong relationships with local providers, and use ingredients that are seasonal, organic and just.
Accordingly, with my role as Social & Environmental Impact Officer, I'm tasked with ensuring we're doing all these things! When I first arrived at Playa Viva, I received a lot of questions such as, "Was this fish caught today? Did you purchase this from a local fisher? Is this seafood sustainable?" I honestly didn't have the answers, so I began to investigate. My first stop was to talk with one of our conservation partners Katherina Audley, from Whales in Guerrero Research Project, an amazingly passionate woman who has fished for two decades in the area and actively working to promote a healthy ocean here in Guerrero.
I have been receiving a ton of support on this project from Romain, a "volunteer" with a lot of great experience. Romain came to Playa Viva to work on this project after having worked on a number of conservation and development projects in fishing communities in Africa and Asia, most recently with the FAO's FishAdapt project in Myanmar. He has spearheaded the project, tracing where the hotel's seafood is coming from, investigating local fishing regulations and ensuring that we are purchasing seafood that is socially and ecologically sustainable. The next stage of the project is to work with hotel management and local fishing cooperatives to source fish locally and directly from small-scale producers in order to support the local economy and regenerate healthy fisheries.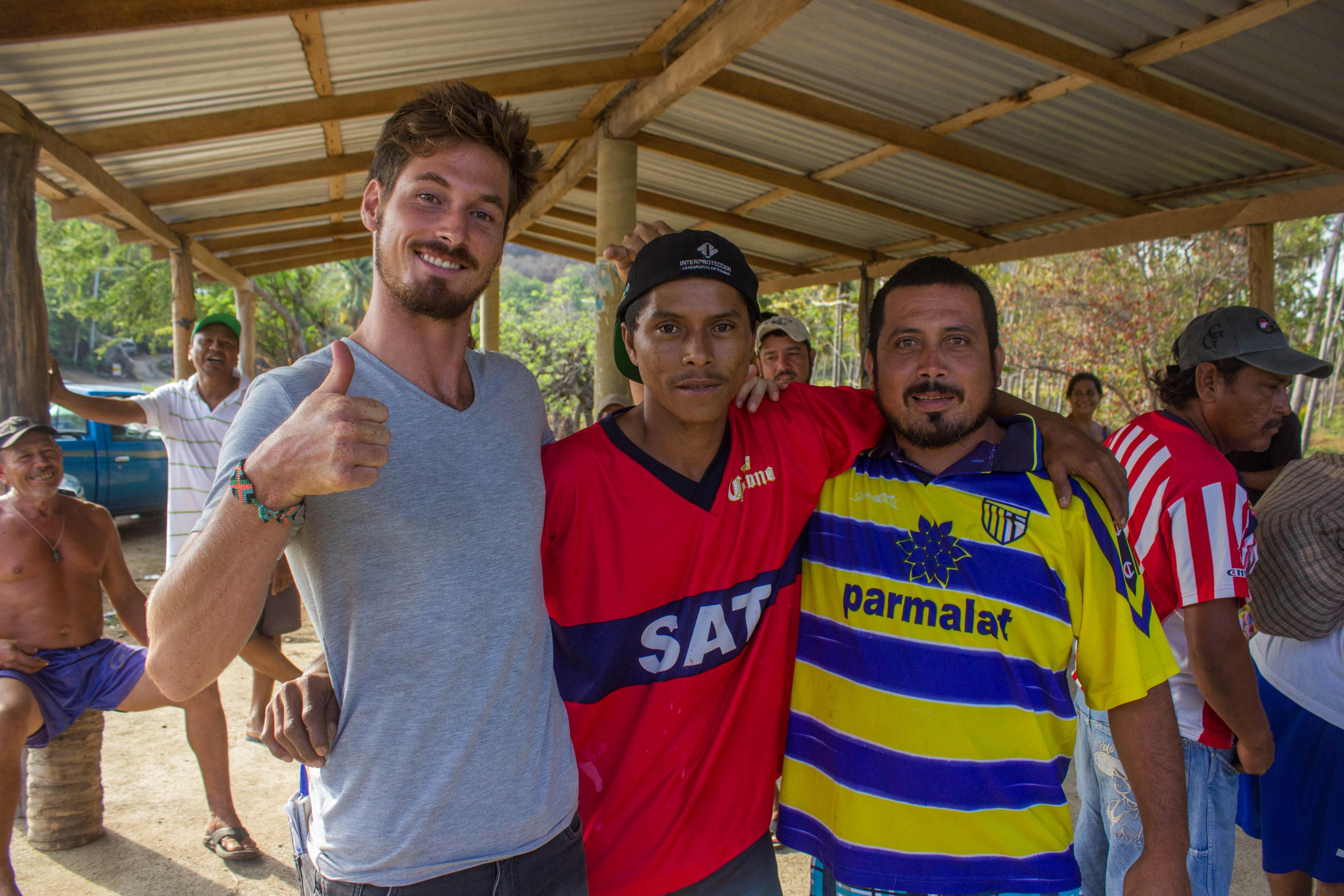 A healthy ocean is integral to live in the coastal ecosystem of which Playa Viva is apart. We honor and celebrate the fragile strength and limited bounty of the oceans today, especially the delicate balance that people and the ecosystem must maintain in order to reverse the decline and regenerate this vital ecosystem.