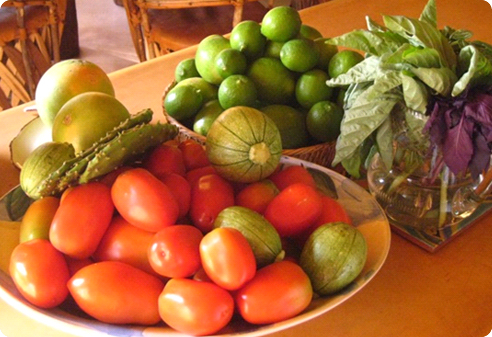 This is a photo taken by one of the members of the Canasta Viva CSA (Community Supported Agriculture). This is just the second basket delivered, and while it is a little heavy on tomatoes and limes (staples of the Mexican diet), our goal is to start adding leafy greens and other produce not readily available in Mexico, much less as organics.
Members of Canasta Viva, please send us your feedback on the contents of the box, send us recipes to include in the next newsletter and most importantly please tell your friends about the value of getting local organic produce delivered to your door.  Thank you for your commitment to supporting local organic food in Zihuatanejo-Ixtapa.
For  more information about Canasta Viva, please contact Morgan at PlayaViva.com or click here for more details on Canasta Viva.