The following is an article written by Samantha Orive as she completes her tour of duty as a volunteer at Playa Viva.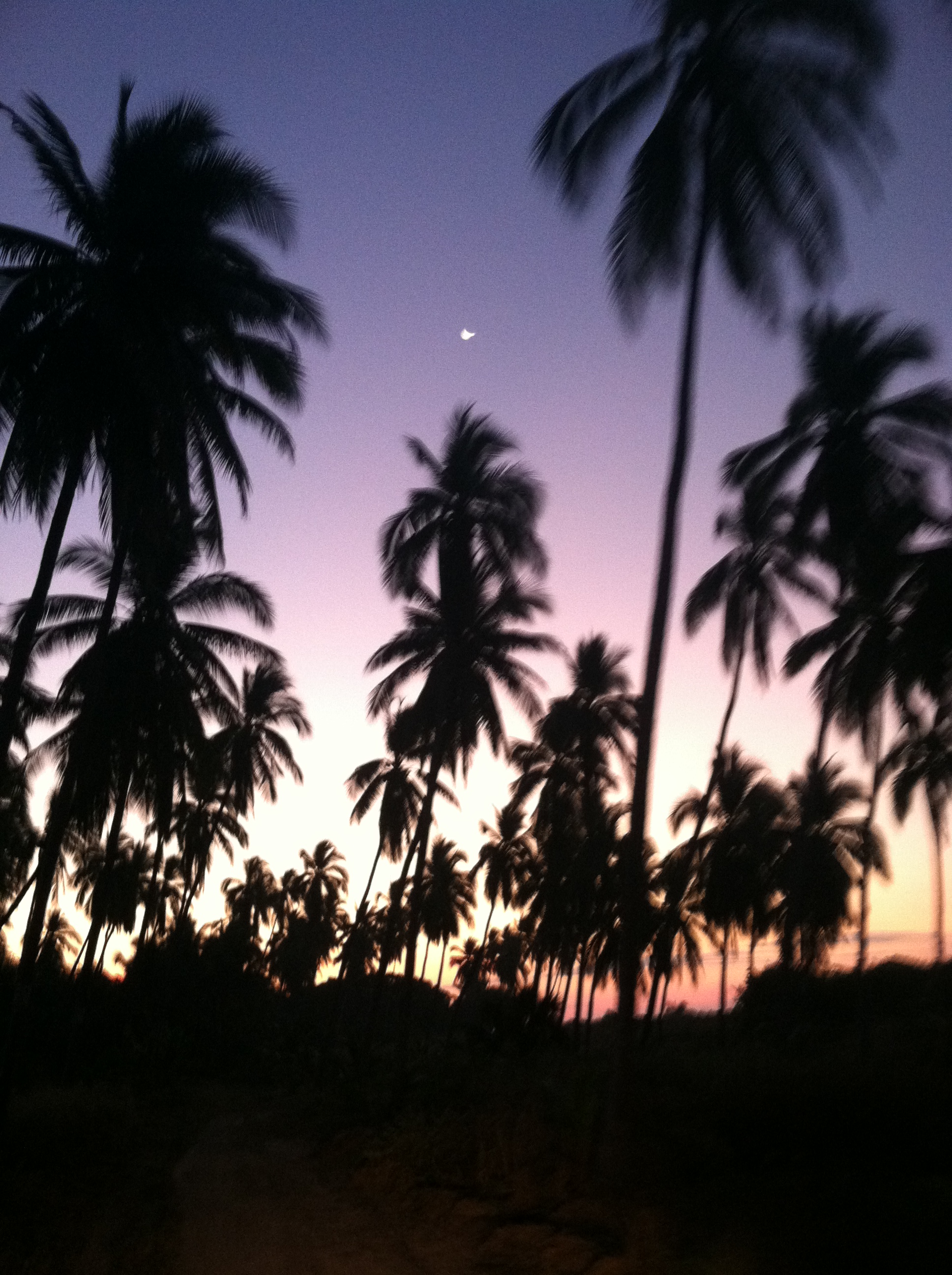 Mornings in the quiet town of Juluchuca Guerrero start with a morning concerto starring the local roosters. Although rehearsals go on all throughout the day, it seems that the five am showing not only has the most beautiful voices, but there is a feeling of encouragement that manages to clear the mind and allows you to find energy for the long day ahead.
A much ruder awakening awaits you in the back of a pick up truck. A feeling of recklessness hits your stomach (not unlike a double scotch would) when you are going 80 km/hr and that sexy morning chill always comes on too strong, raising goosebumps in your arms and adventurous intentions in your thoughts.  A sense of well being spreads though out your body, it is not yet seven am and you are drunk on circumstance and high on life.
You come to doubt if Van Gogh's starry night should actually be considered a masterpiece once you look at the canvass over you. The stars not only seem to perfectly describe their chosen constellation names, but to sit you on their comforting knees and whisper their tales in your ears. Orion The Hunter looks bright enough to jump out from the sky and continue his hunt on earth, followed closely by his loyal dogs. We all paint clumsy brushstrokes in our minds, never truly capturing the mysterious beauty of the sky.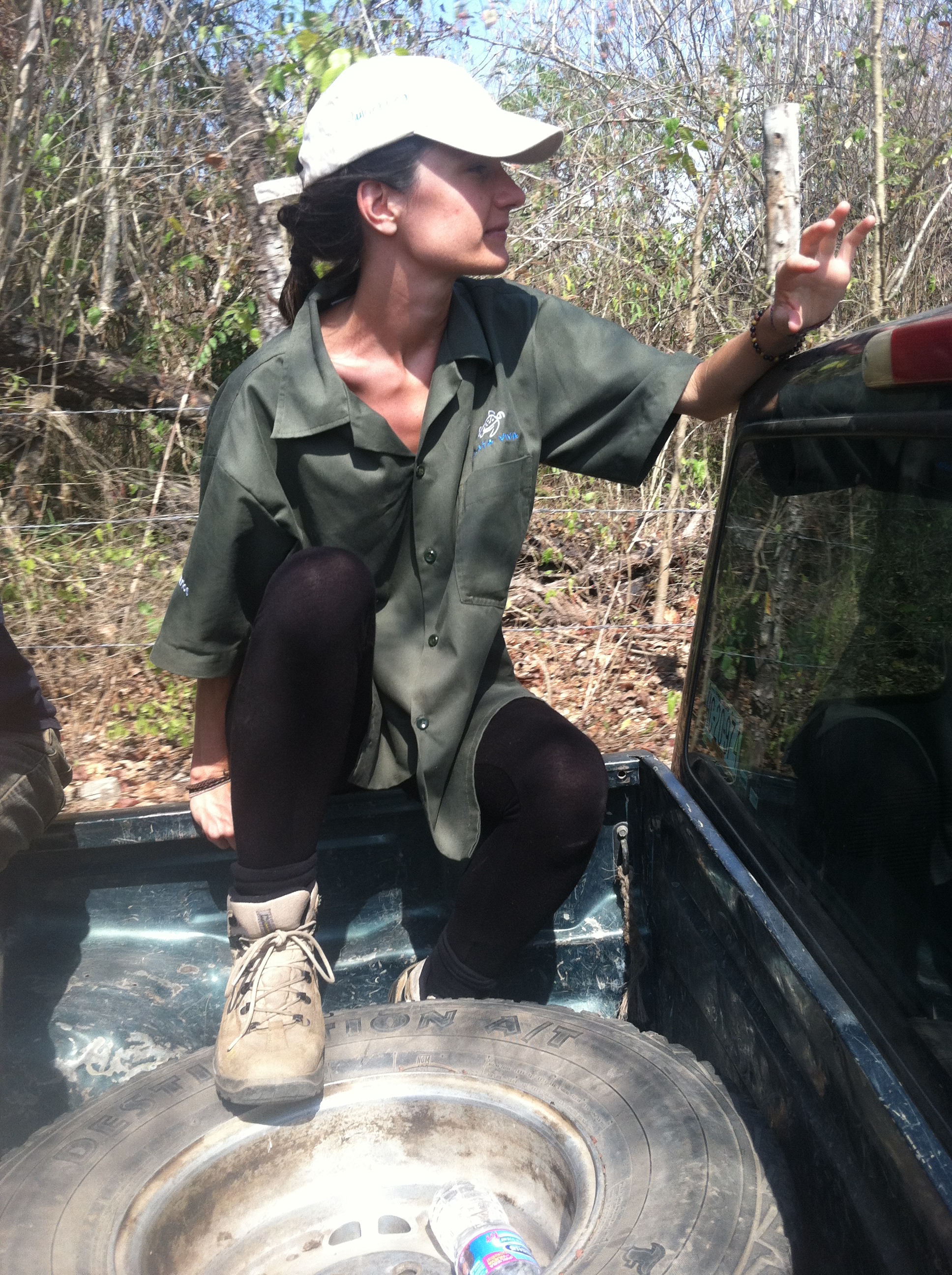 Volunteers come and go, looking for something, someone, running from something, or maybe someone. And while you are digging trenches, weeding the relentless verdolagas, or planting row upon row of lettuce, you forget why you are here or maybe even who you are. Dirt finds its way under your nails, it changes the hue of your eyes and when it reaches your heart you conclude the questions are invalid and the answers are futile. Dirt is the absolute here.
Hunger. There is a deep hunger to learn, know, experience and share; but there is a more literal hunger that strikes exactly at eight thirty am. Stomachs rumble keeping tune with the sea and images of plump fresh handmade tortillas, dozens of eggs drowned in salsa verde, and those evil cups of coffee that seduce the strongest of wills with promises of productivity and stability come to mind. There is an instant gratification after meals at Playa Viva that turn into future life dilemmas, for how on earth will I go back to store bought tortillas?
A hammock is not merely a handy set of strings to rest, but a way of living. Within it lies enough entertainment for every evening. The trees like to divert you playing shadows with the sun, the characters in your book grow impossibly difficult to walk away off, and conversations with friends brim with candor and emotion. In the steady swaying of a hammock, a soundness anchors in the foundations of that little white house in Juluchuca.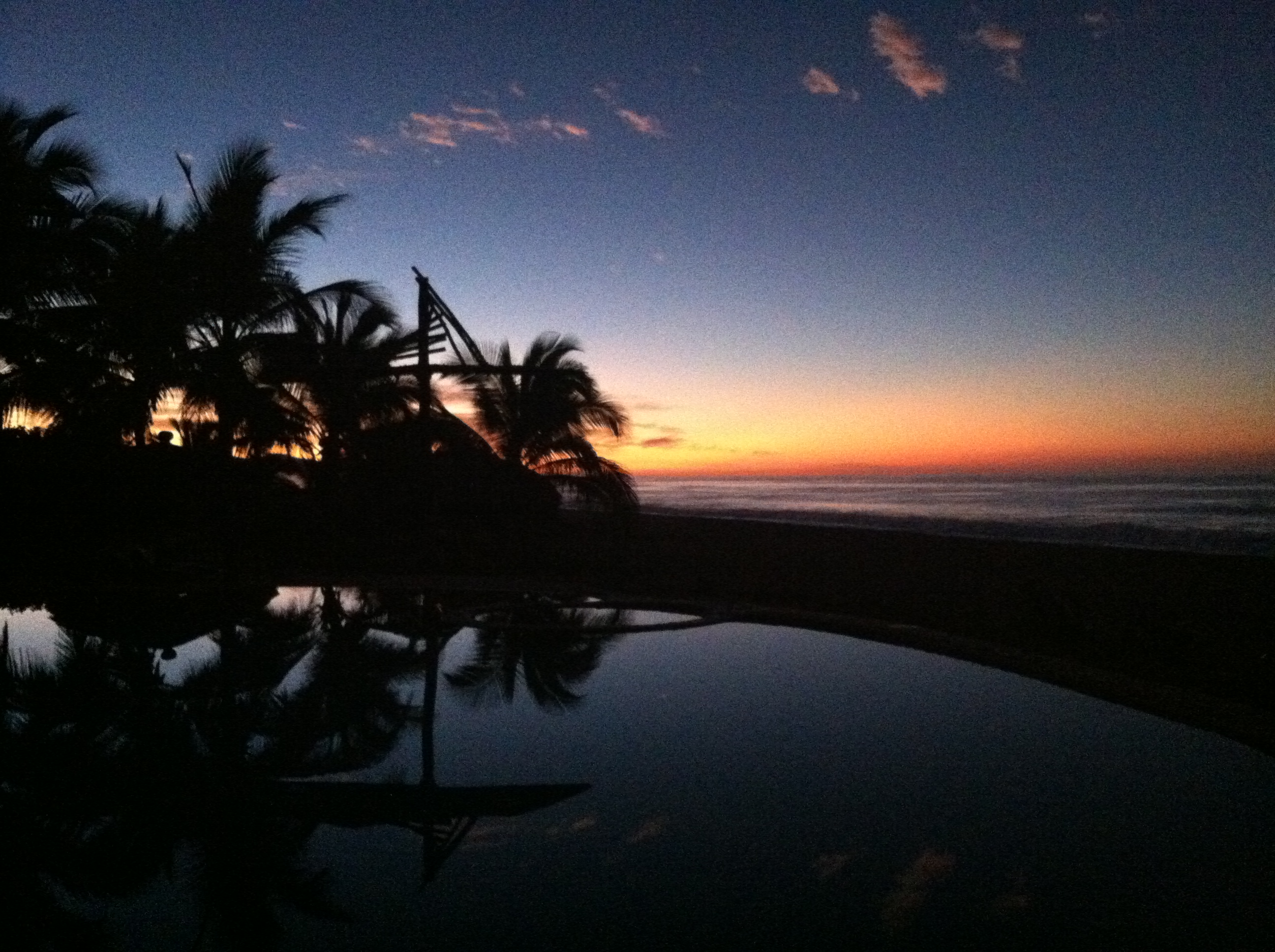 The sun does not like goodbyes, it prefers a quick painful farewell at six forty two pm, and if you look away from the horizon you will miss it. The best comforting remedy is named Vicky, who is always more attractive when accompanied by just gathered limes and thick local salt. She may be cold hearted, but after a flirtatious conversation with her she will warm up your insides and you know you will fall deliciously in love with her every night.
The answers are there of course. The seeds will sprout in record time, the muscles will ache with pleasure, the children will laugh in bare feet, the skin will darken, the women will launder by the river, the men will sing their melancholic tunes, the smiles will grow more genuine, and at the end of the day it will not only be the sun saying a painful goodbye.