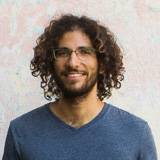 Ariel Arguedas Fernandez grew up in Santa Cruz de la Sierra, Bolivia. He is an educator, dreamer, and avid nature lover. He has been volunteering with Playa Viva since October 2018.
---
Last September I arrived to the small, colorful town of Juluchuca, where farm animals roam free and the kids tackle you with hugs. As an English teacher coming from Spain, I was eager to get involved in the schools in my new home. Little did I know that teaching English would transform into something much bigger than language lessons, opening the door to connect, explore and reflect on what education is really all about.
Playa Viva's investment in education has served to create a renewed relationship with the community
The Juluchuca Education Project arose from the voices of the community, who recognized the importance of preparing children for what increasingly feels to be an uncertain future. Playa Viva's 2018 Social Impact Report reflected this sentiment, demonstrating the need for more Playa Viva involvement in the schools and the community.
We decided to start the education project by incorporating English classes in the community. There are four schools in Juluchuca: kindergarten, elementary school, middle school and high school. Currently, the majority of my time and energy focuses on the elementary school, comprised of 60 students who are divided into three classes.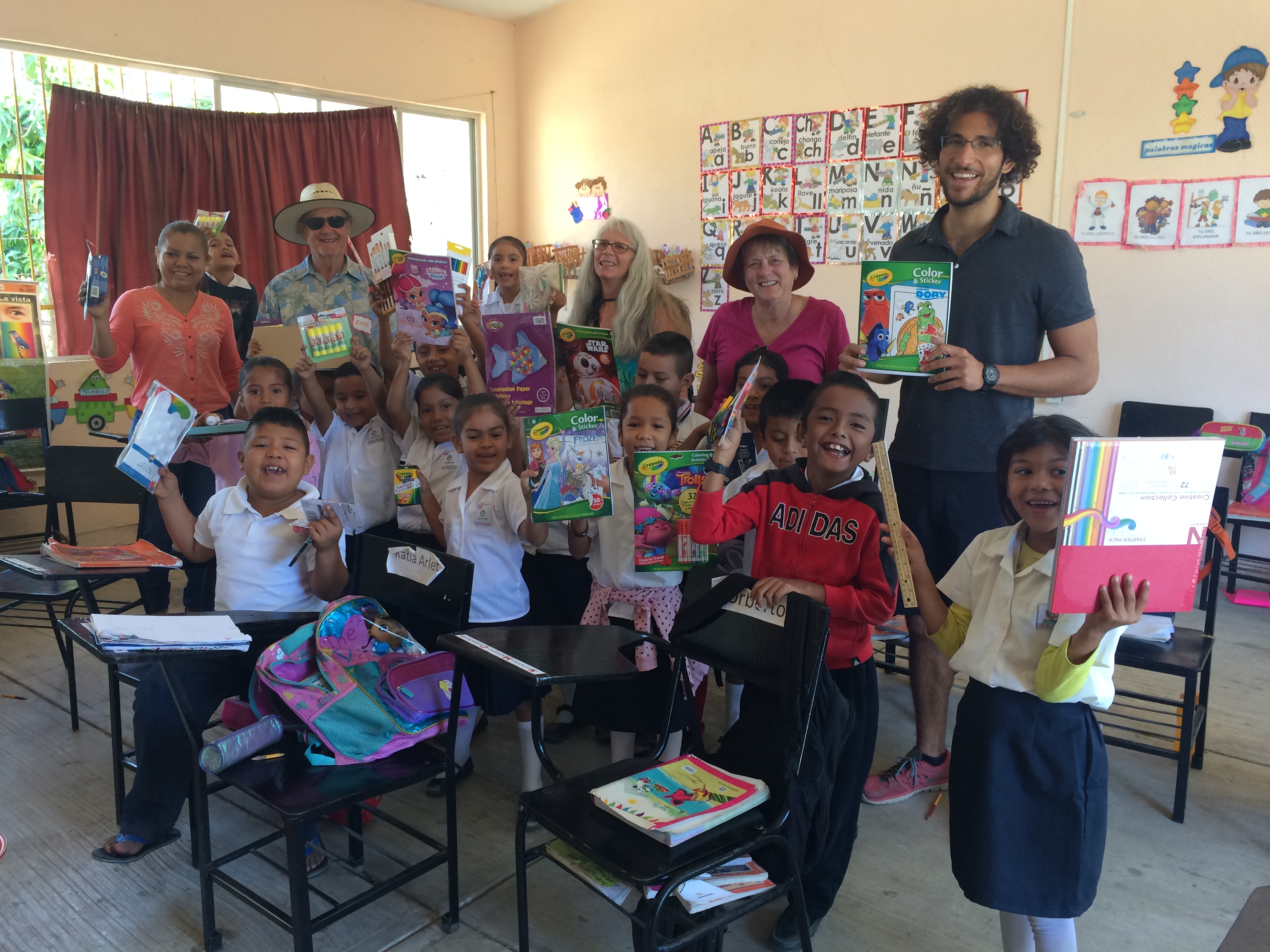 Most mornings I am greeted by my students on their morning commute. "Ariel! Ariel!" they always shout at the top of their lungs. Approaching the primaria, you can hear the sound that reverberates through all schools around the world: the murmur and bustle of children. There are several tamarind trees that frame the entrance and I often watch as the kids entertain themselves by hanging on their branches in search of fruit. Others are immersed in competitive games of marbles or organizing foot races on the cracked cement. In the distance, the sun is often just breaking through the mountains when I walk through the main gate and begin the school day.
I go to the elementary school to teach English three times a week, from 8am to 12:30pm, spending one hour with each class. I prepare the lessons over the weekend, knowing that the likelihood of following the plan is minimal, and the space for improvisation is large. Classes are bustling and often chaotic. Many children are on track with their studies, while others have fallen far behind. Most of those who are struggling in school experience challenging home environments, which makes it difficult for them to achieve academically. For some of these children, this will be their only educational experience, as many do not have the economic means to go to secondary school or they have fallen too far behind.
Education in Rural Mexico
In Mexico, schooling is compulsory until the end of high school. However, in many rural communities like Juluchuca, there is a large number of children who drop out of school when they finish primary school. This is due to a number of factors. Some kids do not want to continue studying, while others start working at a young age or their families are no longer able to pay school fees.
In the primary school, the approximate expenses per student are around 1000 pesos per year (50 US dollars). For the secondary school, it is about 2000 pesos (100 US dollars). For both schools, this includes registration, school supplies, uniforms and school collaborations. For many families, in which at least one of the parents has a stable job, this amount of money does not represent a problem. However, in more unstable family situations, paying that amount of money can be complicated, especially considering that in most cases there is more than one child per family.
I always say that every day is an emotional roller coaster. There are moments of joy, sadness, frustration and inspiration. Sometimes, submerged in the routine of my day to day life in Juluchuca, I find it hard to see the impact of the work being done. The only thing I really know with certainty is that I feel very grateful for being able to do what I do.
teaching English would transform into something much bigger than language lessons
When I arrived to Mexico, I identified as an English teacher, yet now that label feels incomplete. It is true that most of my work revolves around English, but every time I feel more clearly that English is a vehicle in which we travel together, allowing us to learn about life and ourselves. In this vehicle we forge connections and bonds, learning to be vulnerable, how to listen, and what we have in common.
In English classes, we have addressed topics ranging from environmental problems to gender roles. We have talked about geography and nature and learned to play collaborative rather than competitive games. Oftentimes grammar lessons turn into philosophical discussions or workshops on emotional awareness and communication where we talk about what we can do to be better human beings.
While I initially felt uncomfortable abandoning the lesson to explore some of these vital issues, over time I have realized the importance of slowing down, reflecting, and questioning. What is really important in life? What are we educating for? Oftentimes these questions go unasked in conventional schooling environments.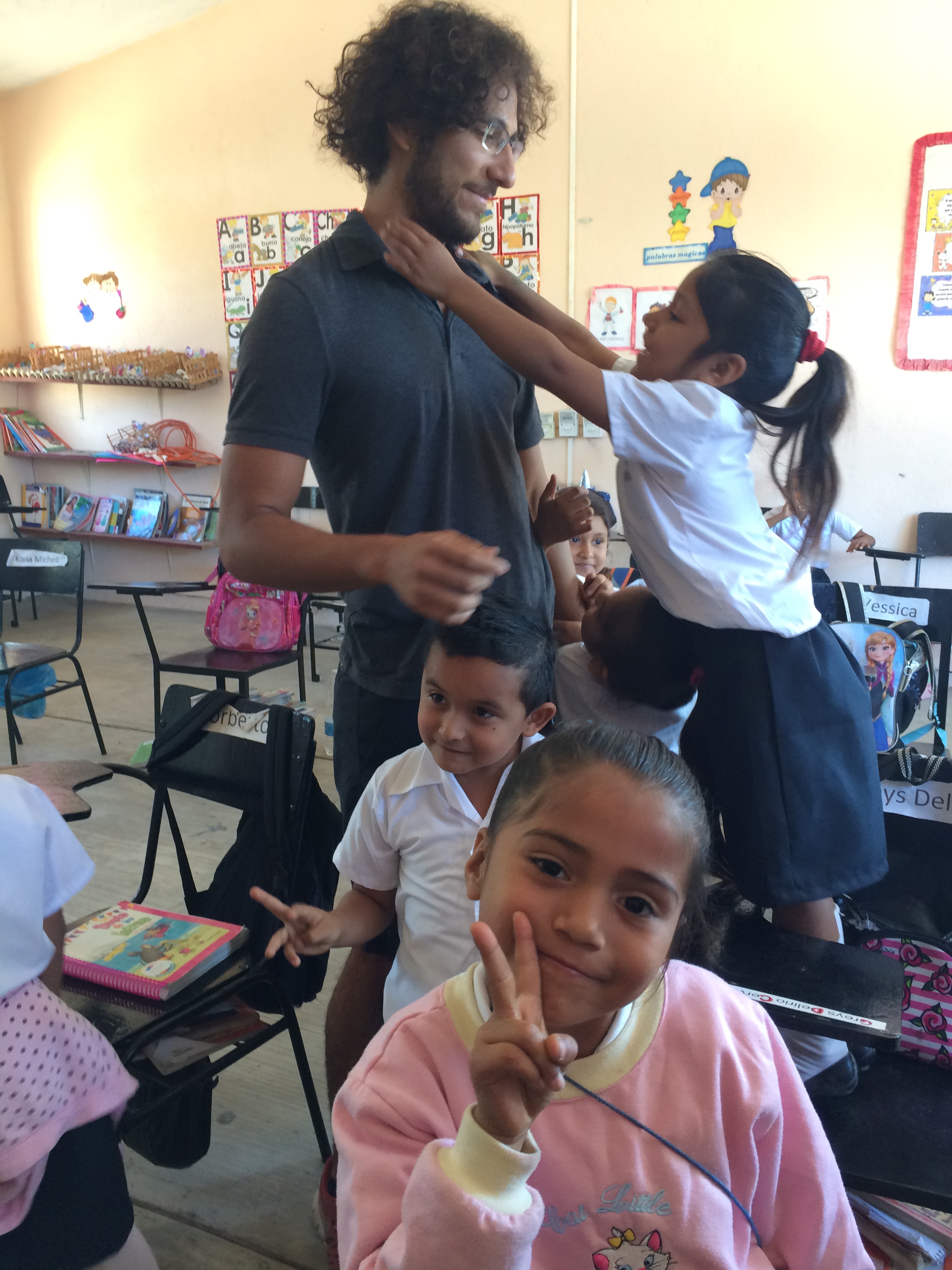 For me, the answer is always the same: the purpose of education is to instill the importance of love, human relationships, and our interaction with the environment. If a class in English, Math, or History is not open to incorporating those elements, it may lack essence and meaning.
In Juluchuca, it all started with English class. From there, the roots of our efforts expanded and interlaced. We have come a long way since we started in October 2018. Many volunteers have supported the education project, incorporating yoga, crafts, art, marine biology and conservation science. We had the opportunity to see humpback whales and spotted dolphins in the open ocean with the NGO Ballenas de Guerrero. With the support of Johnny and Playa Viva, we were able to create a youth soccer team, incorporating over 35 kids from the community, and a week ago, the children scored their first official league goal.
Playa Viva's investment in education has served to create a renewed relationship with the community. The primary school students have visited the hotel on several occasions, including Earth Day, when we cleaned up the beach and ended the day with games in the sand and water.
The exchange goes both ways: Playa Viva guests have also visited the schools, sharing their talents as musicians, yoga instructors or photographers. Others come into town for recess to play "cops and robbers." Through these excursions and exchanges, the community of Juluchuca is beginning to understand why we say that Playa Viva is much more than just a hotel.
Learning English is very important. It is a tool that can open many doors. What I never imagined is that English could be a seed which contains the possibility of a new world. By having a constant presence in the schools of Juluchuca, we can know in greater depth the needs of the community and the initiatives that they want to carry out. After all, education does not only involve children. It takes a whole village, with education as our shared path toward a thriving, collective future.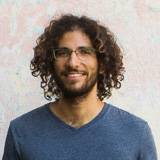 Ariel Arguedas Fernandez grew up in Santa Cruz de la Sierra, Bolivia. He is an educator, dreamer, and avid nature lover. He has been volunteering with Playa Viva since October 2018.