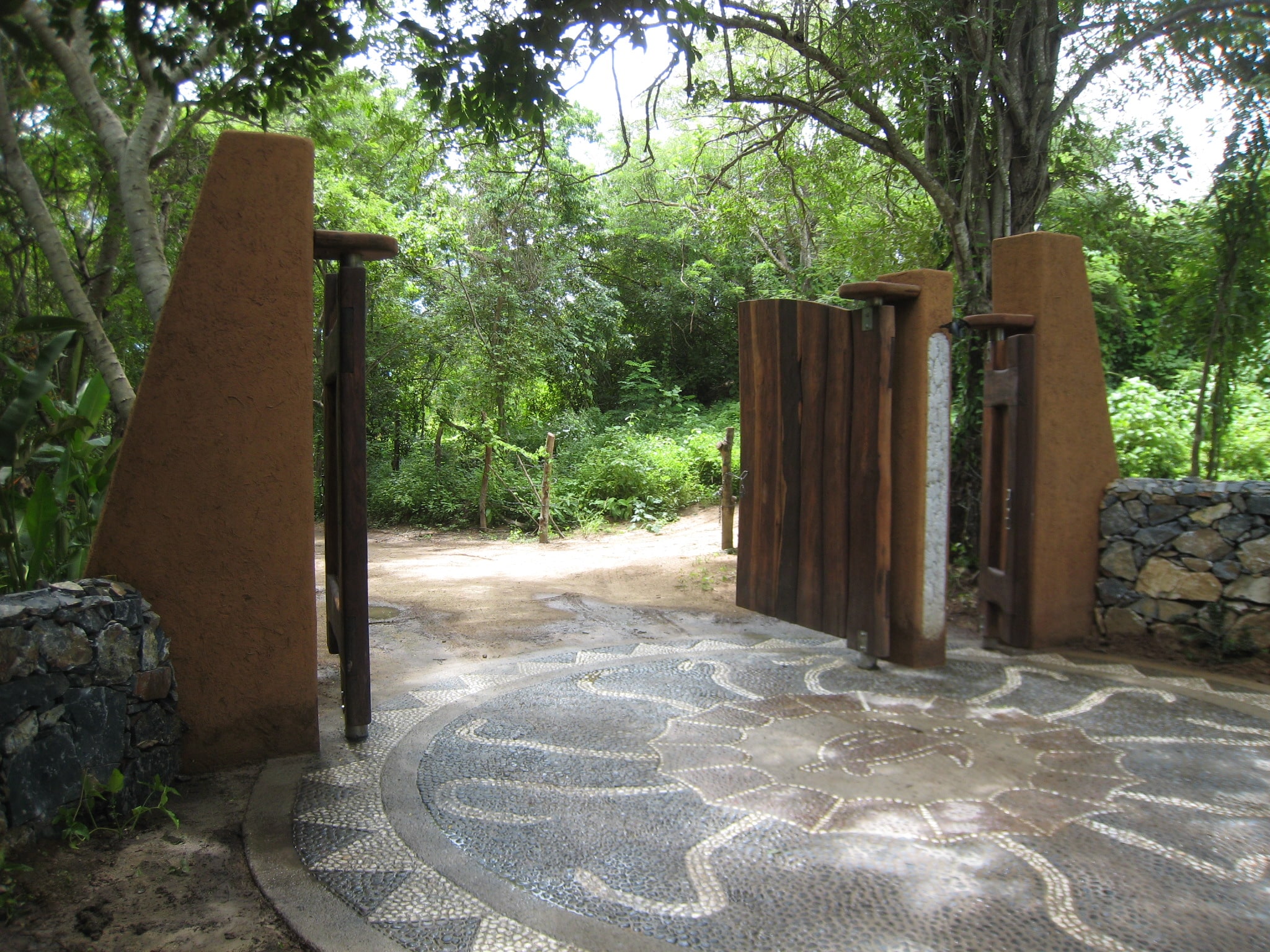 A few weeks ago we got the final approval of our environmental impact study (abbreviated to MIA in Spanish). This is great news. This study took over 18 months from inception through to final approval and took the work of a large team including environmental lawyer Alberto Szekely, Biologist Gerardo Ceballos, Architect Michel Lewis, Permaculture Specialist Odin Ruz and many more including Jorge Ramirez who compiled and submitted the MIA. Thank you to the entire team especially those not mentioned here for a job well done. We hope this MIA will serve as an example to other developers on how to build in a green, sustainable and regenerative manner.
This photo shows the entrance to Playa Viva, one of the first components completed by the architect/builder Michel Lewis.  The door was built by master carpenter David Martinez who built Casa Viva.  Note the mosaic of the jellyfish with the Playa Viva turtle logo in center. From this entry way, you are still must travel at least 1.5 kilometers to get to the beach going past the archaeological site, mango grove and coconut grove to get to the location where we will be building the tree-houses on the beach.
Please let us know if you plan on visiting the Zihuatanejo/Ixtapa area so we can arrange a tour of Playa Viva.