Renovar, Restaurar, Regenerar
Comenzando con la Historia del Lugar , nos preguntamos, ¿qué era este lugar? ¿Cómo se ha degradado el ecosistema a lo largo del tiempo? ¿Qué podemos hacer para restaurar el lugar y devolver esa grandeza? Al hablar con los lugareños, nos contaron una historia de abundancia , de biodiversidad densa, de árboles rebosantes de frutas, de lagunas llenas de peces y de naturaleza que se unen a la vida. Esta abundancia es el objetivo, por real o nostálgico que sea, para nuestra visión de la administración responsable en Playa Viva.
Sistemas alimentarios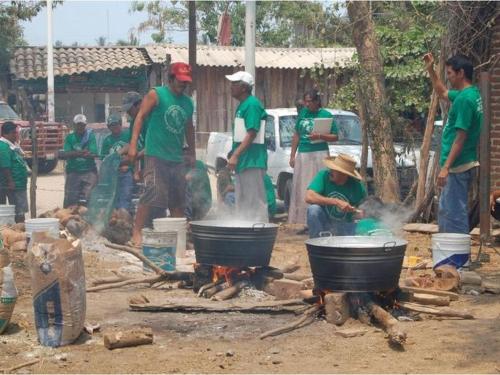 El compromiso de Playa Viva con el ecosistema comienza con el compromiso de limpiar la cuenca. El primer paso fue organizar varios cursos de agricultura orgánica para campesinos locales. El beneficio de este programa incluye proporcionar a los agricultores una alternativa económica a la agricultura dependiente de sustancias químicas, un medio de cultivo más saludable y un ecosistema más saludable mediante la eliminación de fungicidas y herbicidas tóxicos que ingresan a la capa freática. Los beneficios también incluyen una biomasa más saludable para los agricultores que proporcionan un suelo más resistente para el cultivo.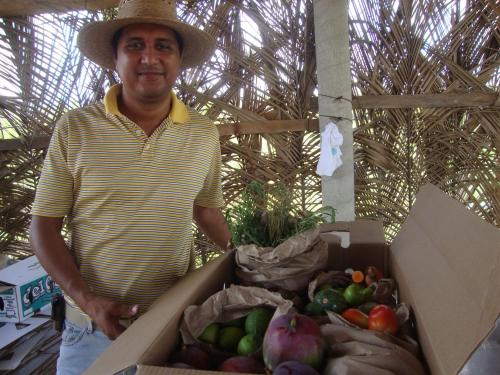 Estos cursos fueron un éxito, pero estos mismos campesinos señalaron sus preocupaciones de que aprender a cultivar productos orgánicos no generó un mercado para estos productos. Entonces, comenzamos una CSA, "Agricultura apoyada por la comunidad", llamada Canasta Viva, una cooperativa por la cual los propietarios de viviendas locales, B&B y operadores de hoteles pagarían para unirse a la cooperativa y los agricultores proporcionarían productos orgánicos.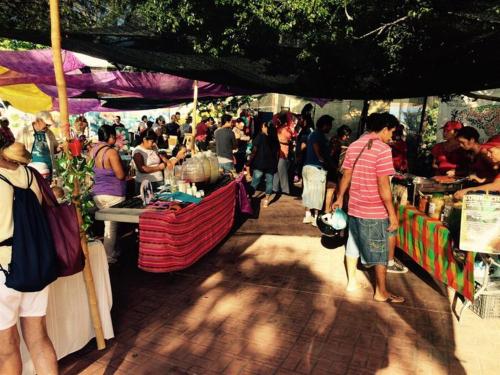 El programa ha evolucionado y ahora se celebra un próspero EcoTiangis (mercado de agricultores) todos los sábados en Zihuatanejo. Por lo tanto, los esfuerzos de nuestra comunidad han proporcionado tanto una oferta como una demanda de productos orgánicos en la comunidad local y para el consumo en Playa Viva, lo que ha resultado en alimentos y paisajes más saludables para todos.
Preservar zonas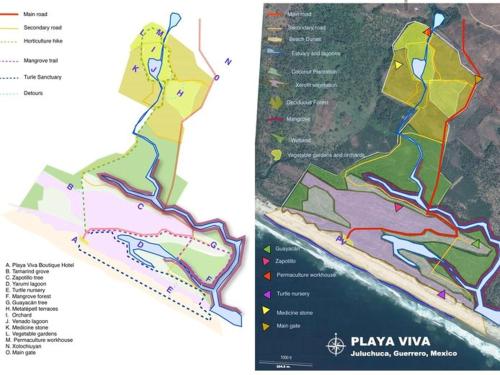 The Preserve at Playa Viva can be generally divided up into a few zones: Beach and Dunes, Estuary and Lagoons, Coconut Plantations, Mangrove, Wetlands, Coastal Forest, Gardens and Orchards plus the hotel and it's ornamental gardens. This preserve plan has been developed over time to identify the "energy" that should be expended in restoration in each area and what areas should be allowed to restore on their own.
Mangle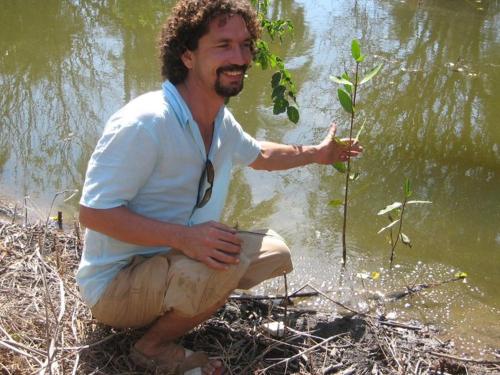 Mangroves are very valuable to restoration of the abundance of biodiversity in this area. Mangroves are the "inland" version of coral reef providing valuable habitat for species to reproduce and thrive. Playa Viva has been slowly expanding the mangrove system through restoring and extending waterways that once thrived prior to slash and burn techniques where used to prepare area for coconut groves. We invite you to watch either of these videos to learn more about the mangroves at Playa Viva - English or Spanish (different videos not translations).
Garden and Orchard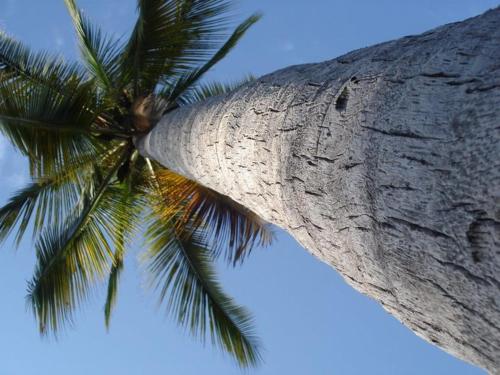 Playa Viva was originally 4 parcels of land that had once been worked for cattle ranching, orchards and agricultural land. The coconut, mango and tamarind trees still produce fine fruit and we have extended these orchards with a larger variety of fruits and nuts. Per above map, we have carved out certain area for agricultural land including salad garden near hotel, plots for corn, squash, tomatoes and other staples used for meals at Playa Viva.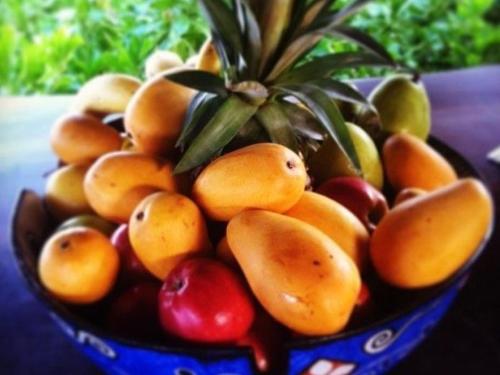 We also recently set up two separate plots totaling about 4 hectares for organic certification and harvest. Products will include sesame seeds, pumpkin seeds and hibiscus. We also have a chicken coop that produces about 25% of the need for eggs for hotel. Much of the work in managing the gardens and orchards is done by WWOOFers and other volunteers. If you are interested in
volunteering at Playa Viva please click this link
.
Coastal Forest Restoration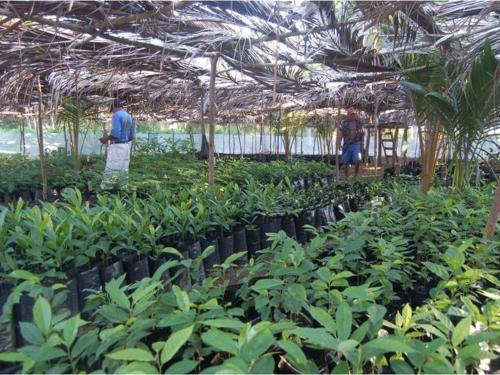 As part of restoring the habitat of the coastal forest we created a nursury of native trees and planted over 10,000 trees on the property. These include native hard wood trees, fruit trees and a few exotics including seven types of bamboo used for construction materials. Thus, we are regenerating the landscape by restoring the coastal forest and utilizing materials for the land in construction
Estuary and Oceanside Restoration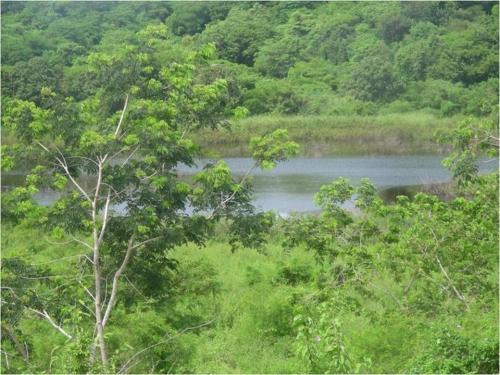 A prime example of the regenerative method at work in Playa Viva is the restoration of "Yarumi Lagoon." While walking the land with his foreman, he learned the land was once a thriving lagoon that dried up due to invasive cattle grasses. Next he dredged about a meter of material from the edges of the lagoon.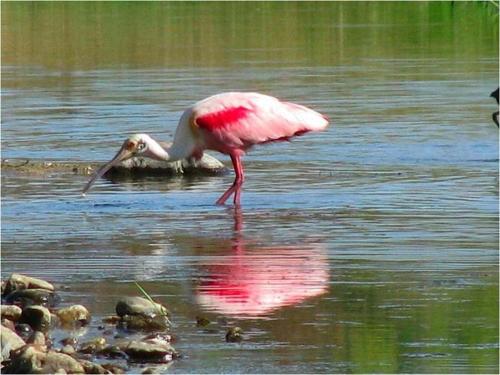 Within 24 hours it was full of water, in weeks it was full of shrimp and in a few more it was full of exotic waterfowl. The plan is to eventually restore the entire lagoon and not just the edges. This is how we renovate, restore and regenerate bringing back the abundance that once defined this place.
Playa Viva Field Guide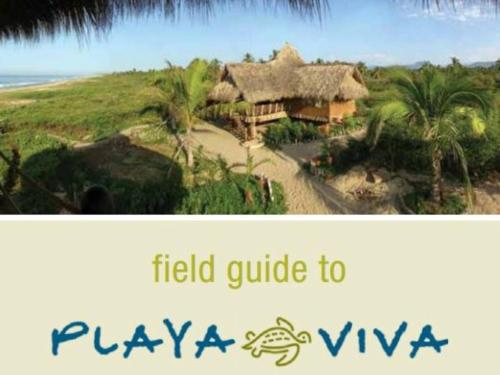 More details about the flora and fauna of this ecosystem are covered in our Field Guide. For a PDF version of the most recent
Playa Viva Field Guide, follow this link
, to see the trail map and list of flora and fauna. Guides are provided complimentary in rooms thanks to sponsorship of the guide by
Longboard Capital
.