Energizing yoga, workouts, organic meals, ocean, adventure, and deep relaxation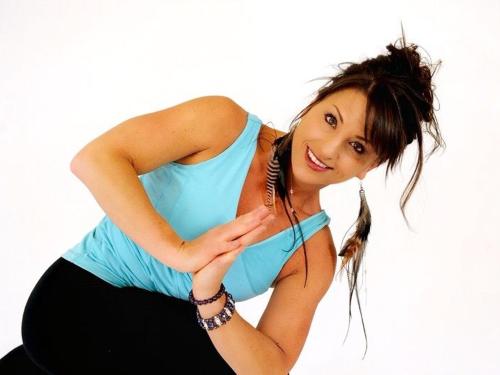 November 1 - 8, 2017
Energizing yoga, workouts, organic meals, ocean, adventure, and deep relaxation
with Andi and Dan Donovan, and Cori Martinez
What to expect
7 days of energizing yoga, workouts, organic meals, ocean views, adventure, and deep relaxation! The week will include daily yoga (a combination of Dynamic, Yin and personalized Yoga), workouts and meditation, but there will also be free time to play, explore, relax and rejuvenate.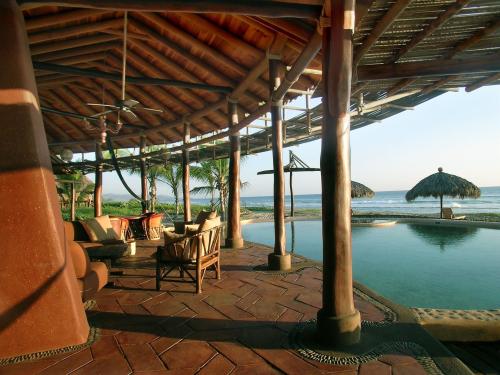 For example:
Get a massage on location
Explore the town or other beaches in the area
Go surfing
Go scuba diving or snorkeling
Swim in the ocean, just steps from your casita
Soak in the pool
Enjoy a refreshing beverage while sitting pool-side.
What's Included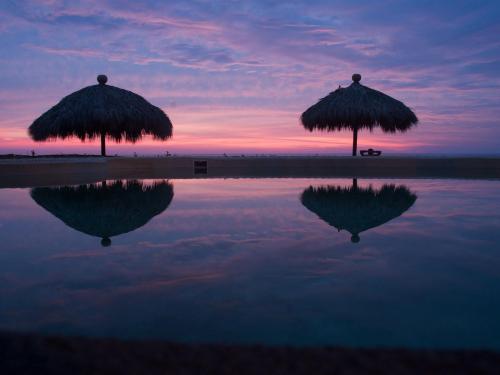 Beachfront eco-luxe accommodations, including all taxes
Roundtrip Airport Ground Transfers (fly into Ixtapa/Zihuatanejo - ZIH)
All Meals ~ deliciously healthy and *amazing* home-cooked, mostly organic, farm-to-table, prepared 3 times a day by an amazing house chef
Unlimited fresh tropical juices and healthy snacks
Coffee/Tea and aguas frescas + snacks offered throughout each day (full bar also available)
Daily yoga, fitness and meditation practices with Andi, Cori and Dan in a tropical setting where the ocean and mountains/jungle are your backdrop! (mats & props provided)
On-site excursions (hiking, turtle sanctuary, lagoon, etc. - no extra charge)
What's not included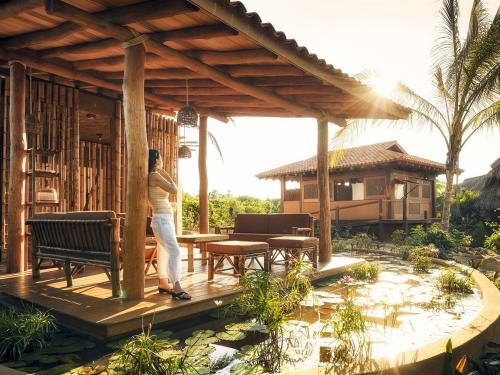 Alcoholic drinks: Playa Viva has a full bar and an incredible house organic basil margarita; individuals responsible for their own bar bill
Massages or other spa treatments
Gratuities, and optional donation to sea turtle sanctuary
International airfare: fly into ZIH
Travel Insurance: We recommend that you purchase travel insurance for your trip. Travelex and STA are two reputable organizations that provide worldwide travel coverage.
All of the above except international airfare and travel insurance may be added to your room bill and paid with credit card at time of check out.
Pricing
Pricing
Treehouse (max occupancy 3): $2,900 single /$2,100 pp double occ/1,800 pp triple
King Ecocasita (max occupancy 4): $2,600 single / 1,900 pp double occ / 1,700 pp triple occ /1,600 quad occ
Queen Ecocasita (max occupancy 2): $2,400 single /1,900 pp double occ
Deluxe Suite (max occupancy 4): $2,300 / 1,800 pp double occ / 1,600 pp triple occ / 1,300 quad occ
Studio (max 2): $1,800/ $1500 pp double occ
All prices are in US$ and include all items listed above in 'What's Included'. To see photos and descriptions of room types, click here.
To enroll
RETREAT IS NEARLY SOLD OUT! Only a couple of spaces remaining. To enroll, please contact Andi at 916-715-8377 or Andi@elitefitnesscoach.com.
$500 NON-REFUNDABLE deposit saves your space. 50% of the remainder due August 1st, 2017. Final payments due October 1st, 2017.
All payments are non-refundable. If you have to cancel for any reason, all but your original $500 deposit can be used as credit for a future retreat.
About Andi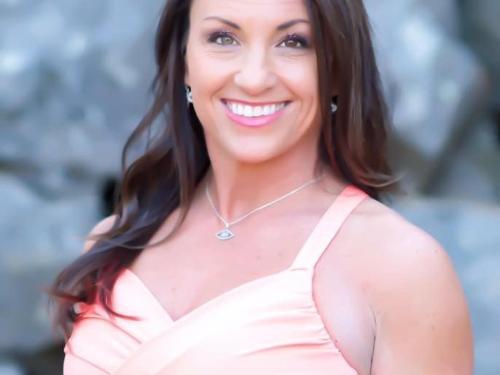 As a teacher and fitness coach for over 20 years, it is my greatest joy to hold retreats at stunning locations on this beautiful planet of ours! After years of studying and practicing many healing modalities including functional fitness, traditional yoga, yoga therapy, and massage therapy, I feel one of the best ways to serve is to bring people to a place of tranquility where they can take a pause from their everyday life. Retreating provides an opportunity to advance your practice, eat delicious and nutritious food, and connect with like-minded individuals in awesome locations like Greece, Sonoma, Calistoga, Thailand, Costa Rica, and this year, Mexico.
I have 23 years of experience in the fitness industry. This will be the 9th retreat that I have both organized and led.
I believe passion and experience speak much louder than hours of training, but below are listed the hours of training I have completed to this point. I am crazy about learning and I'm always looking for the next best fitness or yoga training.
800 hours combined Hatha yoga teacher training which includes: Vinyasa yoga, Yin yoga, Yoga Nidra, Yoga therapy, and Yoga for Athletes
Over 1500 hours of fitness coach training that includes: anatomy training, nutrition for athletes, nutrition for all.
Program design for: children, seniors, athletes of all types, special populations, overweight individuals, and underweight individuals.
Post-rehabilitation with special focus on rehabilitation for the knee, the shoulder, and the back
You can learn more about Andi here.
About Dan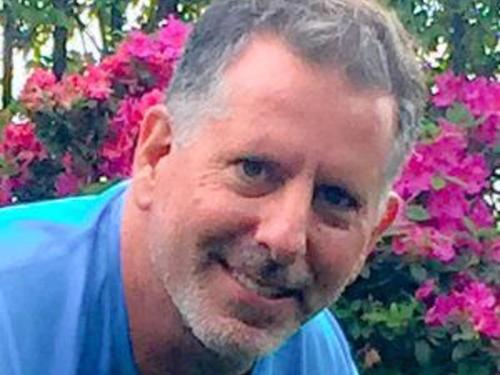 Dan has been involved in the world of fitness from the moment he could walk. In fact, he probably ran before he walked! He was a competitive soccer player most of his youth and into his adult life. Later he became a rescue swimmer with the Navy! Throughout his military career, Dan led physical training classes.
After years of focusing on strength and speed, Dan realized he needed to find a way to incorporate some flexibility work into his program. This is when he found yoga…
After practicing yoga for 5 years, Dan decided to take his yoga to the next level and went through his first yoga teacher training. As a certified yoga teacher and a fitness coach, Dan knows how to push people to their edge, and yet compassionately recognize each individual's limitations. You will enjoy Dan's humor and energetic personality each morning as he leads us through workouts on the beach or at the pool!
About Cori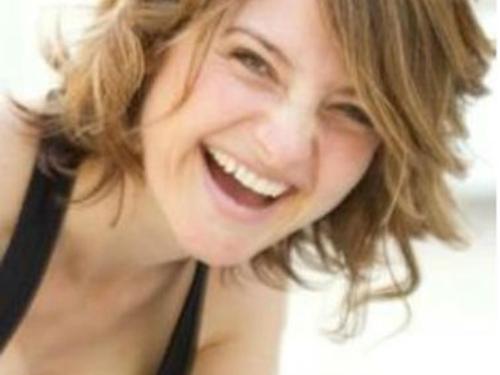 Cori Martinez is an author and an experienced mentor and teacher who uses ancient and practical tools to guide her clients and students through a process of courageous self-discovery and personal transformation.
Cori draws upon nearly two decades of practicing, studying and teaching yoga and self-inquiry, specialized training in transpersonal and human needs psychology, as well as her own deep discovery work.
Cori teaches self-inquiry and yoga retreats across the country. She writes for prominent yoga and wellness websites such as Mind Body Green, Elephant Journal and Yoganonymous, and also writes her own successful blog, "Thread of spirit".
Cori is truly a master teacher whose teaching style is to support movement both on the mat and through life, with honesty skill and grace. Read more about her here.