¿Quieres traer un grupo a Playa Viva?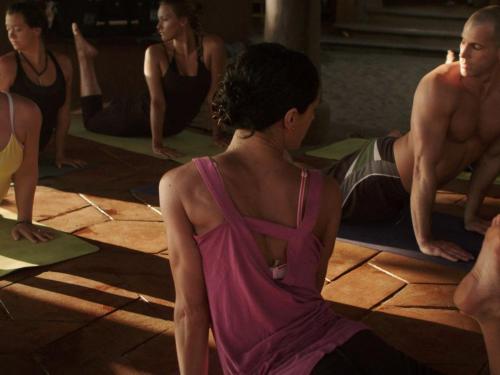 Gracias por su interés en organizar un viaje a Playa Viva con su grupo.
Nuestra misión es crear relaciones significativas con líderes de grupo y planificadores de eventos que compartan nuestra filosofía y ética central.
Playa Viva cuenta con 12 habitaciones. Estos se pueden configurar como Singles, Dobles, Triples o Quads dependiendo del tipo de habitación. Le pedimos que traiga un mínimo de 10 personas en 5 habitaciones para su retiro y podemos alojar hasta 36 o más para grupos más grandes. El pabellón de yoga puede albergar fácilmente a 40 o más personas y un número aún mayor para eventos sentados como bodas, conciertos, presentaciones, etc.
¿Qué incluye tu estancia?
INCLUDED:
Airport ground transportation to and from hotel.*
Rooms outfitted with luxurious locally sourced organic sheets and towels, biodegradable organic soaps made on site, organic shampoo, lotion and conditioner in your private bathroom.
All meals served family-style including breakfast, lunch, dinner with surprise snacks throughout the day and lots of organic and/or local ingredients from our farm-to-table program.
Playa Viva Host available to support with yoga class and other complimentary activities on property.
Turtle Sanctuary and release of baby marine turtles when available.
NOT INCLUDED:
Airfare to and from Zihuatanejo/Ixtapa International Airport (ZIH)
Full bar including beer, wine, alcohol and local mescal and special blended drinks such as our famous Organic Basil Margarita
Spa treatments including massage and other specialties of the individual practitioners.
Full set of excursions available through local providers including our most popular Sierra Excursion.
Transportation to local excursions.
Boutique purchases.
*Complimentary Airport Transport requires stay of 3 or more nights.


How to Set Up Your Retreat
We've created group retreat packages that will satisfy the needs of both teachers and students. Group Packages and benefits apply to groups of at least 8 students spread out over a minimum of 4 rooms.
If you are interested in organizing a Group Retreat at Playa Viva, please send us an email to reservations@playaviva.comwith the information below and our Group Concierge will contact you to set up your group event.
YOUR CONTACT INFORMATION:
First and Last Name
Your Email Address for best contact
Website, Facebook, LinkedIn or other page with your information
Address including City, State, Postal Code and Country
Best Phone Number to Call and Best time to Call (include country code if outside US)
TELL US MORE ABOUT YOUR GROUP:
Preferred Dates or Time of Year (keep in mind Playa Viva is closed from mid-July to early October every year for a well needed rest for our team and time to make Playa Viva new again)
Expected Group Size
Type of Retreat (is this for yoga, meditation, cooking, wellness, wedding, company/board retreat or other)
Special Requests (this can be anything from food requests, to handicap accessibility, to questions about our sustainability practices, facilities, etc.)
Comments / Questions