Therapeutic Yoga, Massage & Acupuncture Retreat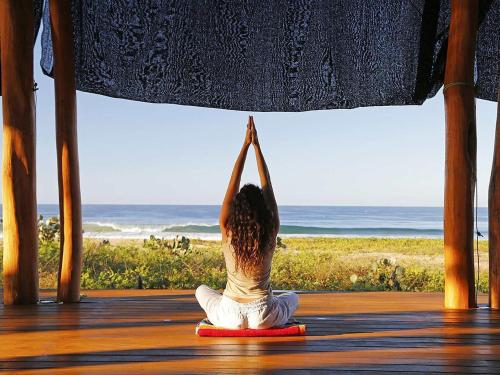 Yoga, Massage, & Acupuncture: A Retreat Feb 17-22, 2018
with Michelle Lloyd LMT and Jenny Horn L.Ac
Join Michelle and Jenny at Playa Viva, one of the most unique and vibrant eco-centers in Mexico. Balance your body and mind with rejuvenating morning yoga sessions, restorative evening yoga sessions, therapeutic massage and personalized holistic acupuncture. Nourish your health dining on fresh meals prepared with care, using organic and/or locally grown ingredients. With plenty of free time to explore the area or simply be still, you will have the space and freedom to absorb the healing benefits that only immersing yourself in nature can bring. Take this opportunity to unplug from today's many distractions and connect to your intuitive, creative and vibrant being!
What's Included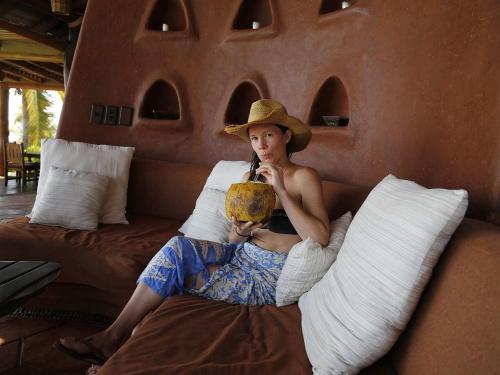 5 nights/6 days beachfront eco-luxe retreat accommodation
Twice daily yoga classes (mats/props provided)
One 90 minute therapeutic massage (may book additional massages)
One 60 minute holistic acupuncture treatment (may book additional sessions)
Three *amazing* meals served family-style using mostly organic and/or local ingredients from Playa Viva's farm-to-table program (dietary restrictions accommodated)
Unlimited tea, coffee and fresh juices (full bar is available)
On site excursions such as horticulture tours, hiking, turtle sanctuary, lagoon, boogie boarding, etc
Bonfire, saline swimming pool, hammocks…. and the ocean of course!
Airport ground transportation to and from hotel (fly into Ixtapa/Zihuatanejo - ZIH
What's Not Included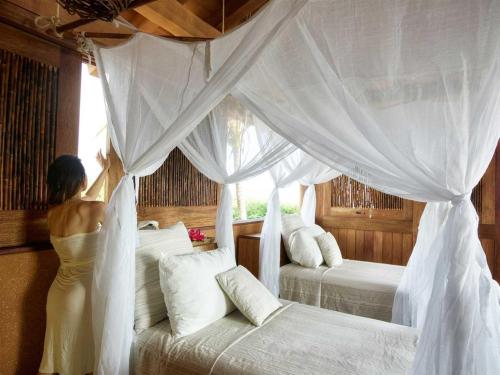 Additional charges apply for:
International airfare -- make your own arrangements to fly into ZIH
Travel Insurance
Alcoholic drinks: Playa Viva has a full bar and an incredible house organic basil margarita; individuals responsible for their own bar bill
Additional massages or other spa treatments
Off site excursions such as mountain tour, shopping, kayaking, Temezcal sweat lodge, etc…
Gratuities
Optional donation to sea turtle sanctuary
All (except international airfare and travel insurance) may be added to your room bill and paid upon checkout.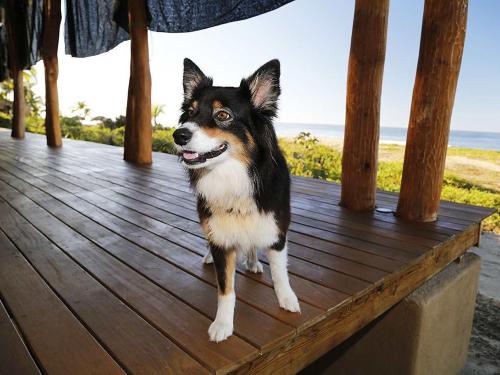 Even the company of this adorable, well-behaved and friendly dog, Viva, is included.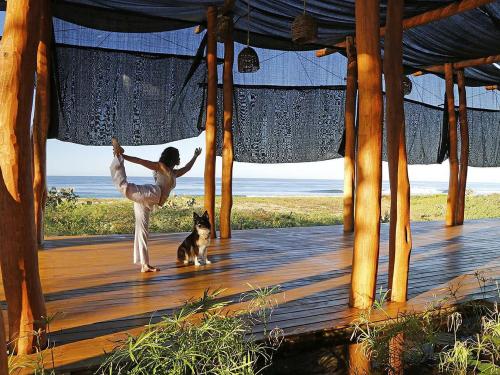 She may even practice yoga with you if you ask nicely.
Accommodations and Pricing
Prices are in US$ and are per person, in a shared room (double occupancy). Single, triple or quadruple occupancy can be requested, depending on the room.
These are early bird prices, book before December 1st and save! Prices will increase $150 after Dec 1st.
$1,550 Studio
$1,700 Deluxe Suite
$1,800 Queen Ecocasita
$1,900 King Ecocasita
$2050 Treehouse
Descriptions and photos of the various room types can be found here.
To enroll
About Michelle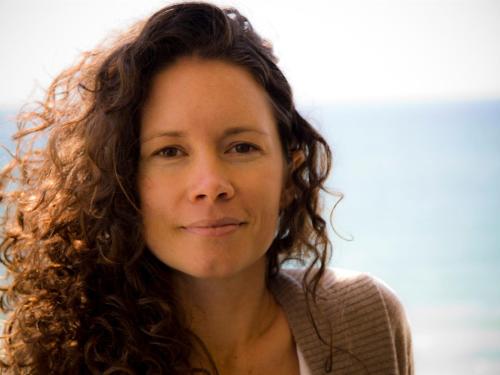 Michelle received her first bodywork sessions from a young age and ever since has held a deep respect for the holistic healing that therapeutic massage and energy work can facilitate. She received her 700-hour massage therapy training nestled among the unique beauty of the red rocks at the Sedona School of Massage and is a Licensed Massage Therapist by the California State Board of Massage Therapy. Most recently, Michelle has enrolled in intensive CranioSacral Therapy training with the Upledger Institute and is enjoying it immensely. She specializes in Deep Tissue, Myofascial Techniques, Neuromuscular Trigger Point and Swedish massage with influences from Shiatsu, Craniosacral and Polarity therapies. Drawing from these modalities, her sessions are tailored to meet the needs of each client.
Michelle is also a certified yoga instructor, practicing yoga consistently since 2005 while living in bustling Saigon, Vietnam. She received her teaching certification in 2008 at It's Yoga in San Francisco with Larry Schultz, a charismatic, inspiring and thoughtful practitioner of Ashtanga Vinyasa yoga. Between 2008-15, Michelle taught yoga in Asia, which included regular group, private and corporate classes, organizing retreats and special events, hosting international instructors and working with resorts throughout the region. She is happy to continue the tradition, now based in Huntington Beach, California. Michelle's classes are geared for all levels. Encouraging a beginner's mind, focus on breath, safe alignment and modifications, while keeping a playful and curious spirit.
About Jenny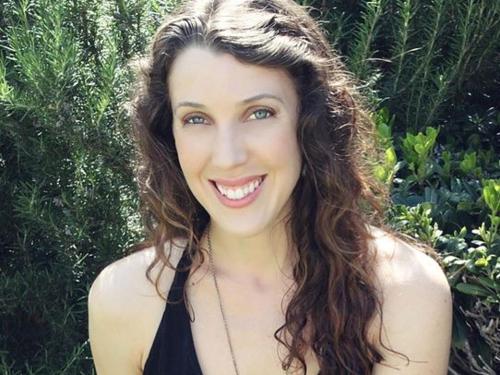 Jenny discovered yoga at age 18 and instantly fell in love. It was the missing piece to her years of meditation and contemplation through the Friend's Society. Years later in 2009 she acquired her yoga teacher's training through Lex Gillan of The Houston Yoga Institute who has been sharing the dharma for 43 years as one of the country's oldest and most respected studios. Jenny found teaching hatha, raja and meditation to be a natural extension of her bodywork practice where she infused massage, energy work and aromatherapy to facilitate the healing process. Satisfying her need to expand her herbal and healing knowledge she completed her masters in oriental medicine and acupuncture. She currently resides and practices acupuncture in Huntington Beach, California where she specializes in women's health and anti aging.