Beginning the New Year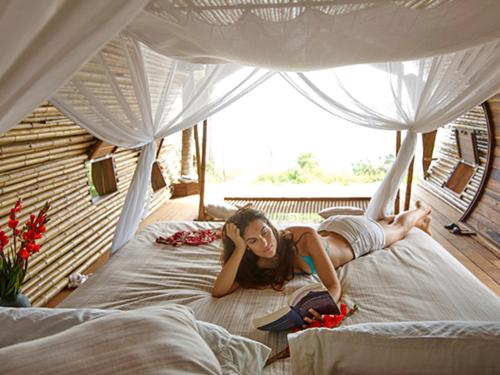 Begin 2020 here, with a Yoga Journey on a remote peninsula on the Pacific Coast of Mexico. This Yoga Journey is the ultimate yoga escape that delivers energy and serenity with every breath. Here we ring in the New Year practicing yoga twice a day to the sound of crashing waves with the sunrise, ocean and setting sun. Organic farm to table meals nourish our bodies and souls, igniting our imagination, connection and conversation.
About the Hotel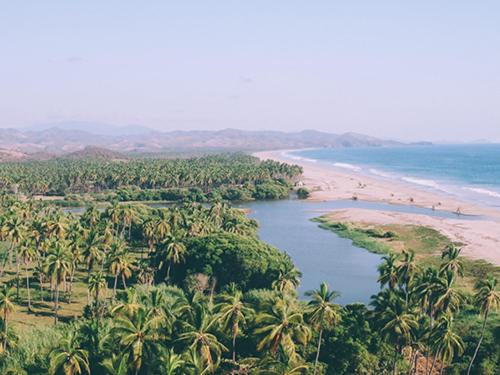 Nestled between the sparkling waters of the Pacific Ocean and the majestic Sierra Madre Mountains on miles of pristine and private beach our sustainably conscious boutique retreat is located on the western coast of Mexico, just 35 minutes south of Zihuatanejo International Airport. Combining simple elegance with natural beauty and a commitment to improving the environment and the local community, part of our retreat goes to help the conservation mission of the local turtle sanctuary and helping the local community develop sustainable living through permaculture.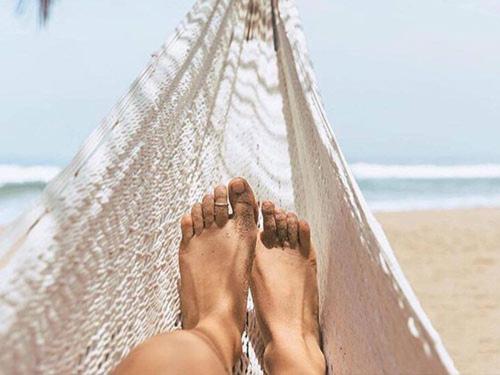 I can't think of a more inspiring setting to set intentions and actions in motion for 2020. Add miles after miles of unlimited beach to walk and open vistas welcoming the feeling of living an unencumbered, inspired life.
Included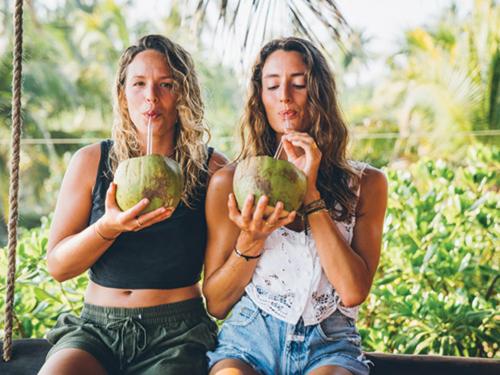 6 nights of unobstructed ocean views in eco-chic casitas with private baths

Three organic and abundant meals a day
Yoga twice a day
Roundtrip transfer to and from Zihuatanejo airport and retreat.
All state, city and hotel taxes and gratuity
Not Included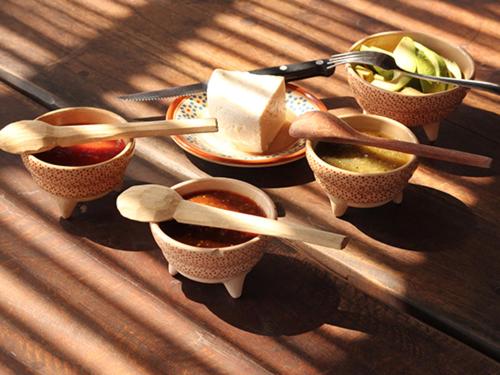 Airfare to Zihuatanejo
Excursions
Spa treatments
Alcoholic beverages

Travel insurance.
About Your Retreat Leader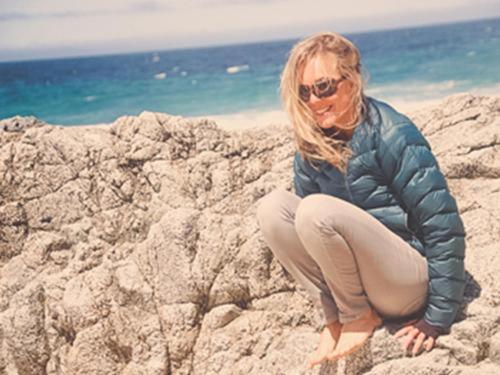 Ulrika Engman, E-RYT 500, is a certified yoga teacher, a Halprin Life Art practitioner, a graduate of Tamalpa Institute, and the founder of Yoga Journeys. Ulrika leads annual Yoga Journeys worldwide at top notch, sacred destinations, and teaches yoga workshops at Esalen Institute. Ulrika's fluid style of teaching yoga is inspired by her background in psycho-somatic movement, anatomy, expressive arts, and dance. Many say a class with Ulrika is never the same. Every yoga practice is creative, strengthening and inspiring and postures are woven together in innovative sequences that follow breath and music along the energy lines of body and mind.