Renovate, Restore, Regenerate
Starting with History of Place, we ask ourselves, what was this place? How has the ecosystem been degrade over time? What can we do to restore the place and bring back that grandeur? When speaking with the locals, they told us a story of abundance, of dense biodiversity, trees bursting with fruit, lagoons overflowing with fish and nature teaming with life. This abundance is the goal, however real or nostalgic, for our vision of responsible stewardship at Playa Viva.
Food Systems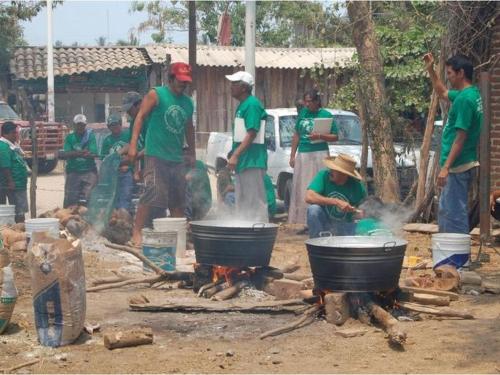 Playa Viva's commitment to the ecosystem starts with a commitment to cleaning the watershed. The first step was hosting several organic agriculture courses for local peasant farmers. The benefit of this program include providing farmers with an economic alternative to chemical dependent agriculture, a healthier means of farming and a healthier ecosystem by eliminating toxic fungicides and herbicides from entering into the water table. The benefits also include a healthier biomass for farmers providing stronger soil for cultivation.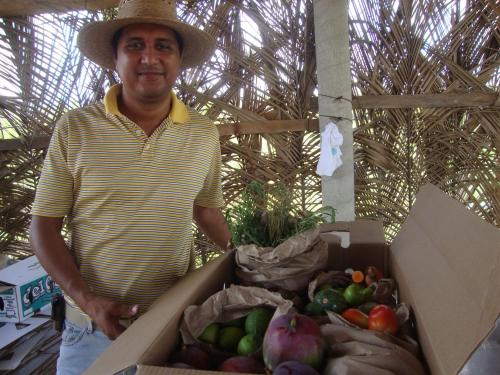 These courses were a success but these same peasant farmers outlined their concerns that learning to farm organic did not generate a market for these products. So, we started a CSA, "Community Supported Agriculture", called Canasta Viva, a co-operative whereby local homeowners, B&B and hotel operators would pay to join the co-op and farmers would provide organic produce.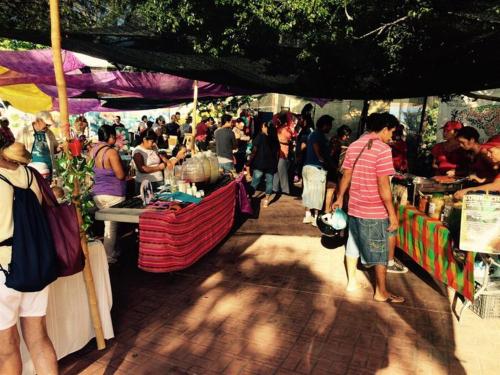 The program has evolved and now a thriving EcoTiangis (Farmers Market) is held every Saturday in Zihuatanejo. Thus, our community efforts have provided both a supply and demand for organic produce in the local community and for consumption at Playa Viva, resulting in healthier food and landscape for all.
Preserve Zones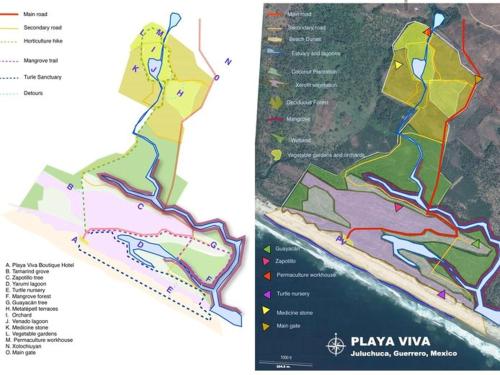 The Preserve at Playa Viva can be generally divided up into a few zones: Beach and Dunes, Estuary and Lagoons, Coconut Plantations, Mangrove, Wetlands, Coastal Forest, Gardens and Orchards plus the hotel and it's ornamental gardens. This preserve plan has been developed over time to identify the "energy" that should be expended in restoration in each area and what areas should be allowed to restore on their own.
Mangrove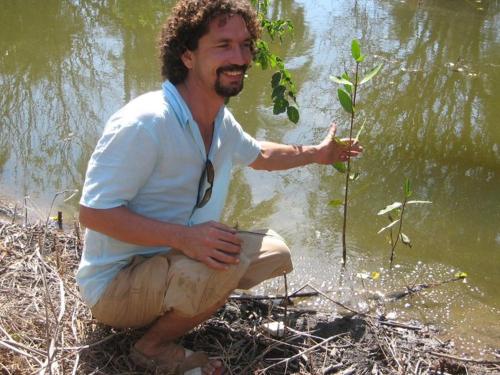 Mangroves are very valuable to restoration of the abundance of biodiversity in this area. Mangroves are the "inland" version of coral reef providing valuable habitat for species to reproduce and thrive. Playa Viva has been slowly expanding the mangrove system through restoring and extending waterways that once thrived prior to slash and burn techniques where used to prepare area for coconut groves. We invite you to watch either of these videos to learn more about the mangroves at Playa Viva - English or Spanish (different videos not translations).
Garden and Orchard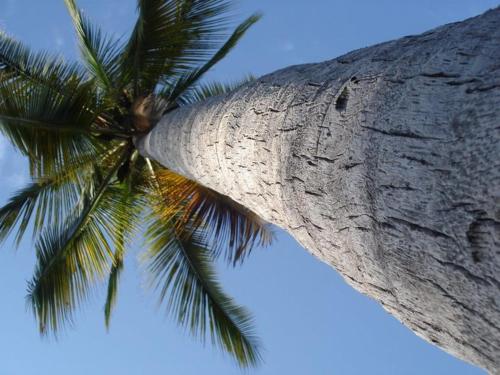 Playa Viva was originally 4 parcels of land that had once been worked for cattle ranching, orchards and agricultural land. The coconut, mango and tamarind trees still produce fine fruit and we have extended these orchards with a larger variety of fruits and nuts. Per above map, we have carved out certain area for agricultural land including salad garden near hotel, plots for corn, squash, tomatoes and other staples used for meals at Playa Viva.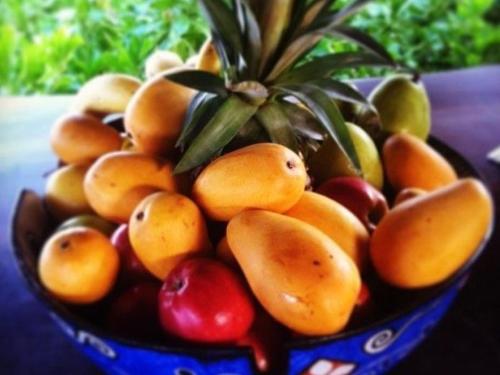 We also recently set up two separate plots totaling about 4 hectares for organic certification and harvest. Products will include sesame seeds, pumpkin seeds and hibiscus. We also have a chicken coop that produces about 25% of the need for eggs for hotel. Much of the work in managing the gardens and orchards is done by WWOOFers and other volunteers. If you are interested in
volunteering at Playa Viva please click this link
.
Coastal Forest Restoration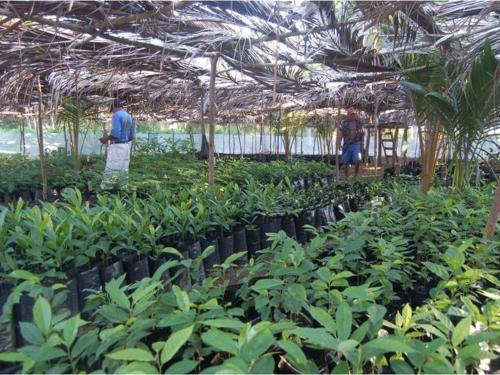 As part of restoring the habitat of the coastal forest we created a nursury of native trees and planted over 10,000 trees on the property. These include native hard wood trees, fruit trees and a few exotics including seven types of bamboo used for construction materials. Thus, we are regenerating the landscape by restoring the coastal forest and utilizing materials for the land in construction
Estuary and Oceanside Restoration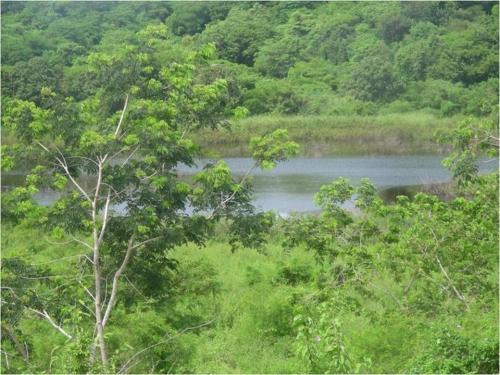 A prime example of the regenerative method at work in Playa Viva is the restoration of "Yarumi Lagoon." While walking the land with his foreman, he learned the land was once a thriving lagoon that dried up due to invasive cattle grasses. Next he dredged about a meter of material from the edges of the lagoon.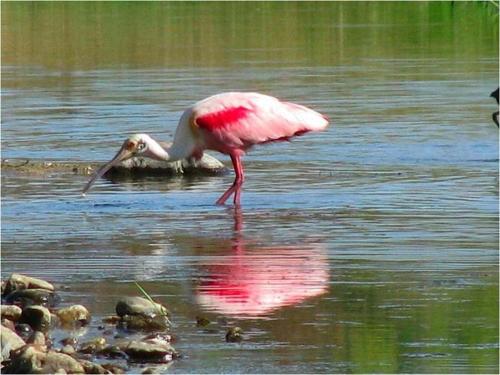 Within 24 hours it was full of water, in weeks it was full of shrimp and in a few more it was full of exotic waterfowl. The plan is to eventually restore the entire lagoon and not just the edges. This is how we renovate, restore and regenerate bringing back the abundance that once defined this place.
Playa Viva Field Guide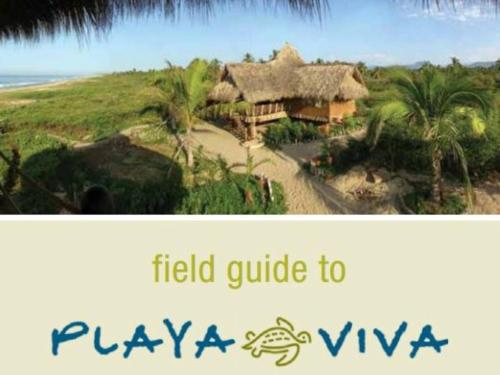 More details about the flora and fauna of this ecosystem are covered in our Field Guide. For a PDF version of the most recent
Playa Viva Field Guide, follow this link
, to see the trail map and list of flora and fauna. Guides are provided complimentary in rooms thanks to sponsorship of the guide by
Longboard Capital
.