Restore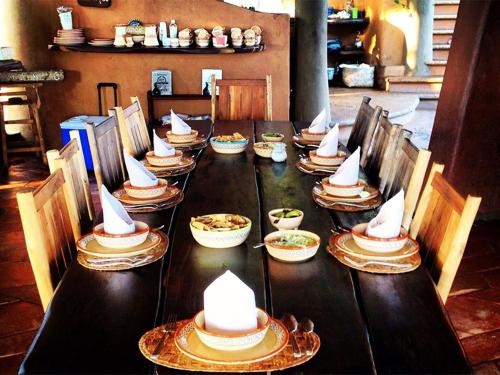 How do we feed ourselves, literally and figuratively? In order to live a vibrant life, we have to take a good feel inside and get to know our deepest desires. When we slow down, we relax enough to access the inner wisdom of our body. In the yoga practice of Svadhyaya, or self study, the yoga mat becomes our microscopic slide. We place ourselves on it every day to begin to find out what feeds us? What depletes us? We get nutrients not only from the food we eat, but from our healthy relationships, successful careers and being part of supportive communities among other delights. As with any food, how we digest or take in the nutrients is critical to our life. Learn the importance of taking time out and giving back to yourself. Nourish the parts of you that so desperately need attention.
Relax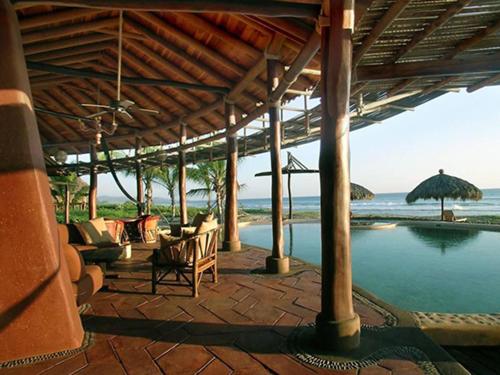 On this retreat, you will feel yourself begin to decompress from the moment you set foot on the property. There are so many ways to soak up the beauty of this incredible retreat center: lay on the beach, go for a swim, take a walk, read, meditate, make new friends. Get out of your routine with everything taken care of for you – three delicious farm to table fresh Mexican meals; eco-luxury accommodations; two yoga classes per day with Michelle; and plenty of time to just…BE. You do you, every day every moment.
Rejuvenate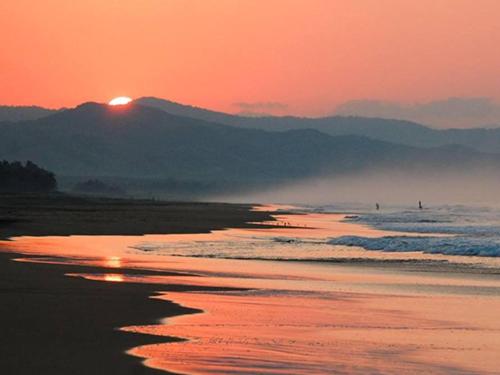 Toward the end of the week, you will have an opportunity to experience a local indigenous purification tradition, the "Temazcal" sweat lodge ceremony. Enter the handcrafted ceramic dome to sweat it out, set intentions, and connect with the earth and the fire, guided by the local woman (Lupita) who helped to create this sacred space. This ceremony is used for purification and prayer. Come ready to sweat and smile. Leave your old self behind, and emerge fresh and rejuvenated.
Included
6 nights beachfront accommodations
Coffee/Tea and fresh agua fresca + light snacks offered throughout each day
All Meals ~ deliciously healthy and *amazing* home-cooked, mostly vegetarian with fish options – Farm to Table!
Twice daily yoga practice with Michelle in a tropical setting where the ocean and mountains/jungle are your backdrop! (mats & props provided) **we will take 1 afternoon off mid-week where there will be a morning practice only, to allow for optional activities & excursions in the afternoon**
Roundtrip Airport Transfers (fly into Ixtapa/Zihuatanejo) IMPORTANT NOTE: please coordinate flight arrival & departure times with us in order to have your transportation covered.
All gratuities included
There will be an optional Mayan Sweat Lodge (Temazcal) offered for our group during the "free" afternoon mid-week. Temazcal, is a traditional Mayan purification ceremony. It's similar to the sweat lodge, found in the Western United States. Temazcal guides offer unique ceremonies that are cleansing and that can cure or relieve symptoms of many ailments. The temazcal is a spiritual ceremony conducted within a hot vapor bath.
Not Included
Airfare
Travel insurance
Massage or other activities
Alcoholic Beverages from the bar
Michelle Cordero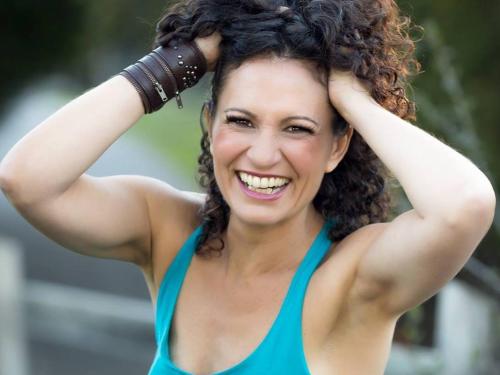 Michelle is fiercely caring, thoughtful, funny and creative. She teaches Forrest Yoga, Deep Flow, Yoga Workshops/Teacher Trainings and S Factor classes in the SF Bay Area and beyond. Today Michelle's Deep Flow classes are a direct expression of her many years on the mat, including 16 years teaching. She is tremendously skilled at tailoring the practice to suit all levels and injuries. She was awarded Best Yoga Teacher by Oakland Magazine Best of the East Bay in 2018.