Take refuge in the lush tropical oasis of Playa Viva on Mexico's Pacific coast and reconnect to your source. Enjoy morning and afternoon yoga and meditation practice with Karyn and experience gorgeous eco-luxury accommodation, delicious organic food, and stunning wide-open sunsets. We will savor a week of life's simplest and best pleasures while cultivating a deep sense of gratitude for the Earth and each other.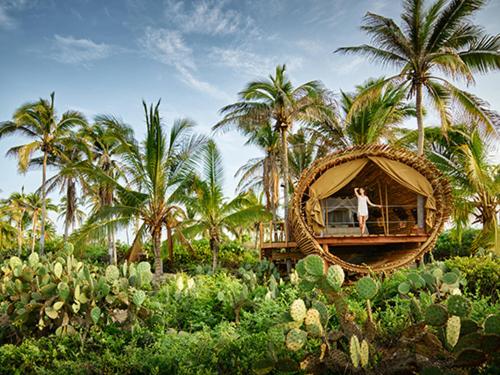 Start each day with an invigorating vinyasa yoga practice in the most exquisite open-air yoga shala and wind down the afternoon with a restorative yoga practice. New this year will be 2 workshop-style sessions. All sessions are optional and open to all levels.

What to do beyond yoga? Sit and listen to the crashing waves and calling birds. Relax in a palapa at the beach or in the pool or laying in a hammock. Try surfing, kayaking, or SUPing. Take a cooking class, experience local culture or hit the mercado. Take a nap. Get a massage, go for a hike, connect with new friends. Do as little or as much as you like.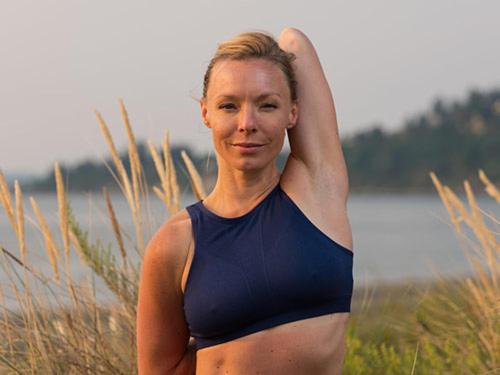 Karyn Stillwell: "I began teaching yoga in 1997 in a small art studio in Olympia Washington. I am experienced in Hatha yoga, Ashtanga yoga, and Vinyasa yoga; I have a keen eye for postural details while my heart soars for a good strong flow. Well versed in anatomy and physiology, I am a hands-on instructor and truly enjoy helping people improve their practice. I strive to teach a thoughtful and dynamic class, with emphasis not only on the tangible elements of the practice but also the ways yoga affects and develops our inner and higher selves. I practice yoga to experience both freedom and union in my body and my mind."