The Playa Viva Turtle Sanctuary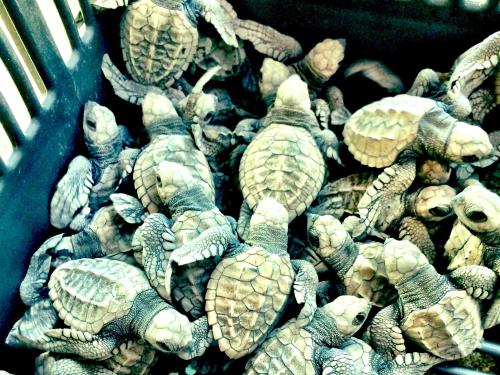 1. What is the Playa Viva Turtle Sanctuary?
The
Playa Viva Turtle Sanctuary
was founded to protect turtles from predators and poachers alike. The Turtle Sanctuary at Playa Viva is staffed by an all-volunteer team comprised of members from the local community of Juluchuca.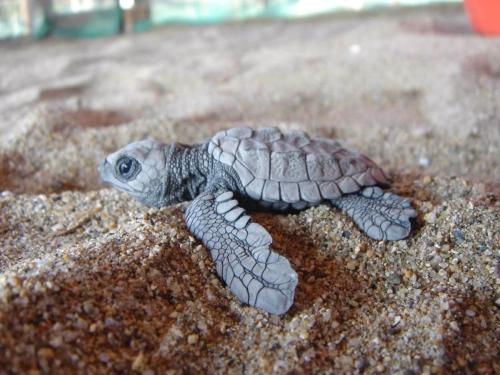 2. When do the turtles nest?

The turtles nest year round, with turtles arriving to lay eggs peaking during the rainy season, between July and October. Due to normal 45 day gestation period, you will still see hundreds of baby turtles released through January. We have been lucky in that you are likely to see baby turtles almost every day of the year in Playa Viva.
3. What types of turtles make their nests on the beaches of Playa Viva?

Each year thousands of Olive Ridley (Golfina) Turtles and tens of endangered Leatherback (Laud) Turtles come to the shores of Playa Viva to lay their eggs.
4. May I participate in a turtle rescue and release?

Playa Viva guests are invited to participate in the Turtle Sanctuary's efforts by helping to collect eggs which are brought to the sanctuary and buried in the sand, just as the mother turtle had left them, but within a protected incubation pen that will ensure they are kept out of the reach of predators. When the turtles are ready to hatch, the volunteers remove the baby turtles from the incubation pen and get them ready to return to the ocean. The Sanctuary is open to the public and many school aged children are brought in from around the area to participate. If you are interested in volunteering at the turtle sanctuary please email us.