Surfing Near Playa Viva
Playa Viva is on the Guerrero State coast less than an hour south of Ixtapa/Zihuatanejo International airport, and is near a beautiful coastal estuary close to a local town called Juluchuca.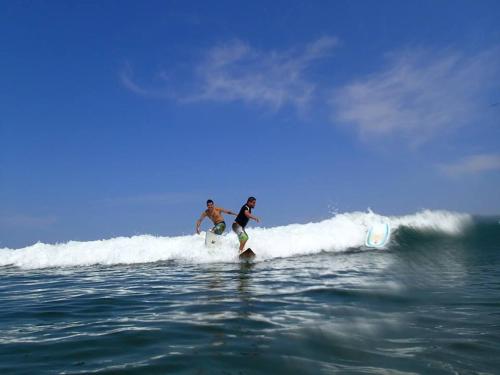 Playa Viva sits on the coastline that faces to the south and southwest, which is directly exposed to swells generated in the southern hemisphere by storms marching across the South Pacific, roughly from March through September or even October, with the main months being May through July. Northern hemisphere Winters (Nov through March) see less surf along this coastline, but good swells can and do make their way into the region. Good sources for regional surf information include the travel pages on surfline.com and magicseaweed.com.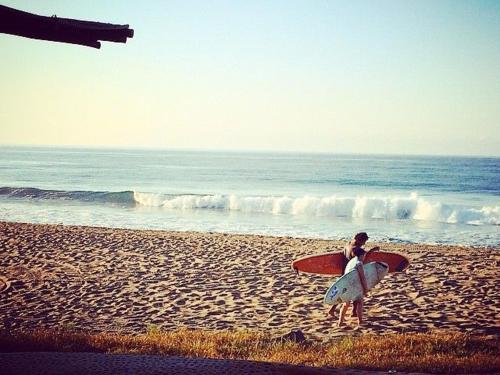 Playa Viva has a few longboards for guests to surf on the 'beach' break right out in front of Playa Viva. There is a break approximately 20-30 minutes south (La Barrita) but some surfing guests have noted it to be a powerful beach break for experts only. To the north, several breaks can be found at Barra de Potosi (30-40 mins away), inside the bay at Zihuatanejo (40-50 mins away) or further afield north to Troncones (1 hour and 20 mins away) and La Saladita (1 hour and a half). The Mexican Ranch is a bit further north of Saladita, and Rio Nexpa can be accessed in about two and a half hours away. The surf in this region offers something for every level of surfer, and Playa Viva has a great local "Surf Guide", Chimi, who can help you meet all your surfing needs in and around the area. Chimi provides boards of all sizes and will be happy to help you find the surf that's right for your level given local conditions.