General Travel Questions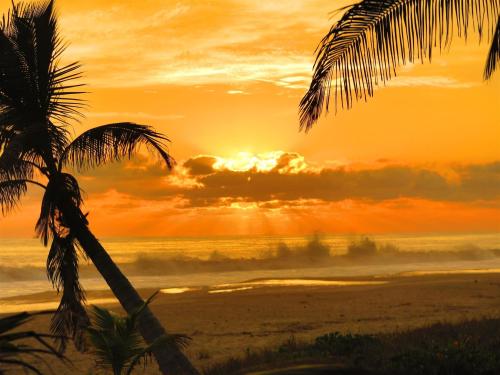 1. How do I get to Playa Viva?

If by air, make sure to book to ZIH - Zihuatanejo Ixtapa International Airport. This airport is served by over 80 direct flights per week with half the flights from Mexico City and the other half of non-stop flights from major North American airports. The most direct flights from the US are from Houston, followed by Los Angeles, Phoenix, Minneapolis and Dallas. Direct flights from Canada originate in Calgary. More info on arriving by car below.
2. Does Playa Viva offer airport transportation?

Playa Viva guests enjoy complimentary airport transport (with stay of 3 or more nights). Please provide your airline arrival and departure information prior to arrival so we can arrange for airport taxi to meet you with a Playa Viva sign. If you are driving your own vehicle or taking a taxi, please visit our Map to get directions.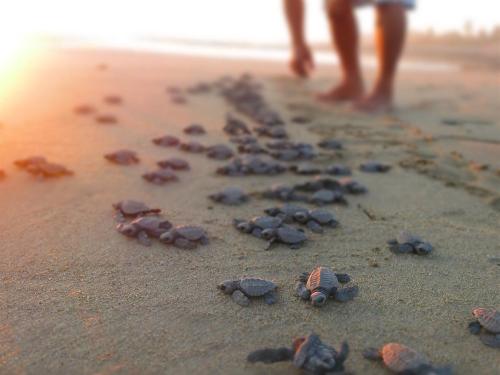 3. Do I need a passport to travel to Mexico?

US and Canadian citizens need a valid passport when traveling between the United States and Mexico. For travelers from other countries, please check for rules related to visa and passport requirements. American travelers who want more on this subject, please see the U.S. Department of State Website. Also, check way in advance of departure date to make sure you know where you passport is located and that it does NOT expire before your departure dates. We have had more than one guest have to defer their stay due to lost or expired passport.
4. What is the electrical current in Mexico?

Electrical power throughout Mexico uses 110 volt AC, 60 cycles, the same as the US and Canada. While Playa Viva is 100% off-grid solar, we utilize Outback converters to run on 110 AC, so electicity works just the same as in the US, Canada or Mexico. If coming from outside those areas, please check on the need for converters for electric outlets.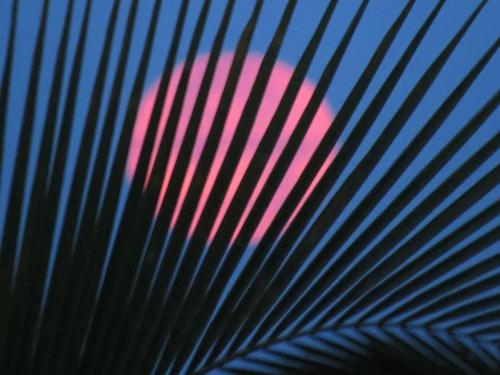 5. Should I use Mexican pesos or American dollars?

Most locations take both American Dollars and Mexican Pesos. We recommend using ATM (Automated Teller Machine) at the airport or other locations throughout Zihuatanejo Area. That way, you don't carry a lot of cash, just your ATM card. Exchange rates from ATM's are through your bank, please check with them on exchange rate and fees that are over and above fee charged by ATM operator. Usually, the rate from your bank through ATM will be much better than through changing small amounts of cash through currency exchange houses at airport. Several ATM's are located in the lobby of the airport in Zihuatanejo (ZIH).
6. What is the closest town?

The closest "town" to Playa Viva is Juluchuca, which has about 550 residents at about 5 min (3 km) from Playa viva. The next closest town is Petatlan which has about 30,000 residents and is located about 10 min (11 km) from Playa Viva. No ATM in Juluchuca but you do have an ATM's in Petatlan. Zihuatanejo, with 70,000 residents, is located about 40 min away. The Zihuatanejo/Ixtapa international airport is 35-minute drive from Playa Viva.