Exploration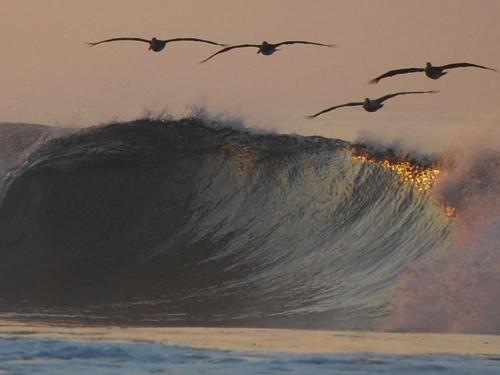 The antidote to
nature deficit disorde
r
is to immerse ourselves in the cradle of nature and Playa Viva is dedicated to creating exactly that, a natural buffer between you and the machinations of modernity, while still providing all the comforts to which we are accustomed. When it comes to your vacation we expect that you want to explore not only the natural environment around you but also the local culture.
Hiking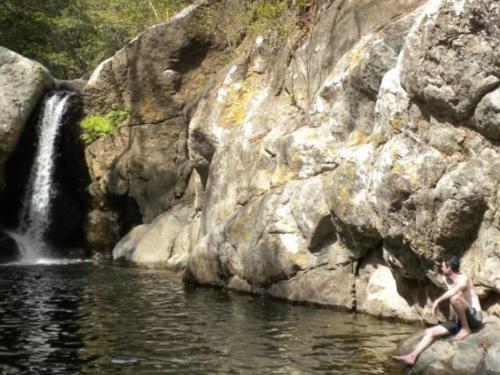 Our 160-acre private reserve has trails to take you from the beach, through dunes, into wetlands and up rocky knolls. The permaculture team is restoring a network of paths to allow visitors to fully enjoy the biodiversity that Playa Viva has to offer. We've also built relationships with other landowners to open up hiking trails nearby. We provide a complimentary
Field Guide
of Playa Viva for all guests to identify the various trails, "zones", flora and fauna.
Birding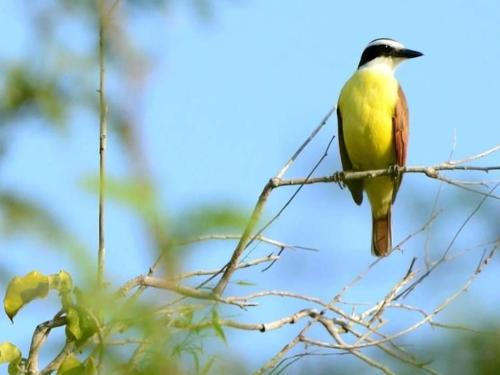 The estuary, wetlands and oceanside provide nesting and feeding grounds for thousands of birds. You'll be able to identify and observe more than 200 species that call Playa Viva home. Playa Viva regularly has guest biologist catalogue many of the bird species on site, all available in the Field Guide.
Estuary Expedition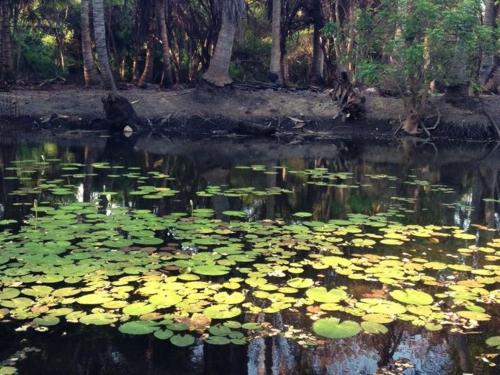 Hop in a flat-bottom boat and tour the estuary, gliding past mangroves, nests of cranes, and native wildlife. Or rent a kayak and venture off to explore the wonders of this tropical paradise on your own. Kayaking available in nearby estuary and with "homemade" kayak locally. Don't forget your fishing line - you might catch something delicious to bring back to the kitchen for dinner.
Horseback Riding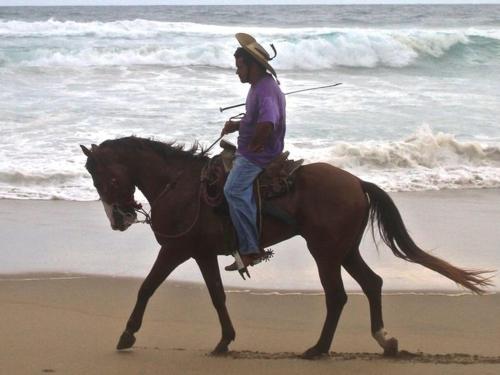 Horses are available for riding at Playa Viva. The horses are clean, well fed and tame with western saddles and bridles. We partner with local farmers who provide their horses for riding, including a pony available for kids. Playa Viva has a horse on site as well that we use for plowing and sometimes riding. The best part of riding at Playa Viva is the pure joy of letting go at full gallop on the beach or ride with your horse into the ocean.
Excursions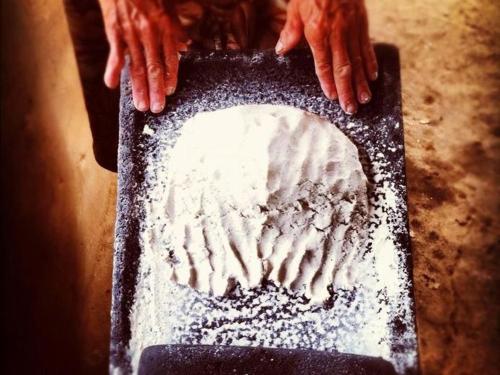 Whether it's surfing, shopping or seeking arts and entertainment, we have lots of transport and guide options to host you on whatever tour strikes your fancy. The focus of excursions is to find local operators and promote activities that will engage you with the local community. One of the most popular is the Sierra Excursions. Ride a 4x4 up the watershed to visit a family that lives off-grid in the mountains growing all they need including coffee and cacao. This lovely family will provide a tour of their farm and then invite you to join them for a late breakfast.