Practicing Intimacy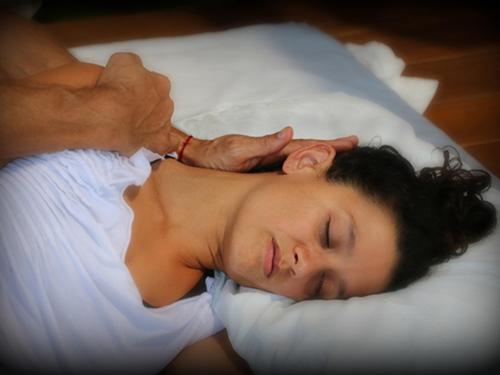 This intimate retreat is geared towards couples that would like to develop more sensitivity, play, and mutual support with their partner. Enjoy being guided through restorative and energizing practices that are great for any level. No prior experience is necessary. You will learn creative ways to stretch with a partner, how to give and receive therapeutic touch, and explore improvised movement through simple Contact Dance movements. You'll return home with useful skills that will enhance your connection with yourself, partner, and community.


Open Body, Heart, and Spirit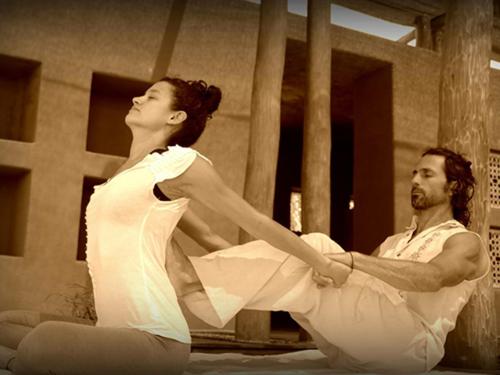 As experienced teachers in their own fields, Anjuli and Alok joined forces in 2010 to develop deliciously deep and creative somatic practices to open the body, heart, and spirit. This amazing retreat will include delicious farm-to-table meals, cacao workshop, fire circle on the beach, guided astronomy tour, baby turtle release, boogie-boarding in the warm ocean, and unlimited beach walks. Playa Viva is the perfect place to relax and find more peace and freedom in your relationship to life.
Itinerary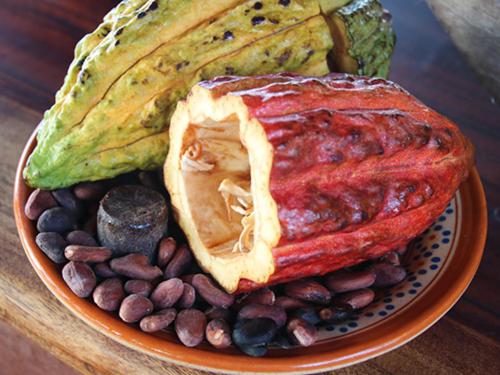 You'll start the mornings with a hatha yoga practice and layer in partner stretching and therapeutic adjustments. Afternoon Contact Yoga practice will focus on creative and effortless ways to support each other in partner yoga poses, rejuvenating Thai Massage sequences, and intimacy through contact dance improvisation. You'll also take time to reflect on how these somatic and communication practices are landing and how you can integrate the learnings into your everyday life. Evenings will feature music, singing, bonfires, and a special cacao circle on Valentine's Day to open the heart and senses.

You'll have plenty of unstructured time to explore the surrounding 200 acre preserve, take a cooking class with our gourmet chefs, journal, book a massage, or take an excursion (our favorites are: Sierra Mountain Coffee+Cacao Farm and the local temezcal, similar to sweat lodge)
Included
Lodging for 5 nights
Airport transport from Zihuatenajo/Ixtapa airport
3 delicious farm to table meals/day
Non-alcoholic beverages
Morning yoga & meditation classes
Afternoon contact yoga classes
On-site activities such as boogie boarding, hiking, cooking classes, etc.
Turtle sanctuary and farm tour
Cacao ceremony
Not Included
Airfare
Alcoholic Beverages from the bar
Anjuli Mahendra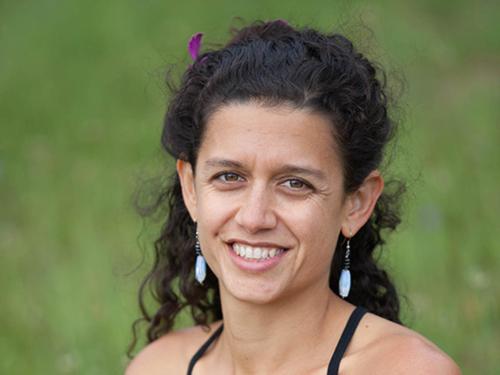 Anjuli Mahendra is a multi-modality healer, teacher, and founder of Shakticura Healing Lounge. Her Berkeley-based private practice, Embodied Resonance includes integrated bodywork, coaching, and workshops that focus on opening the body to its highest potential. Her connection to holistic movement and healing started in 1999 through a regular Iyengar yoga practice that developed into yoga teaching by 2004.

Her adventurous nature took her to Asia in 2004 where she fell in love with the Asian healing arts of Shiatsu and Thai massage, trained in both and added them to her repertoire. Anjuli's teaching style is a unique synthesis of dance, movement, and healing practices. She has developed her unique twist on Contact Yoga, drawing on her somatics experiences with contact improvisation, acro-yoga, and bodywork. In addition to Contact Yoga, she teaches Thai massage, hatha yoga, and dance workshops.
Alok Rocheleau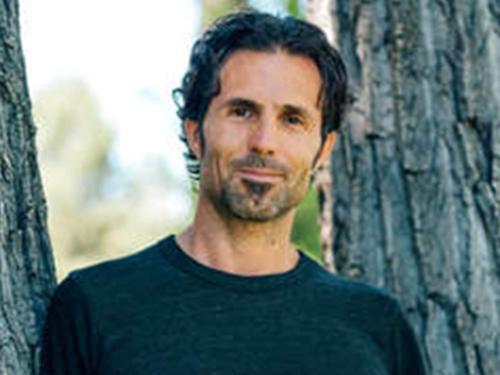 Alok is an experienced yogi and bodyworker who has traveled the world studying with various master teachers and styles. As a healer, his yoga instruction takes the approach of helping people find more freedom in their body and mind. He is a teacher and practitioner of Thai Massage and loves to share the art of giving and receiving. Alok especially loves working with couples and helping them find playful ways to deepen intimacy through partner yoga, contact dance and therapeutic touch. Alok is the founder of Rock Water Healing Arts which focuses on wellness in all aspects of life. Providing massage, yoga, dance, mindfulness, wellness coaching, and nature experiences, Alok's passion is to inspire people to find a healthy balance in their lives through honest connection with themselves and others.