A Journey To The Self Through The Self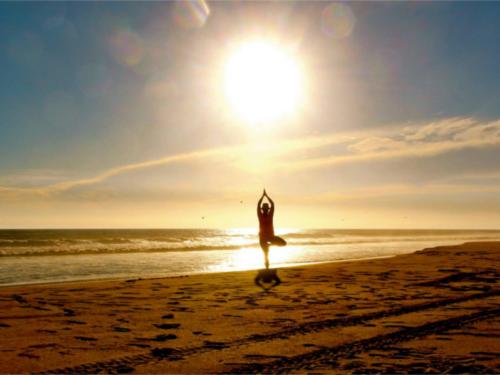 This retreat is ideal for all yogis who want to experience and learn new things while deepening their personal practice. We will have classes and workshops on hatha yoga, bikram, vinyasa, restorative, introduction to ashtanga yoga, mantra yoga, yin yoga, meditation and surprise activities. The days will be filled with the best organic food, demanding and fun yoga classes, free time to enjoy the beach and nature. All the activities we offer are optional, the most important thing is that you enjoy this great experience to the fullest.
What's Included
5 Days / 4 Nights accomodations at our Eco-Luxury resort
3 daily delicious, healthy meals (chef cooks for all diets: vegetarian, vegan, pescatarian, gluten free, dairy free, and most allergies
All snacks, drinks, and filtered water
Yoga mats, towels, and props
Transportation to/from ZIH International Airport (30-40min)
Daily yoga classes and workshops
Daily meditation
Curated optional surprise activities
Free time to hike, swim, explore, nap, play, or do whatever you please
What's Not Included
Flight to Mexico
Adult beverages from the bar
Karla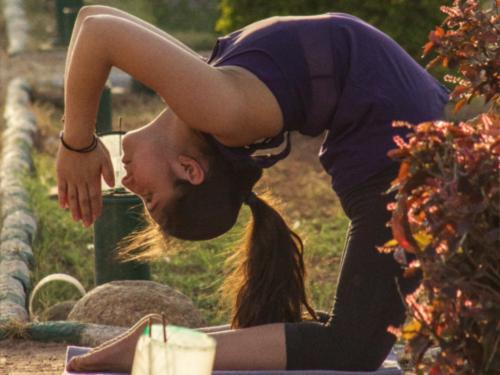 I am a Yoga teacher and Health Coach certified from the Institute for Integrative Nutitrition in New York. I currently study Holisitic Nutrition in Victoria BC. My yoga practice began when I was introduced to competetive yoga at age 12. I represented Mexico, and won first place in the Bishnu Charan Ghosh Cup, an international yoga competition. Now I loves to teach Holistic Health workshops, Asana, Pranayama, and Mantra Yoga, and encourage my patients and students to live at their fullest.
Valeria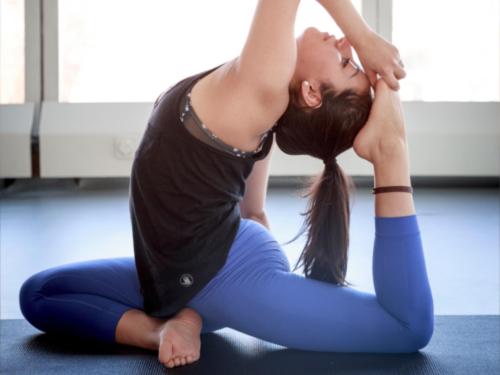 I started practicing yoga in Mexico CIty when I was 18. After my first certification as a Bikram Yoga teacher, I dove into the series of 84 postures in Ghosh Lineage and achieved a deeper understanding of the physical aspect of yoga asanas. I expanded my knowledge of teaching yoga through the Wanderlust Yoga Teacher Training, Le Studio Advanced training, and many workshops.

I believe health is our greatest wealth and the body is just the first layer. I use Vipassana meditation as an important tool for reprogramming the mind at the deepest level. I currently study naturopathy in Montreal where I am learning about alternative health care methods so that I can help others using a global and holistic approach.
Karen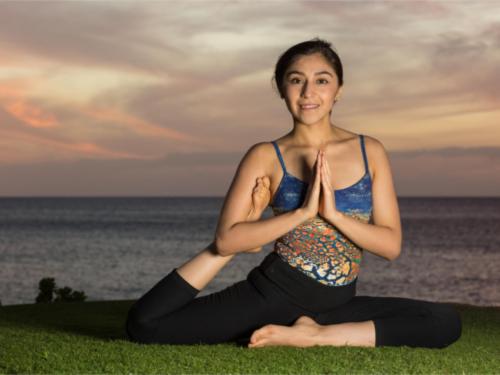 I practice yoga as yoga practices me. As a yoga studio owner (Bikram Yoga Puebla) since 2011, I share my knowledge with each one of my students with passion and dedication. I am the co-director of FITPASS, an appthat is changing the fitness industry in Mexico. I believe that people can take care of their health through an actice lifestyle.
Testimonials
"For me, the yoga retreat was a great experience. A very well organized retreat that gave me significant learnings and insights on the physical aspect of yoga as much as the spiritual side of it. The combination of practicing bikram yoga, vinyasa yoga and other activities, along with meditation made the event dynamic. I was so happy and I'm ready for the next one!"

-Marianna Jalill (Yoga practitioner)

"The retreat was a real getaway to another place, a place where you don't have to worry about anything, just do yoga and enjoy! I love the group of people that assisted, the connections I made with the others and with my own self were beautiful! Huge learning experience, fraternity and lots of love! I can't wait for the next one! We all wanted to stay there selling cocos!"

-Yoga student