Photo Contest - Photobooks
Every Season (October to July), Playa Viva holds a photography contest. Most of the photos in this site are from guests participating in the photo contest. The guest who's image is selected for the cover of each season's book wins a free stay at Playa Viva (airfare NOT included). See below for covers of previous season photobooks. Click on each to take you to the site or PDF of this photobook.

Any photograph not previously submitted for a season contest can be submitted for the next season's contest. Any photos submitted to contest can be used by Playa Viva for republishing on this site or other media without giving photo credit. We appreciate your sharing your photos and experiences with us. Thank you.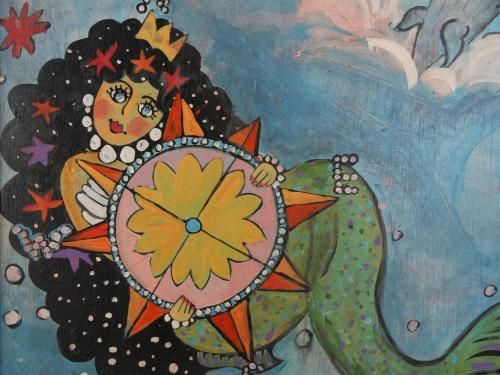 Season 1
- (2009-10) Cover photo by David Leventhal taken prior to the contest. Cover image is from the mural map of Playa Viva by Kim Howard.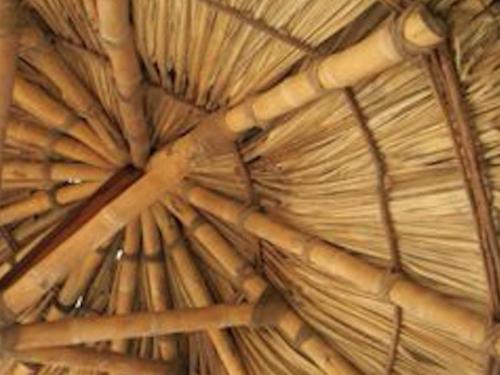 Season 2
- (2010-11) Cover photo by Melinda Jones. The image won because it reflected the natural building materials and the feeling under a beach palapa.
Season 3 - (2011-12) Cover by Sarah Rivette. This image reflected the season's expansion to 8 rooms and addition of the beer cap accounting system.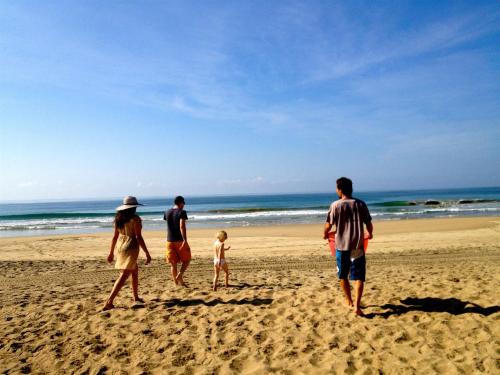 Season 4 - (2012-2013) - Photo by Anna Hennings, perfectly captured the color palette of Playa Viva and that special moment of heading out to the beach to relase baby sea turtles.
Season 5 - (2013-14) Photo by Ashley Shaffer. It captures the handcrafted, local and authentic nature of the Sierra Excursion and the Playa Viva experience.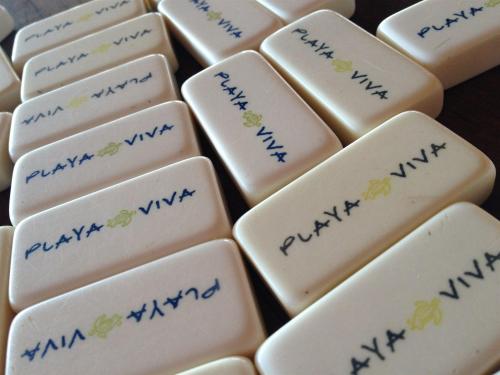 Season 6 - (2014-15) - Due to phase three construction doubling square feet of space at Playa Viva including Treehouse, Yoga Pavilion, Office, Boutique and King EcoCasitas, no book published this year.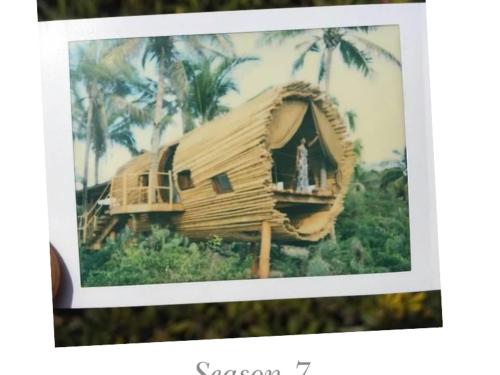 Season 7 - (2015-2016) was captured in style by Tiffany Borland capturing the iconic image of the treehouse with her ironic and stylish image. So many great shots this season to select from.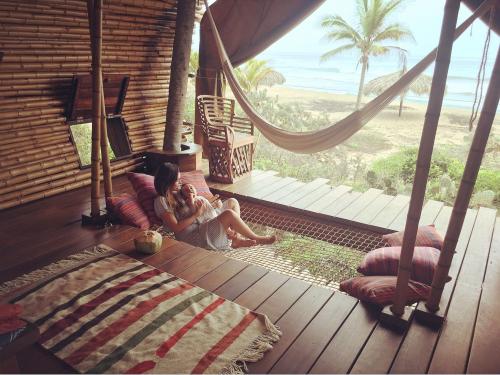 Season 8 - (2016-2017) We had some of the best pictures yet submitted including this delicious image of bliss in the treehouse by Diana Uribe. Submit your images for Season 9 Guest Photo Contest, never too late.