For Eco-Resort on Beach in Mexico (Zihuatanejo, Mexico)
Timing: 4-8 week between early October to mid July
Playa Viva is a Sustainable Boutique Hotel on the beach in Mexico. We have an upcoming opening for our Yoga/Massage/Host role from early October to mid July. We are looking for several candidates to work a 4-8 week "turn" on site at hotel. This role requires that you are proficient (certified) to provide Massage as well as to lead Yoga classes (certified).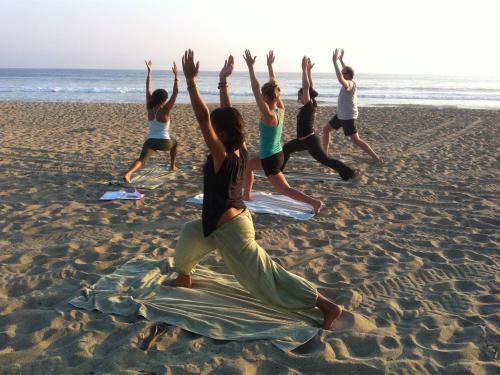 This role is similar to a GO role at a ClubMed (except at sustainable boutique hotel) in that you will need to be a host/hostess, be outgoing and enjoy meeting and spending time with new people. Being a host is a large part of the role outside of teaching one yoga class per day and providing massage/spa services (how you earn extra income). Speaking some Spanish is helpful but not required. You should also love the outdoors and nature as location, while EcoLuxury is a "Glamping" experience and you will be immersed in nature.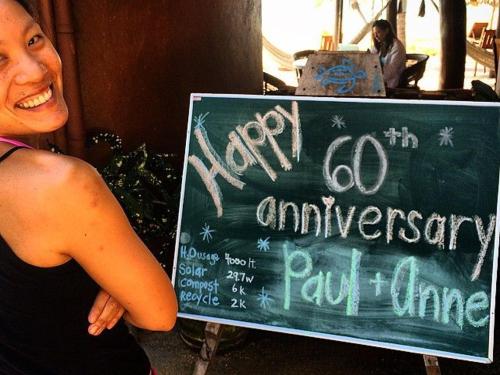 If you are certified in yoga and massage, love to work with people, enjoy traveling, share values of sustainability, enjoy great food (especially Mexican Food), like new and exciting adventures, have no problem being away from "home" for a month, are ok living off-the-beaten path in a fairly isolated hotel environment (if you get "island fever", this is not for you) and love the beach, then this is right for you. Do not apply unless all of these apply to you.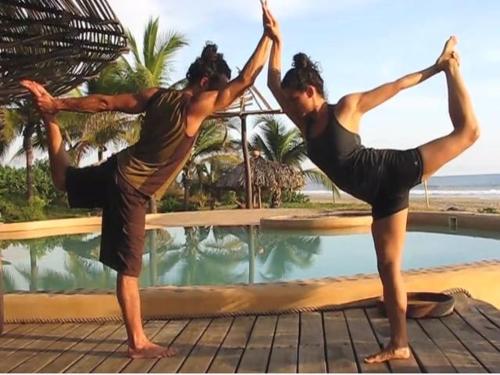 It is important that you are able to make all guests feel welcome regardless of how you might feel about them. If you fulfill these qualifications, are looking for an exciting adventure and can find the best in all people and enjoy everyone - from little kids, to young adults to couples, the elderly and people of all walks of life, regardless of age, race, ethnicity, religion or sexual orientation - then please apply.
Compensation includes:
$500 per month base
We provide ALL Room and Board in "best available accommodations" which means you may get the Honeymoon Suite or you may be in the sleeping porch when we are full.
All meals and beverage are included.
Round trip Airfare to Zihuatanejo/Ixtapa International Airport from SFO
Round trip ground transportation to and from airport to the hotel.
60% of the massage revenue from massages you provide at Playa Viva
Tips
Total Compensation varies from $1500 to $2500 per month depending on your volume of massages performed.
Job Description:
Teach Yoga in AM 6 days per week.
Provide Massages for Guests - usually 2 slots available in the morning and two in the afternoon
Serve as a host for guests which involves:

Receiving guests when they arrive and conducting an orientation session
Join guests during meals and engage conversation discussing your experience at Playa Viva and engaging guests in activities and in the local community
Serving as back up bartender (one night per week you are the bartender). Bartending experience is a plus but any restaurant, hotel or other hospital experience will be sufficient, we will train related to bar duties.
Lead Excursions with guests and serve as back up to Activities Director
Engage guests in getting the most out of their experience while at the hotel
How to Apply for this Role - Complete ONLINE application - if you qualify, you will be contacted to set up a Skype interview followed by in person interview (if possible based on geography).