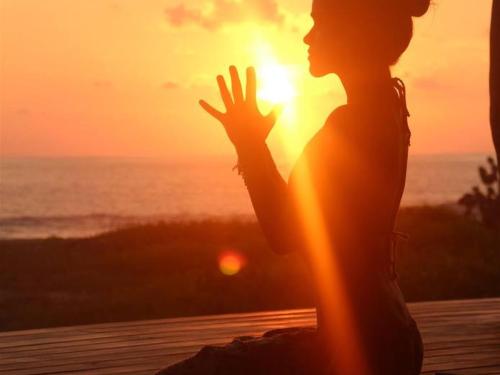 Sustainable Eco Resort
Playa Viva is a luxury eco resort where you can become one with nature and community. Our premier eco hotel consists of 200 acres with close to a mile of pristine, beachfront property located on the Pacific coast of Mexico. Just 35 minutes south of the Zihuatanejo/Ixtapa International Airport, our eco hotel is nestled between the sparkling waters of the Pacific Ocean and the majestic Sierra Madre Mountains near the village of Juluchuca.
Visitors will become immersed in nature and the local community during their stay at our beautiful, sustainable boutique hotel in Mexico. You will have the opportunity to volunteer at a turtle sanctuary, give back to the local community through volunteer work, engage in a workshop or daily yoga practice, or completely relax. Playa Viva is truly "Where Your Vacation Meets Your Values."
An Eco Hotel for the Trip of a Lifetime
Just steps from the ocean, our beautiful eco resort, Playa Viva is situated on a mile of pristine and private beach. There is an undisputed value to immersing yourself in the wild and our eco hotel is just the location to do so. During your stay, you will have your choice of a range of activities, volunteer opportunities and chances to relax. At Playa Viva, we put a significant emphasis on wellness and everything we do encourages sustainability and self-care. Whether it is our daily yoga sessions, spa treatments, or organic meals, you can be sure that our eco resort is dedicated to balancing sustainability with luxury.
As guests of our premier eco hotel, you will enjoy:
? Airport ground transportation to and from hotel (complimentary for guest staying 3 or more nights).
? Eco resort rooms outfitted with luxurious locally sourced organic sheets and towels, biodegradable organic soaps made on site, organic shampoo, lotion and conditioner in your private bathroom.
? All meals served family-style including breakfast, lunch, dinner with surprise snacks throughout the day and lots of organic and/or local ingredients from our farm-to-table program.
? Daily yoga class and other complimentary activities on property.
? Turtle Sanctuary and release of baby marine turtles when available.
At our sustainable eco hotel, you and your loved ones will enjoy the unspoiled beauty of Mexico in the guilt-free luxury of an environmentally conscious resort. Our international guests can choose from among twelve EcoLuxury rooms including our award winning treehouse, each with a beachfront view at our sustainable eco resort.
To learn more about Playa Viva and our premier eco resort, please call (800) 397-6093 or visit http://www.playaviva.com.
An Eco Hotel for the Trip of a Lifetime