Body, Mind, and Soul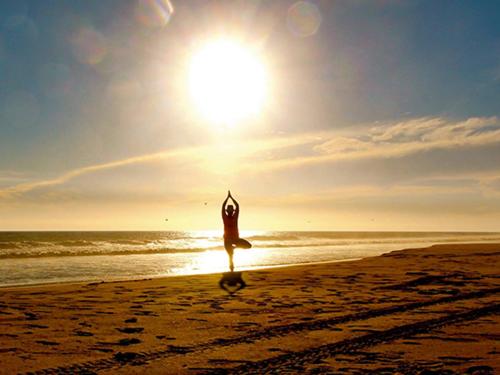 Retreating with Andi, Dan and Cori will be a journey into TOTAL health - Body, Mind and Soul. Your Body will be nourished with yoga, workouts, delicious food, and warm ocean waters. Your Mind will be given the space to be still through meditation and relaxation. Your Soul will be lifted up through nature, connection, laughter, self-inquiry and play. Restore, strengthen, heal and come back to your true self.
The Vibe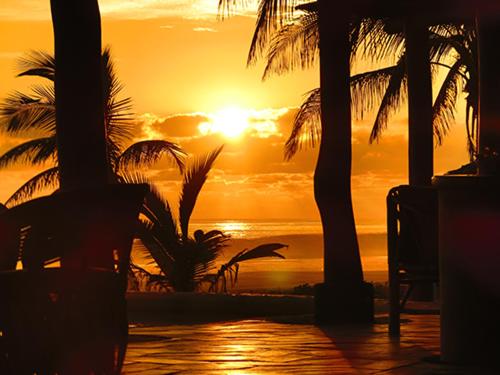 The Sanskrit word "Lila" might best describe the vibe of our retreats. Loosely translated as "divine play". The concept of Lila is sportive and playful, as opposed to self-conscious or even goal driven. We offer a non-competitive environment and encourage you to find your true rhythm during this retreat. Exerting energy when it serves you and taking rest when your body or your mind wills you to do so. Once you find your balance between effort and ease, you will discover that all of life is Lila.
Your Day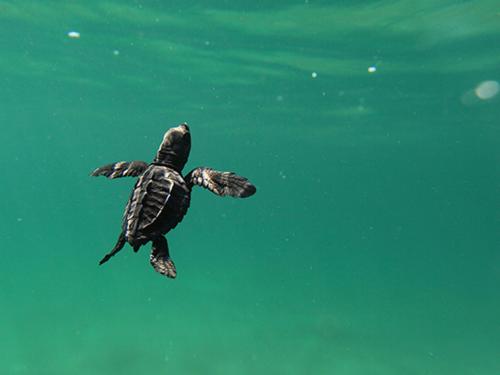 We will be at Playa Viva during turtle hatching season! So, most mornings around 7:30 the volunteers will bring a basket full of baby turtles up from the sanctuary for early morning release. You DO NOT want to miss witnessing these adorable little babies take their first steps, heroically trekking across the sand and then fearlessly being swept into the ocean.
Each day you will have the opportunity to get your heart pumping with a workout or vinyasa-style yoga practice.The workouts will consist of a full-body circuit-type program incorporating resistance bands, and bodyweight exercises. Fitness coach, Dan will create a unique program each day focusing on strength and endurance for ALL levels of fitness. Modifications will be made for everyone's strength and fitness levels.
The Vinyasa Yoga practices will be mindful and revitalizing, focusing on the balance of body, mind and soul. Once again, modifications will be offered to accommodate all levels and experience.

In addition to the more dynamic (yang) workouts and yoga sessions, you will have the opportunity to find balance through yin yoga, yoga nidra (a guided relaxation practice), and pranayama (breath work).
Each day a meditation practice will be offered. A variety of styles of meditation will be explored.
In addition to the physical practices being offered, we will have some guided journaling exercises that may inspire a journey of exploration through your inner self. Self-discovery is a part of the yogic path. Discovering the truth of who we are, our potential, our purpose in life, and what core principles are guiding us to take different paths along the way…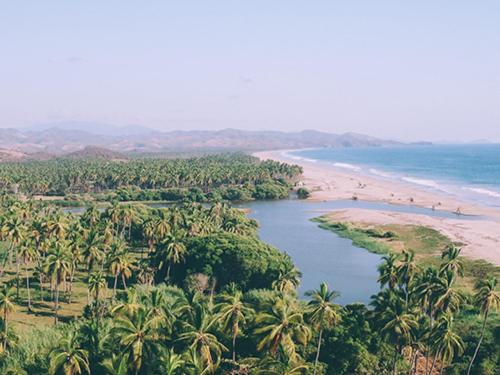 Your Yoga instructors, Andi and Cori are true teachers and enjoy sharing their wealth of knowledge. During any given session you may have the opportunity to learn about the history and philosophy of yoga or perhaps how to do or get the most out of a pose. You might learn a new chant or discover the meaning of a chant you already know. You will be invited to challenge yourself in new and different ways… But as always during our retreats, everything is optional.

You will also have plenty of free time after lunch to swim, explore the area, go horseback riding, discover the turtle sanctuary, surf, paddleboard, go on a shopping spree, take a cooking class, get a massage, read a book, take a nap… Your options are endless.
Included
Three fresh meals a day. Plus, snacks …You will be fed very well with fresh local ingredients that include fish, vegetables, and fruit.
Tea, coffee, fresh squeezed juices, plenty of clean drinking water
Six nights of accommodations plus local taxes (19% tax)
Gratuity for the staff
Organic soap, lotion, shampoo and conditioner provided
Transportation back-and-forth from the airport
Daily yoga and workouts
Daily meditation practice
A group excursion
Not Included
Alcoholic beverages (Although Jonny or Nacho will happily make you the best basil margarita you have ever tasted)
Airfare
Andi Donovan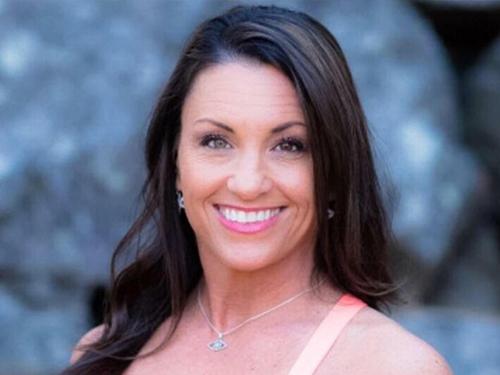 As a teacher and fitness coach for over 20 years, it is my greatest joy to hold retreats at stunning locations on this beautiful planet of ours! After years of studying and practicing many healing modalities including functional fitness, traditional yoga, yoga therapy, and massage therapy, I feel one of the best ways to serve is to bring people to a place of tranquility where they can take a pause from their everyday life. Retreating provides an opportunity to advance your practice, eat delicious and nutritious food, and connect with like-minded individuals in awesome locations like Greece, Sonoma, Calistoga, Thailand, Costa Rica, Haramara in Mexico, Litibu in Mexico, and this year Playa Viva near beautiful Ixtapa, Mexico.
I have 23 years of experience in the fitness industry. This will be the 10th retreat that I have both organized and lead.
I feel passion and experience speak much louder than hours of training, but in case you are interested, below I have listed the hours of training I have undergone up to this point. I am crazy about learning and I'm always looking for the next best fitness or yoga training.
800 hours combined Hatha yoga teacher training which includes: Vinyasa yoga, Yin yoga, Yoga Nidra, Yoga therapy, and Yoga for Athletes
Over 1500 hours of fitness coach training that includes: anatomy training, nutrition for athletes, nutrition for all.
Program design for: children, seniors, athletes of all types, special populations, overweight individuals, and underweight individuals.
Post rehabilitation with special focus on rehabilitation for the knee, the shoulder, and the back.
Cori Martinez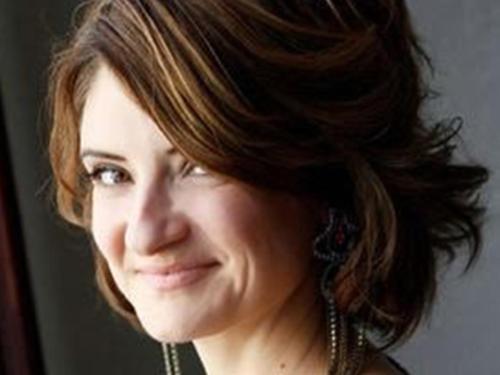 Cori Martinez is an author and an experienced mentor and teacher who uses ancient and practical tools to guide her clients and students through a process of courageous self-discovery and personal transformation.
Cori draws upon NEARLY 20 YEARS of practicing, studying and teaching yoga and self-inquiry, specialized training in transpersonal and human needs psychology, as well as her own deep discovery work.
Cori teaches self-inquiry and yoga retreats across the country. She writes for prominent yoga and wellness websites such as Mind Body Green, Elephant Journal and Yoga anonymous, and also writes her own successful blog, "Thread or spirit".
Cori is truly a master teacher whose teaching style is to support movement both on the mat and through life, with honesty skill and grace.
Dan Donovan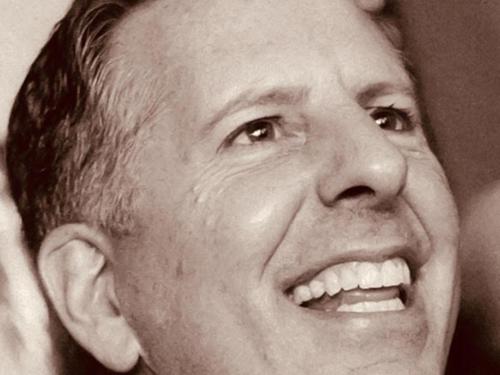 Dan has been involved in the world of fitness from the moment he could walk. In fact, he probably ran before he walked!
He was a competitive soccer player most of his youth and into his adult life. Later he became a rescue swimmer with the Navy, which is no joke! All along the way, during his military career, Dan lead physical training classes.
After years of focusing on strength and speed, Dan realized he needed to find a way to incorporate some flexibility work into his program. This is when he found yoga…
After practicing yoga for 5 years, Dan decided take his yoga to the next level and went through his first Yoga teacher training. As a certified yoga teacher and a fitness coach, Dan knows how to push people to their edge, and yet compassionately recognize each individual's limitations.
You will enjoy Dan's humor and energetic personality each morning as he leads oceanfront workouts!